Sydney Sweeney Explains the Name of Her Company, Fifty-Fifty Films
Sydney Sweeney is a star on the rise. In the past few years, the actor has starred in some of the buzziest shows on TV. Sweeney's resume boasts hits like The Handmaid's Tale, Sharp Objects, Euphoria, and The White Lotus. The 24-year-old has also been in her fair share of movies. In 2019, she even found her way into Quentin Tarantino's Once Upon a Time…in Hollywood. But Sweeney isn't content with just being in front of the camera, she wants even more creative control. This was made evident when she founded her production company, Fifty-Fifty Films.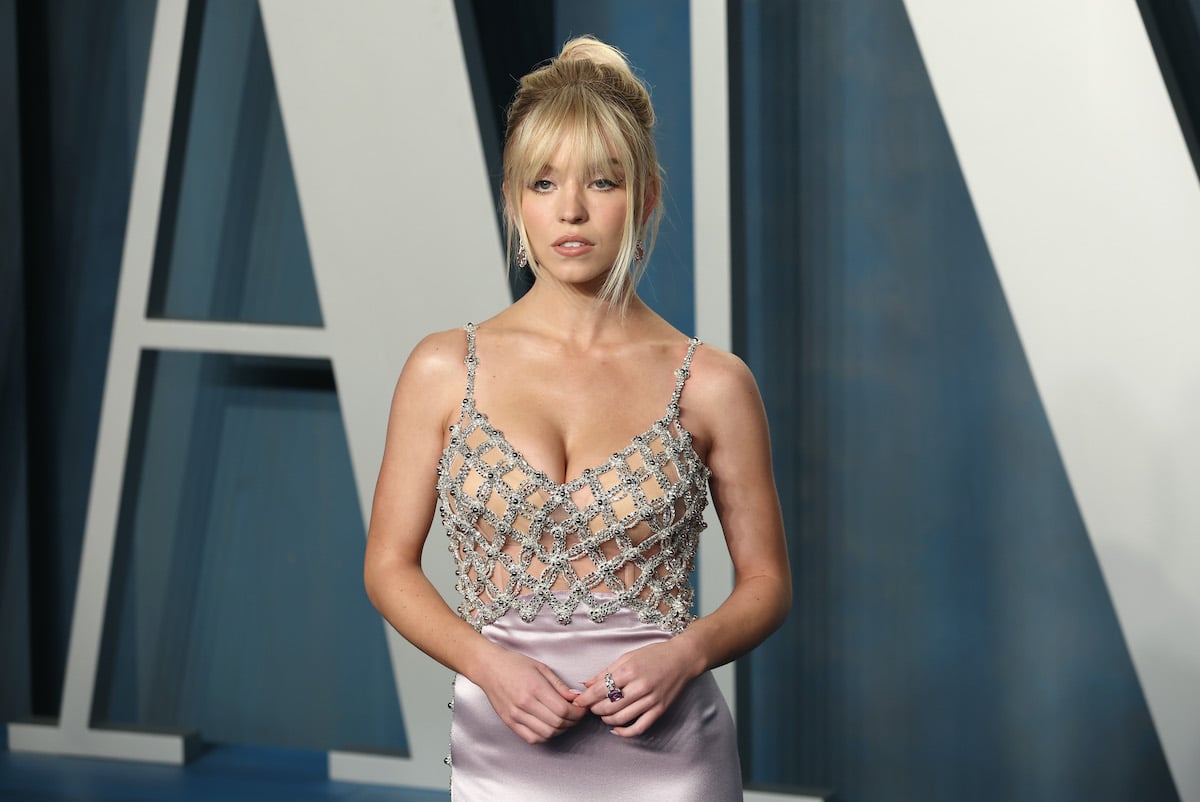 Why did Sydney Sweeney want to start a production company?
While many people were perfecting their banana bread recipe during lockdown, Sweeney opted to start Fifty-Fifty Films. The production company is committed to bringing women-led stories to the big screen and the small screen. Though founding a company is a big undertaking, it's something that Sweeney has wanted to do for quite a while. And when production for Euphoria Season 2 was put on hold, it gave the actor the golden opportunity to launch her business.
RELATED: Sydney Sweeney Makes Journals for Characters But Never for Herself
"I've always loved building my characters," Sweeney told Variety about her interest in producing. "And I love doing more than just one thing. I've always wanted to try as many possibilities as I possibly could. And I realized that I could build entire worlds in movies and TV shows. And I love reading books and bringing them to life. I wanted to bring my voice to all of these stories that I saw in my brain."
The MMA fighter explains why she chose the name Fifty-Fifty Films for her business
But why did Sweeney choose to name her production company, Fifty-Fifty Films? In a separate interview with Emmys, the Washington native got candid about the inspiration behind the name. "I believe that everything is a collaborative experience, that the more minds and the more hands-on something, the better the project turns out," Sweeney shared. "So I always like to be fifty-fifty with all my partners."
Sweeney's first production project, 'The Players Table' will premiere on HBO Max
Thus far, Sweeney has acquired the rights to nine projects through her company. First out the gate will be The Players Table. Based on the novel They Wish They Were Us, the HBO Max series will follow two young women who seek to uncover the truth about a classmate's murder. In addition to producing the series, Sweeney will star in the show alongside her good friend, Halsey.
RELATED: Sydney Sweeney Says People Try to Purposely Piss Her off on Instagram
Currently, Sweeney is in the process of writing episodes for The Players Table. But what made her want to adapt Jessica Goodman's book to begin with? "I loved the social hierarchy and the dynamics between the characters and the play on privilege and just the deep darkness of unreliable storytelling," Sweeney told Emmys.
Sweeney reveals the most satisfying part of launching her company
Launching Fifty-Fifty Films seems to take up a fair amount of Sweeney's time. However, the Nocturne actor seems to be really enjoying it. But what's been the best part of launching a company for Sweeney? In her own words: "People taking me seriously."
RELATED: Sydney Sweeney's Boyfriend, Jonathan Davino, Is a Producer on Her Show