Sydney Sweeney Feels the Nudity on 'Euphoria' Is 'Empowering'
From the series premiere, it was clear that Euphoria didn't pull any punches. The hit HBO show doesn't shy away from drugs, addiction, abuse, violence, or sex. Despite the fact that the show focuses on high school students, it features a ton of nudity. In fact, critics (and even some fans) have proclaimed that the nudity on the show is gratuitous. When those critiques are brought up, Sydney Sweeney is typically in the midst of that discussion.
Sweeney, of course, plays Cassie Howard in the dark drama. Throughout the sophomore season, she gave a standout performance of the teenager. Fans praised the actor for her ability to portray a character who seemed to be unraveling at the seams. But The Players Table producer didn't just receive attention for her acting prowess. Many fans took issue with the fact that her character had so many scenes that required nudity.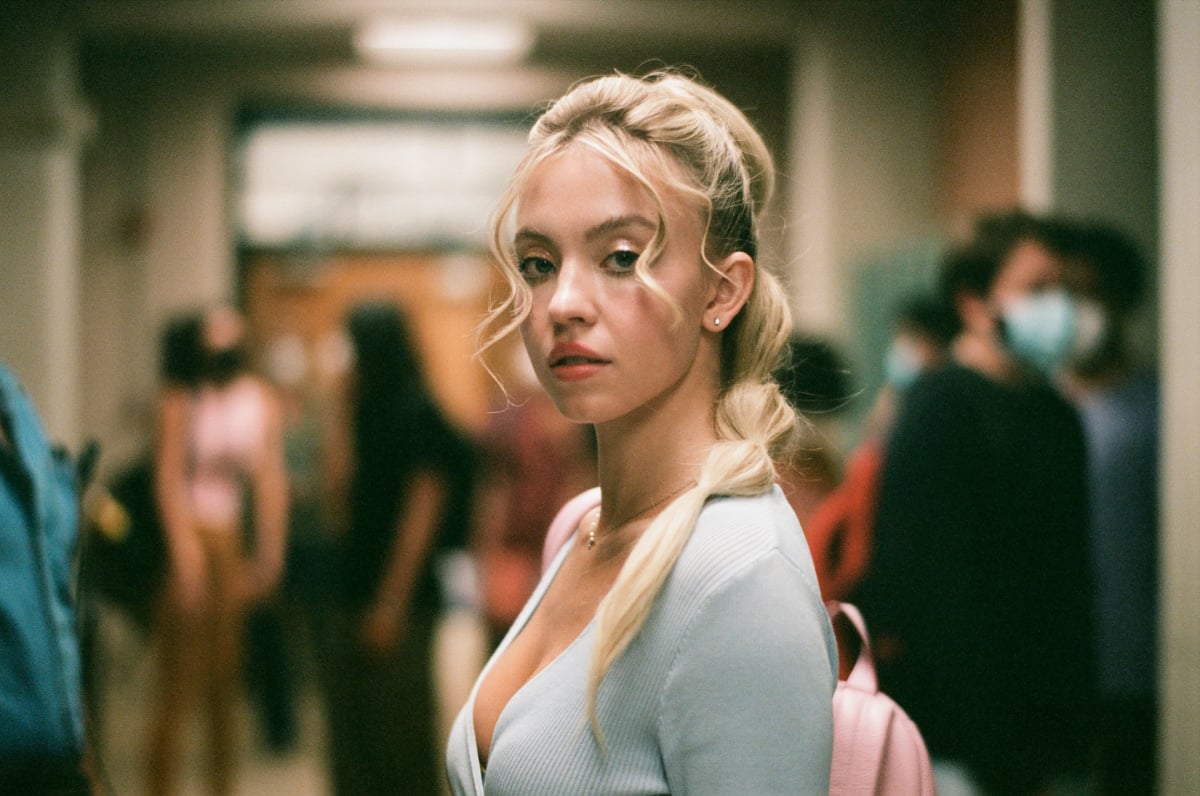 Many 'Euphoria' fans think the nudity in the show is gratuitous
Thanks to the way Cassie is written, Sweeney has been topless since the very first episode of Euphoria. And while other female characters have been nude also, Sweeney has been nude more than any other main character. Furthermore, at times, many fans have felt that Sweeney's nudity is wholly unnecessary. After the Euphoria Season 2 premiere, some fans called out a shot where the camera lingered on Sweeney's breasts. Many fans felt that the sole purpose of the shot was to cater to the male gaze.
RELATED: Sydney Sweeney Used to Do an Insane Amount of Prep for Auditions
Sydney Sweeney thinks the nudity in 'Euphoria' is empowering
But what does Sweeney herself feel about Euphoria's nudity? In an interview with The Washington Post, the Sharp Objects alum called it "empowering". As someone who was body-conscious in high school, she feels much more comfortable in her own skin at 24. "I actually feel more powerful with my body," she shared. "I feel more confident. I feel more free."
Sweeney requested that Sam Levinson change some of Cassie Howard's nude scenes
Sweeney might find Euphoria's nudity empowering, but she's not afraid to make her feelings known when she deems it gratuitous. In the aforementioned interview, she shared that Cassie initially had even more nude scenes. However, when she told the show's creator (Sam Levinson) that the nudity was unnecessary, he allowed her to film them with clothes.
RELATED: 'Euphoria': Alexa Demie Broke Sydney Sweeney's Toe During That Fight
"I said, 'Sam, I don't think that she needs to be naked in the scene and I don't feel comfortable doing it. Everyone's just going to look at my boobs and not actually take the scene seriously for the content that's happening,'" Sweeney recalled. "He was like, 'Okay, yeah. You don't have to do that.' … I appreciate people being worried … but I'm totally fine on Euphoria."
Hopefully, Sweeney's experience filming Euphoria continues to be a safe one. We're sure fans are chomping at the bit to see what Cassie will get up to in Season 3. But, until then, Sweeney has plenty of other projects in the works for her supporters to fall in love with.
RELATED: Alexa Demie Reveals 'Euphoria's' Nudity Was 'Tough': 'It Was Hard for Me'