Sydney Sweeney Feels the Sex Scenes in 'Euphoria' Are 'Very Realistic'
Sydney Sweeney explained her take on the sex scenes in 'Euphoria' and why she finds them realistic. She also got candid about what it's like to film those incredibly intimate scenes.
Euphoria Season 2 has finally arrived and the sophomore season isn't pulling any punches. For months, the cast has been teasing that Season 2 would be darker and it seems that they weren't exaggerating. The first episode alone packed an intense sex scene, a violent fight, a near-death experience, and more. Naturally, fans are worried about plenty of characters. But Sydney Sweeney's character, in particular, has fans anxious for the coming episodes.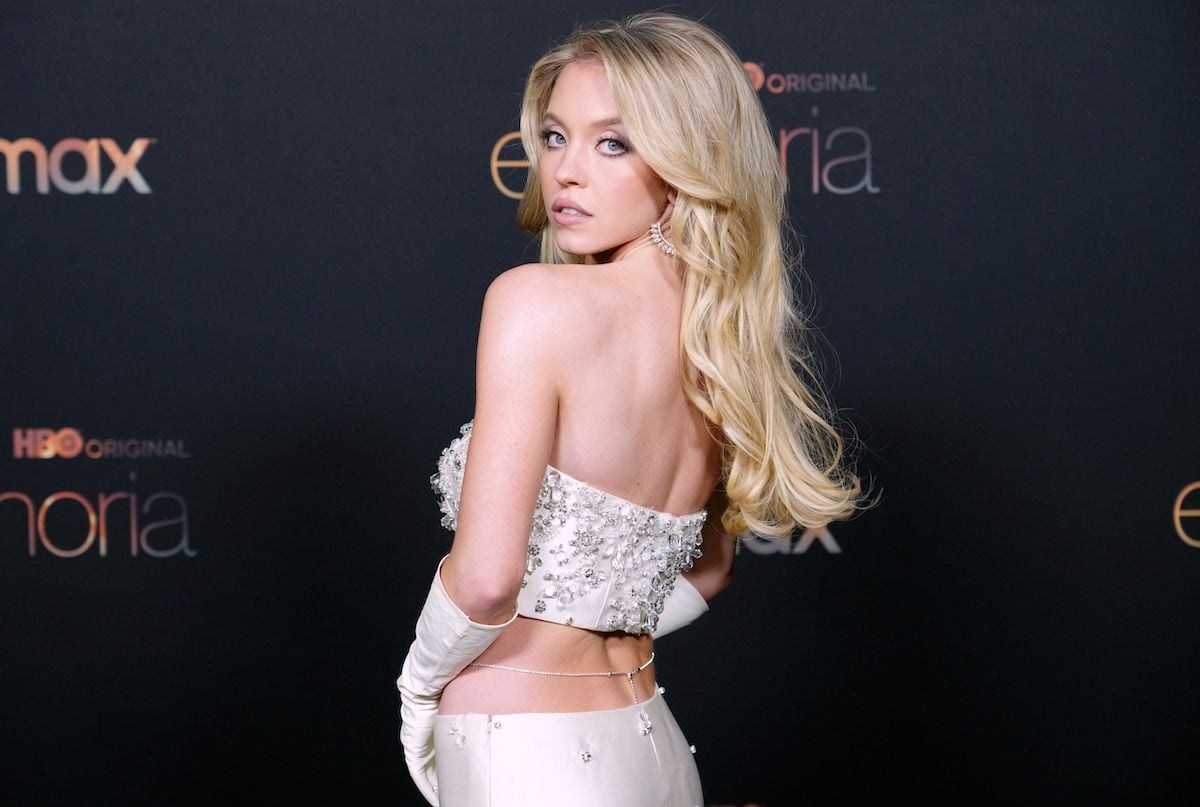 Cassie has a lot of uncomfortable sexual encounters in 'Euphoria'
Sweeney, of course, portrays Cassie Howard on the hit HBO show. In the first season of Euphoria, Zendaya's Rue narrates that Cassie is actually "really sweet" despite her reputation. At school, Cassie has developed a reputation for being a slut. Thanks to her ex-boyfriends leaking her nudes and their sex tapes, many of the men on the show treat her like an object.
Because of the character she plays, Sweeney had to film quite a few sex scenes. Fans have noted that many of Cassie's sexual encounters are problematic because there's a lack of consent. But even when Cassie does give consent, she doesn't seem to derive pleasure from most of her trysts. Instead, she's more focused on pleasing her partner.
Why Sydney Sweeney feels that the sex scenes in 'Euphoria' are realistic
Cassie's sex scenes may be difficult for fans to watch, but Sweeney finds them to be authentic. In an interview with Elle Australia, The White Lotus alum got candid about the intimate scenes in Euphoria.
"I think that's a very realistic expectation of sex," Sweeney shared. "Because when you think about it and when you're growing up, it's all about pleasing someone else and not yourself — you don't learn that until you grow up. Especially for Cassie, she doesn't realize that. It's all for someone else, all her decisions are for someone else."
While most of Cassie's sex scenes may be super uncomfortable for fans to watch, fortunately, they weren't as uncomfortable for the cast to film. For both seasons of Euphoria, an intimacy coordinator was utilized on set. This person confirms that the actors feel safe with everything happening within the scenes. They also ensure that things don't go past an actor's comfort level.
Sweeney gets candid about the importance of having an intimacy coordinator when filming 'Euphoria'
"It's important to always have an intimacy coordinator even if it's not a sex scene and it's making out or something like that," Sweeney shared. "It adds another level of comfort and they have a lot of mints and gum. I'm really lucky because all my castmates are so kind and Sam [Levinson, creator of the show] is amazing. It's a very safe and incredible environment to do such scenes in and having the intimacy coordinator adds another level of 'I feel OK, I feel safe and this is for my character.'"
It's comforting to hear that Sweeney is protected while filming Cassie's sex scenes. Considering what her character got up to in the first episode of Euphoria Season 2, we imagine there are plenty more questionable hookups in Cassie's future.
RELATED: 'Euphoria': Cassie Could've Been 'Just The Nice Slut' Says Sydney Sweeney