Sydney Sweeney Gives a Status Update on 'The Players Table'
Sydney Sweeney is slated to star in (and produce) the upcoming HBO series, 'The Players Table' opposite Halsey. Where is the 'Euphoria' actor in the production process?
Sydney Sweeney has a lot of cool projects on her plate. Most recently, she portrayed Penny Jo Poplin in the upcoming film National Anthem. And the sports aficionado will start filming her mysterious Marvel role in Sony's Madame Web this Summer. But Sweeney isn't limiting herself to acting; she also has several projects in the works via her production company, Fifty-Fifty Films. Her first project will be The Players Table.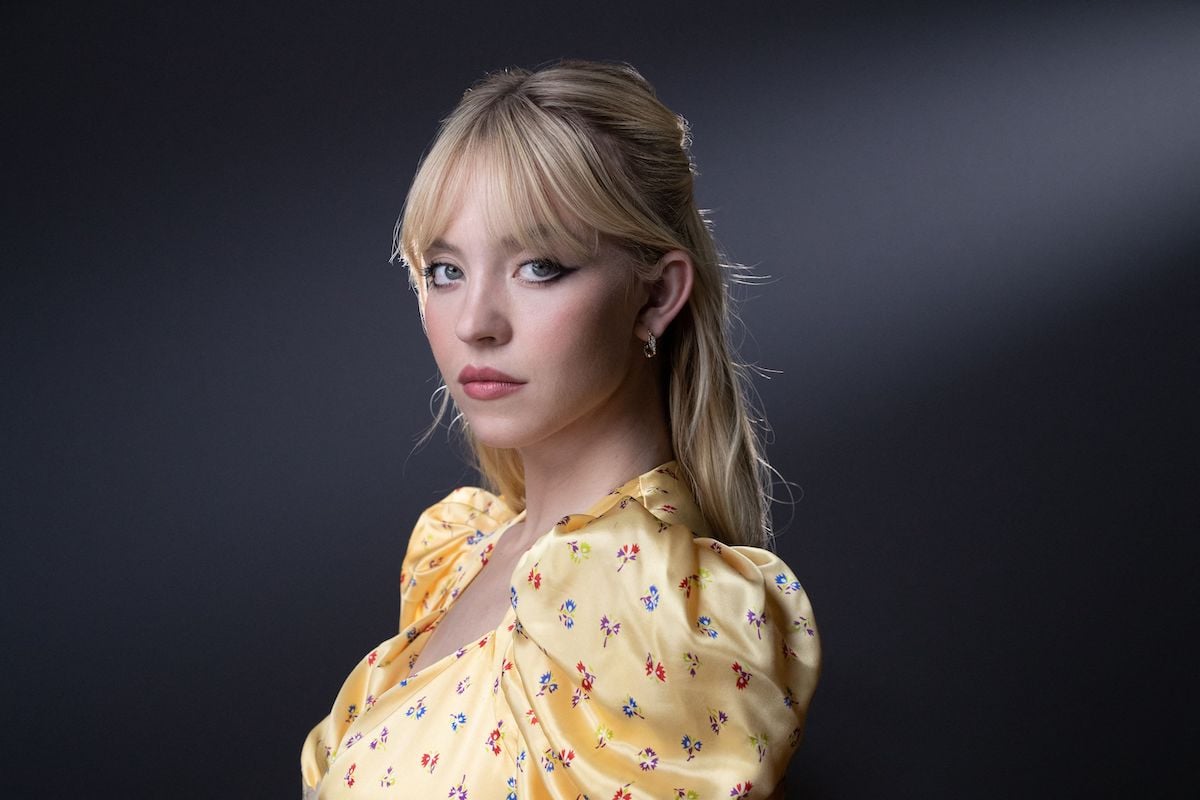 Why Sydney Sweeney started her own production company, Fifty-Fifty Films
Sweeney has always been interested in the business side of acting. As someone with an active imagination and a love of learning, producing felt like a natural step for The Handmaid's Tale alum. In a recent interview with Variety, Sweeney got candid about what initially attracted her to the world of producing.
"I've always loved building my characters," Sweeney explained. "And I love doing more than just one thing. I've always wanted to try as many possibilities as I possibly could. And I realized that I could build entire worlds in movies and TV shows. And I love reading books and bringing them to life. I wanted to bring my voice to all of these stories that I saw in my brain."
The 'Euphoria' actor's first project will be the HBO series, 'The Players Table'
2020 gave Sweeney the perfect opportunity to bring her producing dreams to life. While many people were learning how to bake bread, the actor launched Fifty-Fifty Films. She then asked her team to send her books that could potentially be optioned for film and TV. When her team sent her They Wish They Were Us (which was initially titled The Players Table) by Jessica Goodman, she knew she'd found her first project.
Sweeney requested a meeting with the author, Goodman, as soon as possible. She pleaded for the first-time author to take a chance on her and eventually earned the rights to The Players Table. Then, the Euphoria star set out to make the project as attractive as possible. She partnered with Jean-Marc Vallée and Nathan Ross' Crazyrose and got Annabelle Attanasio on board to write and direct the series. Sweeney even convinced her good friend, Halsey, to act opposite her in the series.
Sweeney provides fans with an update about 'The Players Table'
It wasn't too long before Sweeney's hard work paid off. The Players Table has landed at HBO Max and is currently in development. However, it's been a while since fans have been updated about the show. And after the brilliant Vallée unexpectedly died on Christmas 2021, some fans wondered if the show's production would be halted.
However, it seems that Sweeney and her team are steadily making progress on The Players Table. In the aforementioned interview, the Sharp Objects alum shared that they are penning scripts. Sweeney has been candid that she is focused on writing the series first. After that's complete, she will pivot her focus to casting the dark series.
"We are in the process of writing the episodes," Sweeney revealed. "So it's quite a long process. Everything that you see, before anyone ever gets cast in a project, is years and years of work. It's years of packaging a project. It's years of developing a pitch. It's years of convincing people that they should believe in you, put money into your show or movie, and then you have to develop the entire series. And so we've been writing multiple episodes right now."