Sydney Sweeney's Grandparents on Her Nudity: 'Best Tits in Hollywood'
Lately, there's been a lot of discussion about the nudity in the hit HBO series, Euphoria. Many people feel that the nude scenes are gratuitous, especially since the show centers around high-school students. Sydney Sweeney has found her way at the center of this discussion a time or two. Because she portrays the promiscuous Cassie Howard, she's had her fair share of nude scenes. But Sweeney doesn't seem bothered by her topless scenes, and neither do her grandparents.
Sweeney has shared that she finds Cassie's nudity to be a necessary part of her storyline. She's also added that she's never been pressured to do scenes if she doesn't want to. For both seasons of Euphoria, an intimacy coordinator was hired to ensure that the cast felt safe while filming the vulnerable scenes. Furthermore, Sweeney was able to advocate for herself and tell Euphoria's writer and creator, Sam Levinson, when she felt a scene didn't require nudity.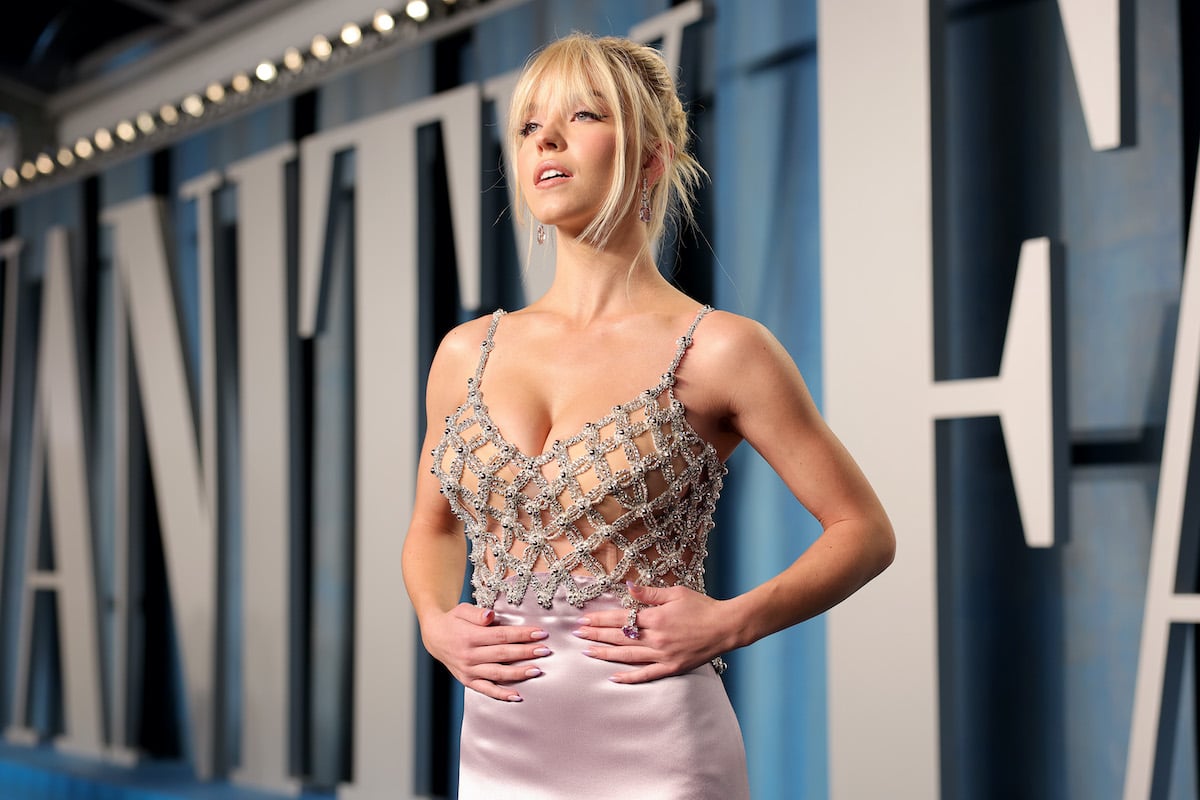 Sydney Sweeney invited her entire family to 'Euphoria' Season 1 premiere
The Players Table actor has always been proud of her work on Euphoria. So proud, in fact, that she was eager for her loved ones to see the show. When the series first came out, she was overcome with excitement and invited her entire family to the premiere. Failing to consider that she'd be topless in the series premiere, she was forced to watch her intimate scenes with her grandparents, uncles, and other family members.
RELATED: Sydney Sweeney Doesn't Need to 'Pump [Herself] up' for Nude Scenes
"I invited my entire family and I didn't really think about [the nude scenes]," Sweeney revealed when she was a guest on The Ellen Show. "I was like, 'It's a Hollywood premiere! You've got to come!' We were all sitting next to each other and giant screen — ginormous screen." When Sweeney remembered that she was nude in some scenes, she was overcome with embarrassment and "on the floor."
'The Players Table' star revealed that her grandparents had the best reaction to her nude scenes
Sweeney may have been embarrassed to watch her nude scenes with her family, but her grandparents weren't at all bothered by her nudity. When Ellen DeGeneres asked what the actor's grandparents thought of the nudity, Sweeney gave a cheeky response. "They said I have the best tits in Hollywood," she shared.
RELATED: Sydney Sweeney Wondered if She'd Done Too Much Nudity After Watching 1 of Her Projects
Sweeney nearly turned down her role in the 'Euphoria' cast because of the nudity
It's pretty amazing that Sweeney's grandparents were so chill about the intimate scenes. This is especially true since Sweeney nearly passed on the opportunity to join the Euphoria cast because of the nudity it required. In an interview with StyleCaster, she revealed that she turned down her initial audition.
"What's crazy—and this is going to sound really bad—is when I first got sent the audition, I was too nervous to go do it," Sweeney explained. "I grew up in a smaller town with my family, who are a little more conservative, and I was like, 'They're going to kill me if I do something like this.'" However, Sweeney was fascinated by the pilot, and she couldn't say no twice.
"The audition got sent again to me," Sweeney continued. "I read it again, and I was like, 'This is so incredible. How could I pass an opportunity like this?' I'll just really try to explain this to my mom one day. I put myself on tape. I didn't even go in, and I ended up booking it off the tape." The rest, as they say, is history.
RELATED: Alexa Demie Reveals 'Euphoria's' Nudity Was 'Tough': 'It Was Hard for Me'