Sydney Sweeney 'Got in so Much Trouble' Because of Her Dog, Tank
Sydney Sweeney recalls that time her dog, Tank, got her in "more trouble than I have in my entire life." What happened?
If you're a fan of Sydney Sweeney, then you probably know about her dog, Tank. The pup is a constant companion in the actor's life, even going with her to set on a regular basis. The actor-producer has been candid about the fact that her dog is her very best friend and one of the rare beings who gets to see the real her. And while Tank is a beloved family member now, one of Sweeney's parents was none too pleased when she brought the dog home.
A native to Spokane, Washington, Sweeney grew up with a dog. She had a German Shepherd for most of her childhood until it died when she was 13. Sweeney longed for another canine in her life. In an interview with Elle UK, she revealed that she didn't feel like her family was "complete" without a dog. So, when she was 17, she took matters into her own hands.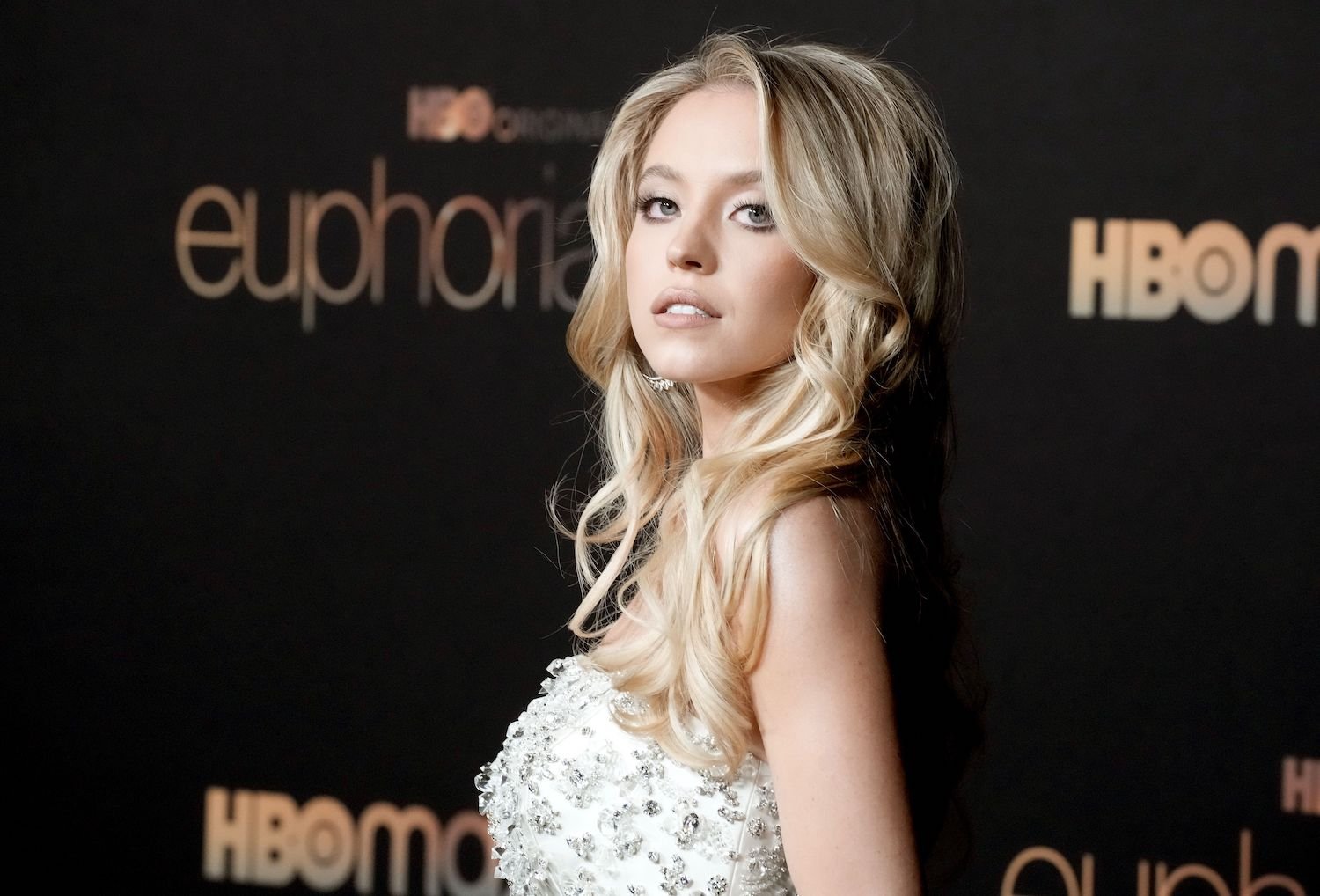 Sydney Sweeney adopted her dog, Tank, at a young age
Sweeney comes by her love of animals naturally. Her great-grandmother loves rescuing dogs and supporting animal shelters just like The Players Table actor. When Sweeney was visiting her great-grandma in Arizona, they visited a local shelter to feed and play with the pups. That, Sweeney recalled, was when she laid eyes on Tank for the very first time.
RELATED: Sydney Sweeney and Her Family Lived in a Tiny Hotel Room for 9 Months
"There was this little tiny baby and she was adorable, so I took her I was like, I'm gonna save this little thing," Sweeney recalled of adopting her dog. The Euphoria star recalls driving Tank home and putting the pup on her bed before calling her parents into her room and informing them of what she'd done. According to Sweeney, her dad was on board right away calling Tank "adorable." However, her mom was completely furious.
The 'Euphoria' actor got in huge trouble when she adopted her pup
"I got in so much trouble," Sweeney recalled about adopting Tank in an interview with Palm Springs Life. "More trouble than I have in my entire life." In the aforementioned Elle UK interview, the actor shared that her mom made sure to inform her that the dog was 100% her responsibility. She wanted the teen to learn the consequences of her actions.
Fortunately, Sweeney had no problem taking ownership of her dog and her mom eventually fell in love with Tank. She even took the pup to school with her because she was "so small I couldn't leave her." For a while, nobody noticed Tank. However, eventually, the actor got caught. However, Tank ended up becoming a kind of school mascot and was allowed to attend school.
Why did Sweeney name her dog Tank?
But what made Sweeney decide to name her dog Tank? According to the Sharp Objects alum, it was a type of wish fulfillment. "I named her Tank because I wanted her to grow into a tank," Sweeney explained. "I wanted her to be a big huge dog." Considering Tank now weighs in at 40 pounds, it seems that Sweeney may just have manifested a bigger pup for herself.