Sydney Sweeney Was 'on the Floor' When Her Family Saw Her Nude Scenes
'Euphoria' certainly doesn't shy away from nudity. And while Sydney Sweeney is fine with it, she was pretty embarrassed when her family watched her nude scenes.
Though Sydney Sweeney's career has gained traction in the past few years, Euphoria helped catapult her to new heights. As a series regular, Sweeney portrays Cassie Howard, a teenage girl who is desperate for romantic love. Because Cassie's storyline focuses greatly on her promiscuity, Sweeney has done her fair share of intimate scenes. In both seasons, Sweeney has filmed sex scenes that require nudity.
Sweeney has been open about the fact that she finds the nudity in Euphoria to be empowering. She's also shared that she can dissociate herself from her character completley. She doesn't need to do anything special to prepare for intimate scenes. Furthermore, she's admitted to putting a lot of them out of her mind after she's finished shooting them.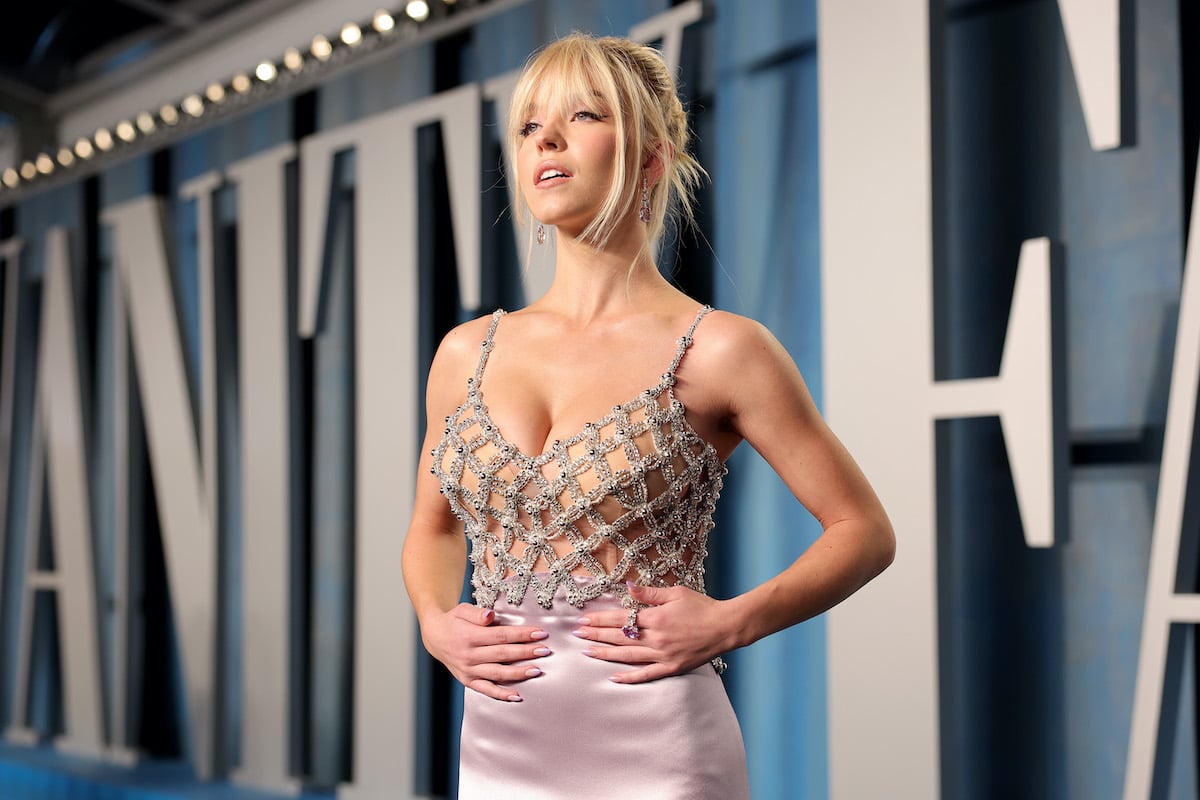 Sydney Sweeney didn't warn her family about her nudity in 'Euphoria'
Perhaps this dissociation is part of the reason Sweeney forgot to warn her family about the nudity in Euphoria. The Washington native admits that she was so excited about her work and being on a big show that she forgot to mention her more risqué scenes. While appearing on The Ellen Show, Sweeney recalled this awkward moment.
The MMA fighter was on the floor when her uncles and grandparents saw her nude scenes
"I invited my entire family and I didn't really think about [the nudity]," Sweeney explained. "I was like, 'It's a Hollywood premiere! You've got to come!' We were all sitting next to each other and giant screen — ginormous screen." When Sweeney's nude scenes popped up, she was understandably mortified to be watching them with her entire family. The Once Upon a Time…in Hollywood actor admits that she was "on the floor."
Sweeney is more confident in her body thanks to playing Cassie Howard
Sweeney may have been embarrassed to watch her nude scenes with her family, but she's not at all embarrassed by them being out there. In fact, she admits that she's become even more comfortable in her own skin thanks to the nudity the Euphoria requires. In Sweeney's view, being vulnerable on camera has helped her embrace her body without so much judgment.
"I definitely have become more free and confident with my body," Sweeney shared with Good Morning America. "I have definitely struggled with a lot of body dysmorphia and been self-conscious. And judging myself in a very sick, hard way. But with Cassie, I mean, everything's out there, in the public, and I can't really control that. So it's helped me in a therapeutic, weird way, accept my body in a different way."
The Marvel star was bullied for her body at a young age
Continuing on, Sweeney admitted that she was subjected to some pretty intense bullying growing up because of her body. This led to a hatred that she was able to unlearn while appearing on Euphoria. "I had boobs in middle school, and I got horribly bullied for it because no one else had gone through puberty," The Players Table producer shared. "And so I hated my body. And so having a character like Cassie and embracing it has been really, really, powerful for myself."
It's nice that Sweeney has been able to find empowerment through her role on Euphoria. Hopefully, The White Lotus alum will continue to feel safe, protected, and empowered while she's on set.