Sydney Sweeney on Why Playing Cassie on 'Euphoria' Is 'a Dream Role'
Sydney Sweeney has become a breakout star thanks to her portrayal of Cassie Howard in 'Euphoria' and the actor is so grateful for the opportunity.
While most people know Sydney Sweeney because of her role in Euphoria, the actor had found success prior to joining the HBO drama. In the same year she made her debut as Cassie Howard, she also had a small role in Quentin Tarantino's Once Upon a Time…in Hollywood. Sweeney also had shows on three major streaming platforms prior to Euphoria. She was a series regular on Netflix's Everything Sucks! She also had recurring roles on HBO's Sharp Objects and Hulu's The Handmaid's Tale.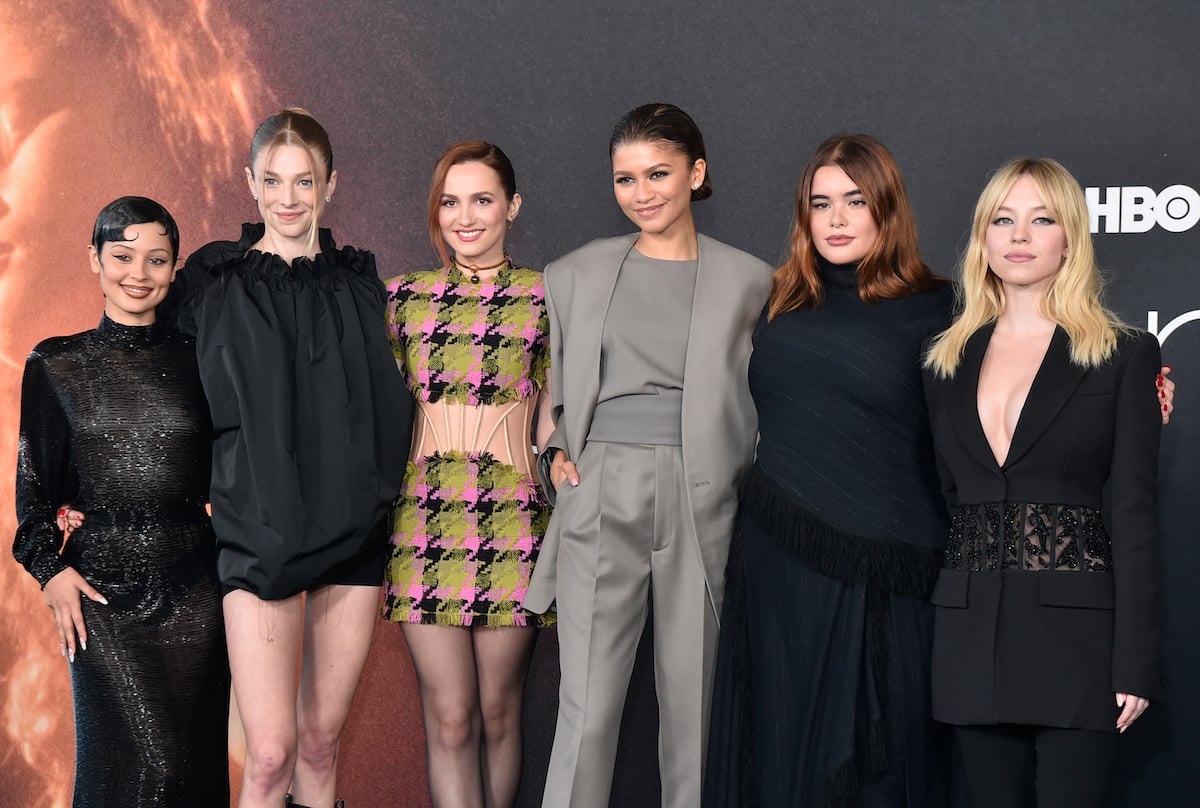 Sydney Sweeney is really close to the 'Euphoria' cast
While Sweeney's resume continues to grow (she's starring in Sony's Madame Web this summer), Euphoria holds a special place in her heart. Since she works on the show for ten months at a time, she's become very close to the cast and crew of the dark drama. In fact, she considers her co-workers to be a part of her family. She even admitted that she feels a sense of melancholy whenever she wraps a season.
Why playing Cassie Howard is a dream role for the Marvel star
But her personal bonds are far from the only reason Sweeney loves working on Euphoria so much. She's also grateful for the opportunity to portray Cassie. The character has allowed her to show her range as an actor. This was especially true in the show's sophomore season, as the Washington native had a much more significant role. In an interview with Vogue, Sweeney got candid about what it's been like to star in such a wildly popular series.
"As an actress, it's a dream role," Sweeney gushed. "I'm getting to go deep and to creatively fulfilling places. Sam [Levinson, Euphoria's writer, director, and creator] is such an incredible creator because it allows these characters to go places that people are scared to [approach], but he isn't. Having the opportunity to bring this to life and affect such a huge audience is incredible."
How does Sweeney decide what TV shows and movies she'll do next?
It'll likely be a while before Sweeney can step back into Cassie's shoes. Given the scheduling conflicts that she, Zendaya, and other cast members have, Euphoria fans aren't expecting season 3 until 2024. Of course, Sweeney has plenty of other projects to keep her busy. And because she's a rising star, more projects are constantly being pitched to her. So how does The Players Table producer decide what roles to take on next at this stage in her career? According to the car enthusiast, it's all about variety and fear.
"My main decision points are 'is this completely different from other characters I've played, and am I scared?'" Sweeney revealed. "You can't be afraid to fail because if you are, you're not going to be able to push yourself. Not everything will be perfect, but I know that if I'm challenging myself, I'm on the right path."