5 Sydney Sweeney Projects to Watch if You Love Her in 'Euphoria'
Want to see more of Sydney Sweeney's work after watching her in 'Euphoria'? Here are some TV shows and movies where you can see the actor shine.
Sydney Sweeney is having something of a meteoric rise in Hollywood. The actor seems to be constantly booking new projects. Most recently, she made headlines for being cast in Sony's Madame Web alongside Dakota Johnson. To many, it may seem like the MMA fighter materialized out of nowhere. She's starred in TV shows like Euphoria and movies like Once Upon a Time…in Hollywood. But Sweeney has been working hard in the industry for well over a decade and has done plenty of work. Here are five other of her projects to watch if you loved The Players Table producer in Euphoria.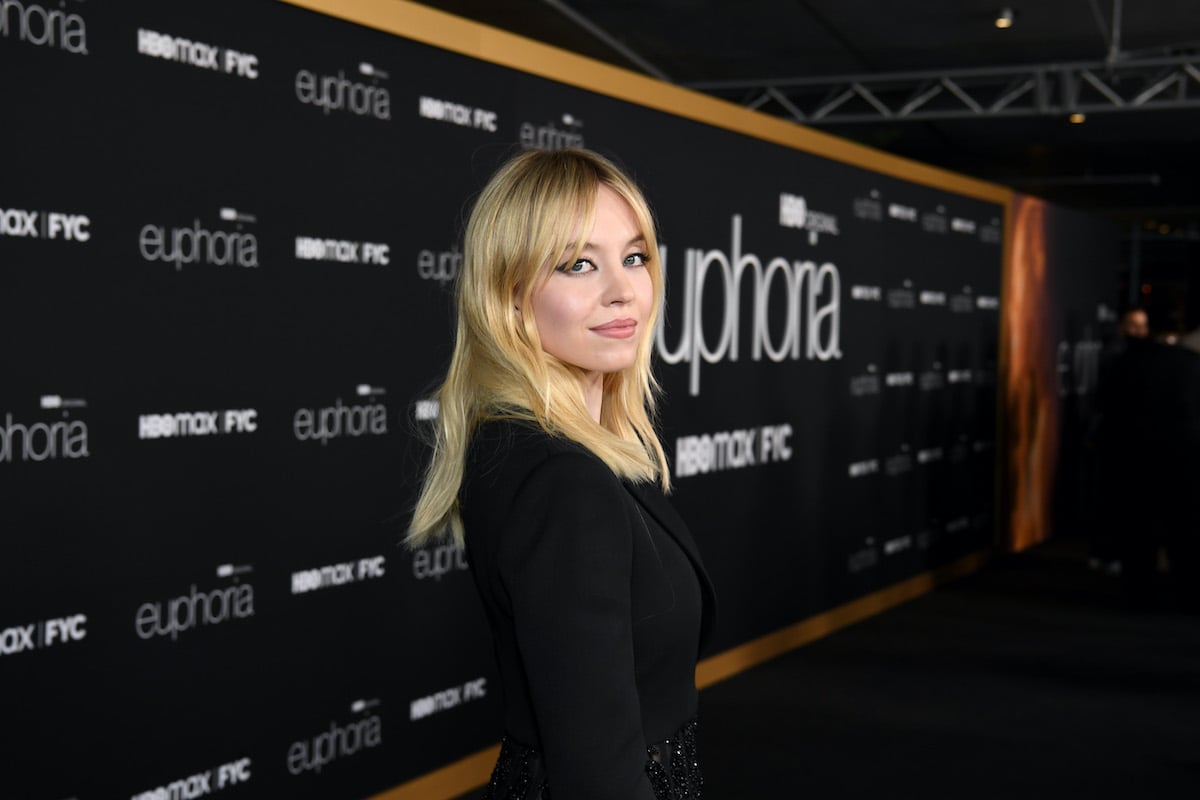 'The White Lotus'
Sweeney certainly gained a lot of attention thanks to her role in The White Lotus. And her performance in the buzzy TV show is worth the watch. In the HBO series, she portrays Olivia, a cunning college sophomore on vacation with her family in Hawaii. In the show, Sweeney is able to steal scenes thanks to her darkly deadpan delivery of lines. The actor gives a remix of the traditional mean girl trope through biting humor and witheringly judgmental stares that make even grown women cower.
'Nocturne'
Following her performance in Euphoria Season 2, quite a few of Sweeney's fans demanded that she make a horror film. The Washington native certainly seemed to be channeling Carrie during some parts of Lexi's play. Fans need to look no further than Nocturne. In the movie, which is streaming on Amazon Prime, she gives a nuanced performance of musical student, Juliet. After finding the notebook of a deceased peer, Juliet begins stealing the thunder of her twin sister (and musical prodigy), Vivian. Sweeney is able to anchor the film by giving a truthful performance despite some of Nocturne's crazier plot points.
'Clementine'
Arguably one of Sweeney's most mysterious roles, Clementine is for fans who enjoy the actor's ability to be a bit of an enigma. In the movie, which is currently streaming on Tubi, the Sharp Objects alum plays a young woman named Lana. The film explores Lana's complex relationship with Karen, an older woman with whom she becomes enamored. Clementine is an excellent pick for fans who miss the sweetness and innocence that Cassie often displayed in Euphoria Season 1. However, Lana has a distinct edge that makes her even more of a puzzle.
'Everything Sucks!'
If you're looking for a bombastic performance (a la Cassie on stage at Lexi's play), definitely check out Everything Sucks! In the Netflix series, Sweeney portrays the highly-dramatic Emaline. The comedy-drama follows a group of teens as they attempt to navigate high school in the mid-90s. Though Emaline is a lot to take on, fans are sure to slowly fall in love with the layers that Sweeney was able to give the young thespian.
'Graveyard'
For Sweeney fans who are short on time, Graveyard is a great option. The actor stars opposite her good friend, Halsey, in the music video. Though The Handmaid's Tale alum doesn't have any dialogue in Graveyard, she still gives a strong performance as the singer's love interest. The music video is a testament to Sweeney's ability to emote with just her facial expressions and body.
Sydney Sweeney will continue to stack her impressive resume
Clearly, Sweeney is giving her fans a lot of content to consume. Of course, this list is in no way exhaustive. There are plenty of other movies, TV shows, and even a podcast that showcase the actor's talents. And considering everything that she's working on, there's plenty more where that came from.