Sydney Sweeney on What It's Really Like to Work With Pete Davidson
Sydney Sweeney has worked with a lot of big names throughout the course of her career. The 24-year-old movie star has starred alongside talented actors like Amy Adams, Margot Robbie, and Elisabeth Moss. She's also worked with musicians like Machine Gun Kelly. But what was it like for her to work with comedian and Saturday Night Live! alum, Pete Davidson? The actor has gotten candid about her former co-star on more than one occasion.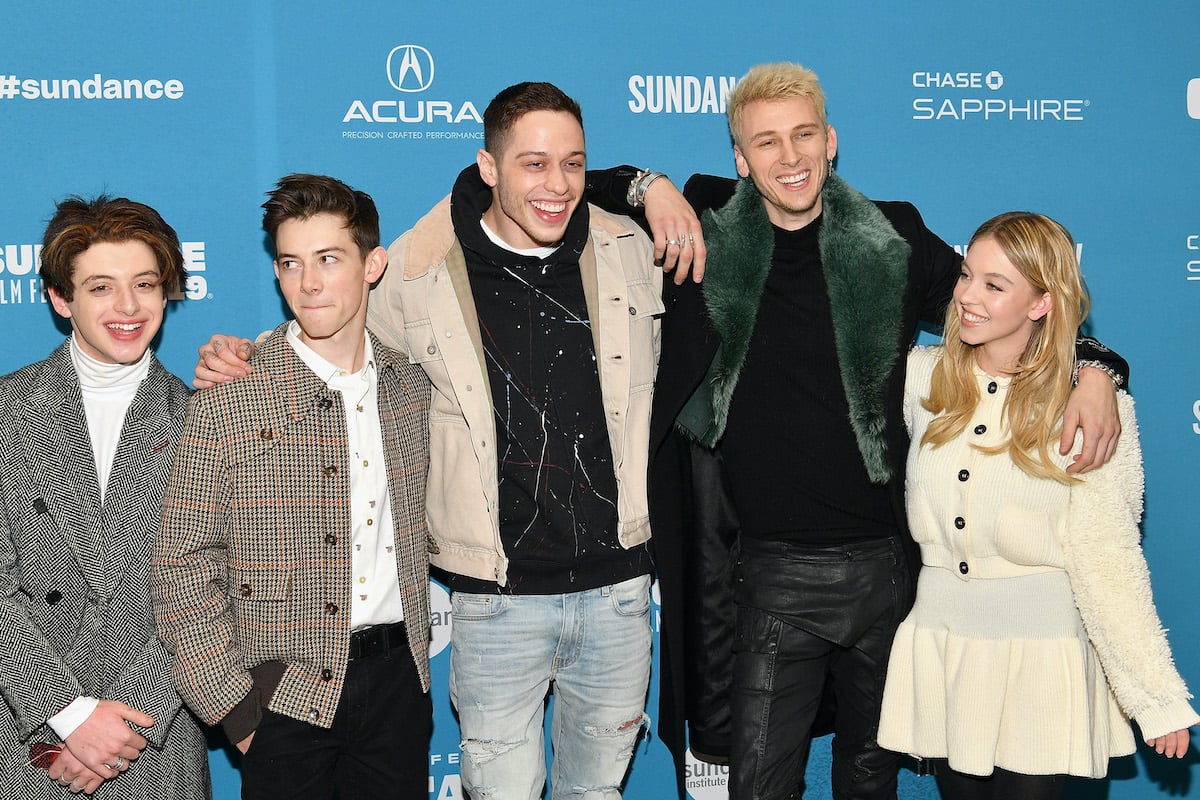 Sydney Sweeney first worked with Pete Davidson on 'Big Time Adolescence'
Sweeney has actually crossed paths with Davidson more than once. The Players Table producer first worked with Kim Kardashian's boyfriend back in 2018. The pair starred in the comedy Big Time Adolescence together and played a couple in the film. In an interview with ET Online, Sweeney got candid about her character and what it was like to work with the comedian on the Hulu film.
"It's a coming-of-age story and it's hilarious," Sweeney gushed. "Pete adds a whole nother level of comedy to the script. My character, Holly, is a girl who's super quirky — she has pink hair, she plays Zeke's girlfriend. But that's pretty much all I can say right now."
RELATED: Sydney Sweeney Takes First Dates on a 'Crazy Hike' as a Test
Continuing on, Sweeney explained that Davidson's comedic chops were present even when the cameras weren't rolling. The Sharp Objects alum explained that filming Big Time Adolescence was a pleasant experience. She even got to meet Davidson's then-fiancée, Ariana Grande.
The 'Euphoria' actor met Davidson's ex-girlfriend, Ariana Grande while filming the movie
"[Pete] is a blast; it's non-stop laughter [on set], and Ariana's here too, so it's just a big family, pretty much," Sweeney shared. "Everyone just goofs off and has fun. This is the first time I've ever met Ariana, and she's super nice. She's been hanging out with us all week and it's been a good crowd."
RELATED: Sydney Sweeney Explains the Name of Her Company, Fifty-Fifty Films
Machine Gun Kelly was also in the cast of Big Time Adolescence. Sweeney seemed to get along with the musician also. In fact, she trusts him a bit more than Davidson when it comes to certain things. In an interview with Elle UK, she was asked which of her two former castmates she would trust to give her a tattoo and she selected the Blink-182 alum.
Why Sweeney trusts Machine Gun Kelly more than the SNL alum to give her a tattoo
"I feel like I would get a funnier tattoo from Pete, but I trust Colson [Baker, Machine Gun Kelly's legal name] more with a tattoo," Sweeney admitted. "And I think that he would do something that I'd want. So I would probably do like a little face of — like Tank's [the Euphoria star's beloved dog] paw print or something. I feel like I could trust him if I couldn't choose he would choose something that was good for me."
Davidson and Sweeney also worked together on 'American Sole'
Of course, 2018 wasn't the last time Sweeney would cross paths with Davidson. In 2021, the actor teamed up with the comedian again while filming American Sole. In an interview with tmwr, Sweeney expressed her excitement for the project. "So at the moment, I am filming American Sole with Pete Davidson, and Kevin Hart's producing it!" she shared. "It's gonna be a really fun, crazy production." Clearly, Sweeney enjoys collaborating with Davidson. Only time will tell if they work together in a third movie.
RELATED: Sydney Sweeney Says It's 'Ironic' How the Media Sexualizes Her