Sydney Sweeney Rejected a Netflix Show for 'Euphoria'; What Was It?
The last few years have been positively jam-packed for Sydney Sweeney. She's had acting projects debut on four major streaming platforms. Netflix provided her with her first-ever series regular role as Emaline in Everything Sucks! Meanwhile, she took fans of Hulu's The Handmaid's Tale on a journey with her character, Eden. On Amazon Prime, fans can see two of Sweeney's movies, Nocturne, and The Voyeurs. However, HBO boasts Sweeney's most-recognized roles in Sharp Objects, The White Lotus, and, of course, Euphoria.
Euphoria is easily the project that has brought Sweeney the most recognition. The series has steadily become one of HBO's most popular shows of all time. And while the show features a large ensemble cast, Sweeney has undoubtedly become one of the major breakout stars of the dark drama. Her performance as Cassie Howard in Euphoria Season 2 has earned her a staggering amount of attention.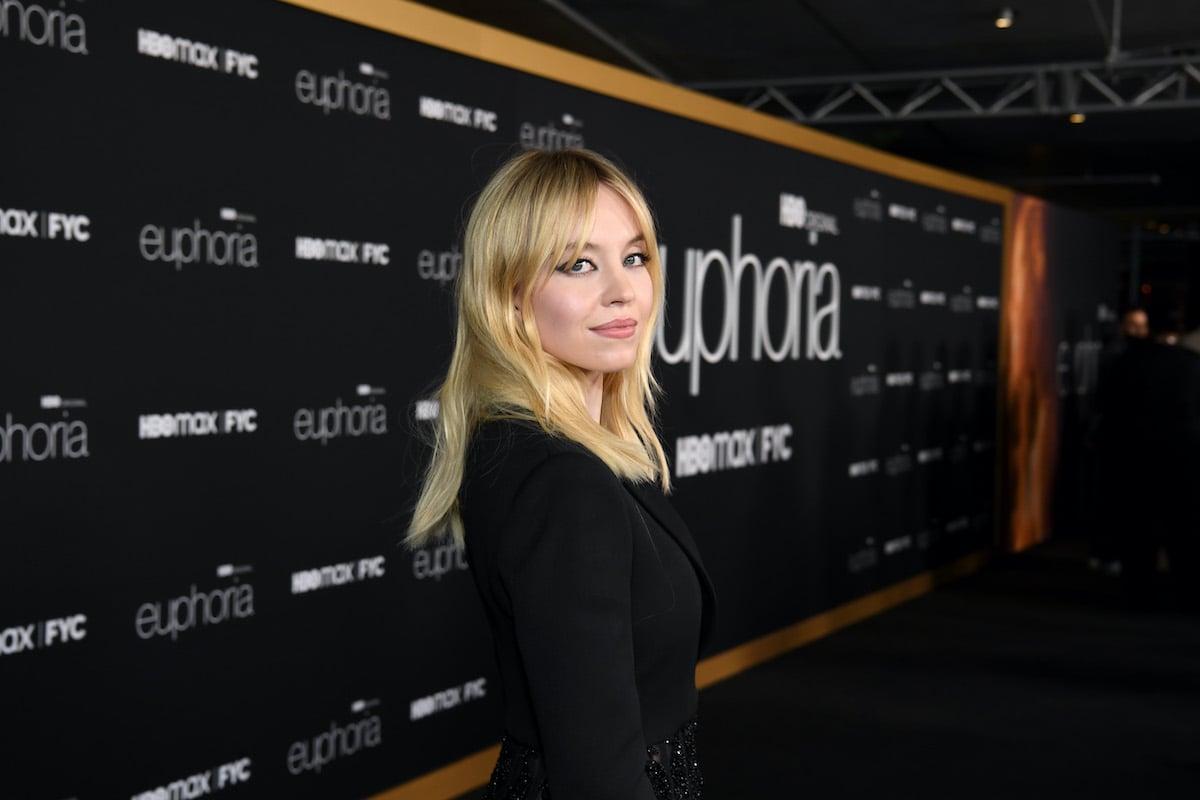 Sydney Sweeney could've starred in a Netflix show instead of 'Euphoria'
Because Sweeney is such an integral part of Euphoria, it's hard for many fans to imagine the show without her. However, she almost passed on the show in favor of a Netflix show. The Players Table producer booked another job within days of Euphoria and had to make a gut decision about what show to say yes to. In an interview with StyleCaster, Sweeney reflected on her decision.
RELATED: Sydney Sweeney and Her Family Lived in a Tiny Hotel Room for 9 Months
"When I first received the audition, it was a pilot," Sweeney shared of Euphoria. "It wasn't even a picked-up series. So I was like, 'I've never done a pilot before.' Three days before, I booked a Netflix show. It was a straight-to-series. I would be a series regular, and I was really weighing my options. Do I go do a pilot for HBO on an incredible show but run the risk of not having a series? Or do I do a Netflix series that's already picked up but my role is not as big?"
How did the MMA fighter decide what role to take?
So how did Sweeney decide between the Netflix show and Euphoria? The MMA fighter revealed that talking to Sam Levinson (Euphoria's creator, writer, and frequent director) helped her make her final decision. "I had a personal conversation with Sam Levinson, and he just told me his vision and everything about what he sees and wants to achieve in the show," Sweeney explained. "There was no way I could not be a part of this, so I signed on and here we are."
RELATED: 'Euphoria' Director Sam Levinson Admits He Yells Out Lines to the Cast
What Netflix show did Sweeney turn down in favor of 'Euphoria'?
But what was this mysterious Netflix show that Sweeney ultimately rejected? Turns out, it was another Young Adult show but, unlike Euphoria, it had a supernatural twist. "I've never told anyone but it was Chambers," Sweeney shared. "I don't remember the name [of the character], but I do remember she was a girl in school. If I don't do something or I don't get something, I block it out."
RELATED: Sydney Sweeney on How She Prepared for Her Role in 'Once Upon a Time…in Hollywood'
Netflix canceled 'Chambers' after just one season
It seems like Sweeney's instincts were spot on. Though Chambers was straight-to-series, Netflix canceled that show after just one season. Despite having big names attached like Uma Thurman and Tony Goldwyn, the streaming giant made the decision to cut the story short. Meanwhile, Euphoria has been renewed for Season 3 and Sweeney has been receiving a fair amount of Emmy nomination buzz. Only time will tell about the latter, but clearly, Sweeney made the right decision for her.
RELATED: Alexa Demie Reveals 'Euphoria's' Nudity Was 'Tough': 'It Was Hard for Me'