Sydney Sweeney Is Surprised by Her Friendship With 'Sister' Maude Apatow
Maude Apatow and Sydney Sweeney got candid about how their friendship has grown in the past four years and why it's a little surprising.
Sydney Sweeney and Maude Apatow's Euphoria characters, Cassie Howard and Lexi Howard, definitely have some beef. Fans of the hit show watched as they got into a huge public fight in the Euphoria Season 2 finale. However, when the cameras aren't rolling, the pair are as thick as thieves. They've developed a sisterhood together that's much healthier than that of their characters.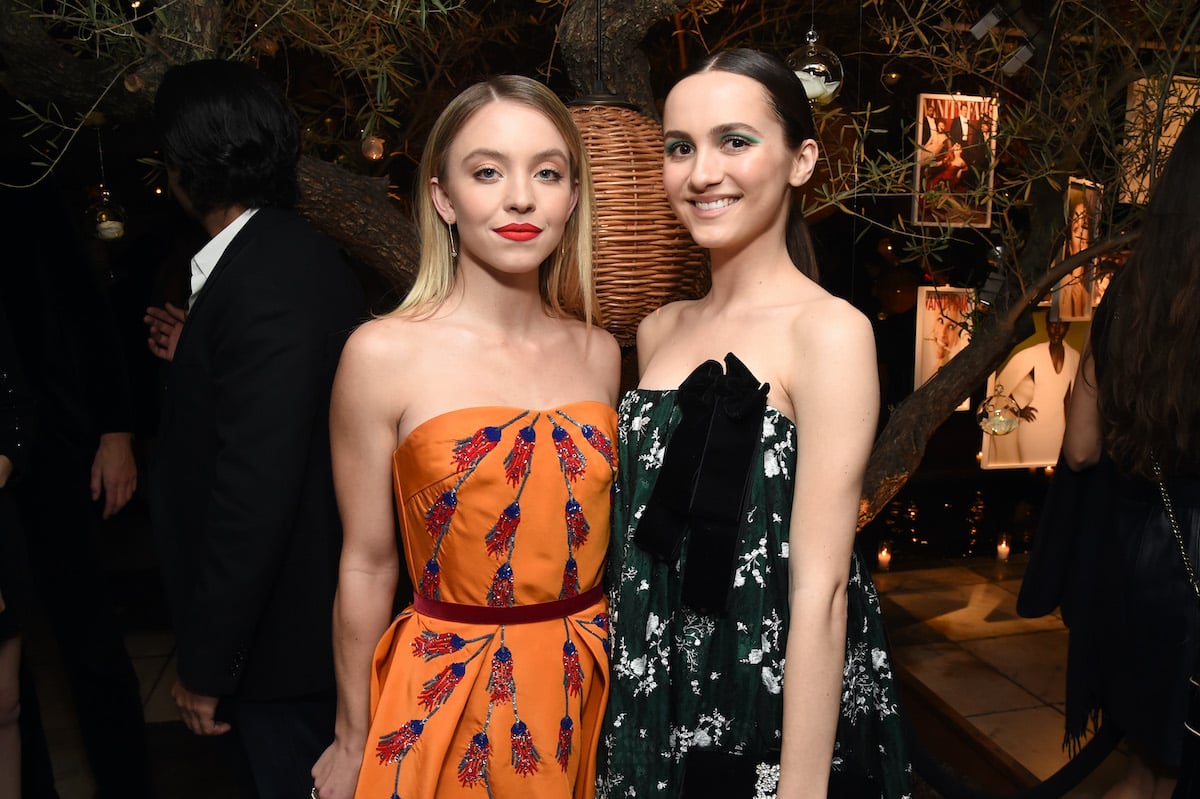 Maude Apatow and Sydney Sweeney became friends on the set of 'Euphoria'
The good friends actually met on the set of Euphoria. In a recent interview with PEOPLE, they reminisced on their first meeting. They were on a break eating lunch in a church when Sweeney came up to Apatow and asked to sit with her. According to the Once Upon a Time…in Hollywood alum, Apatow looked like the "sweetest" cast member to approach. Meanwhile, Apatow felt that Sweeney was "so nice."
It didn't take long for the pair to develop a close bond. They began hanging out between scenes and getting to know each other better. "If we're not filming, we're just in each other's trailers hanging out," Sweeney revealed. "And everyone knows that if I'm not in my trailer, I'm in Maude's. Or if Maude's not in her trailer, she's in mine."
Both Apatow and Sweeney expressed appreciation for the strong relationship that they've been able to cultivate over the last four years. However, The Madame Web star is a little taken aback by just how close she and her Euphoria co-star have become. According to The Players Table producer, making friends in the entertainment industry can be a challenging experience.
Why 'The Handmaid's Tale' alum is surprised by her friendship with her on-screen sister
"It's surprising that we are able to create the friendship," Sweeney explained. "It's so hard, not just as girls, to have friendships in our industry because we're constantly traveling and moving from one project to another. You don't have that much time to really nurture a friendship. With Euphoria, we spend so much time together."
Sweeney and Apatow hang out even when they're not filming 'Euphoria'
But Sweeney and Apatow's friendship isn't limited to Euphoria. The pair also hang out outside of work. In fact, Sweeney considers Apatow to be her family. She's even met her co-star's biological family and had nothing but the nicest things to say. In an interview with Elite Daily, she gushed about the famous family.
"She's like the sister I never had," Sweeney said of Apatow. "[Apatow's younger sister] Iris is awesome, her dad is hilarious, I love them all. It feels like a real home." It seems that Sweeney and Apatow have a much healthier relationship than that of their Euphoria characters. But we're sure it'll be fun for fans to watch more Lexi and Cassie drama in season 3 of the hit HBO show.