Sydney Sweeney Talks Self-Confidence; 'It's a Daily Process'
Sydney Sweeney gets real about having self-confidence and how things can change for her on a day to day basis.
Euphoria star Sydney Sweeney is certainly on the rise in the entertainment industry. The Washington native seems to be one of the young actors hellbent on making a name for herself in Hollywood. Starring in hit shows like The Handmaid's Tale and films like Once Upon A Time… in Hollywood has certainly gotten her on the radar of casting directors. And, with her new production company, Fifty-Fifty Films, she has managed to gain even more agency over her career.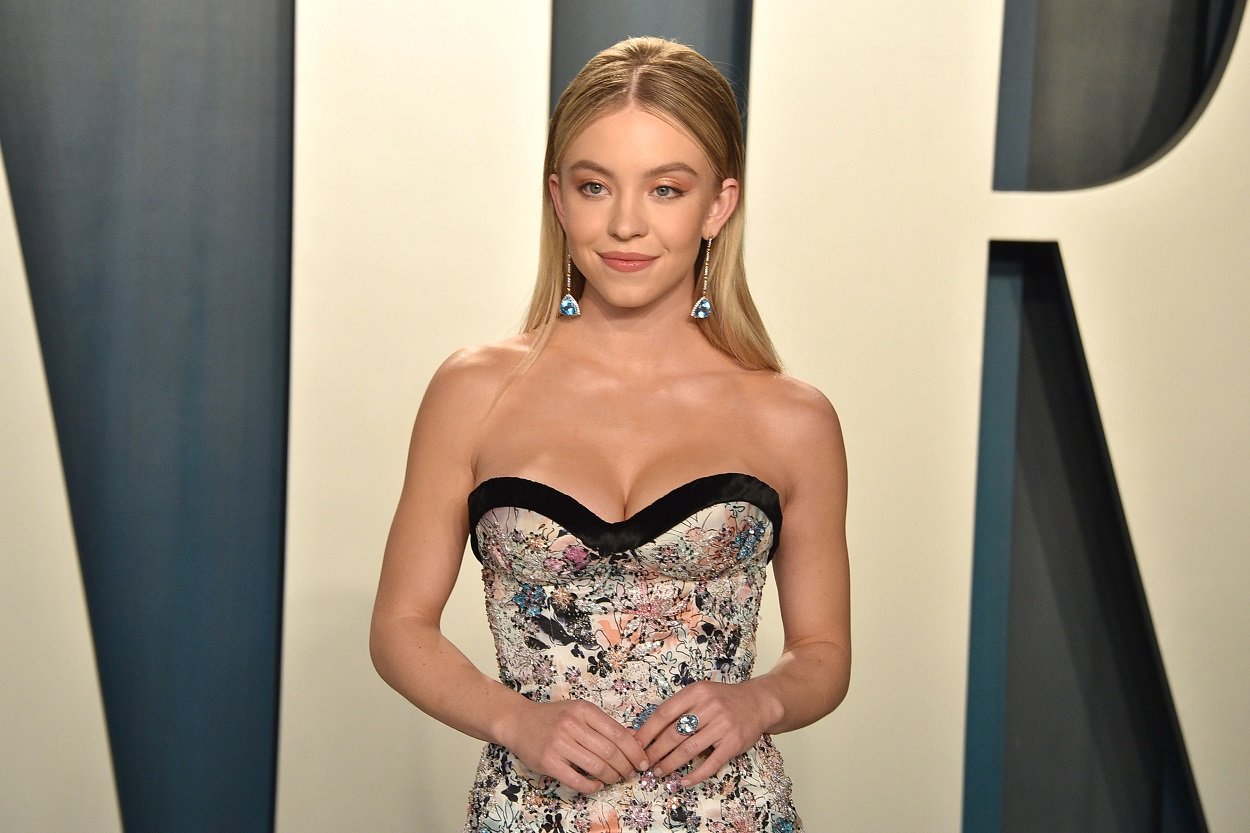 In the past couple of years, Sweeney's popularity has skyrocketed. On Instagram alone, the Graveyard star boasts 3.2 million followers. Fans are constantly gushing over Sweeney's talents and looks. But just because the actor is experiencing increased levels of fame and success doesn't mean that she doesn't grapple with everyday human experiences like issues with her self-esteem. In a recent interview with Yahoo Life, Sweeney got candid about how she approaches self-confidence.
Sydney Sweeney reveals her approach to self-confidence
"I think it's the same as self-care, it's a daily process," Sweeney shared about her journey to self-confidence. "Some days I will feel great and some days I don't want to get out of bed and I think that it's OK if you feel both ways. It's definitely hard because I know I'm a role model and I want to show that I am confident and I'm also a real person. And sometimes I'm not happy with myself or something just doesn't feel right. I think it's important for everyone to know that everyone's a real person and everyone has feelings and it's OK if you don't feel confident one day, but just know that you're beautiful, no matter what."
Being honest about her ups and downs is something that's very important to the Sharp Objects star. As someone who grew up navigating the entertainment industry, Sweeney often felt self-conscious about her looks as a young teen. She often wished there was someone for her to view as a role model who was both confident and honest about how their experiences and thus she does her best to be the person she needed as a young person.
The 'Euphoria' star strives to be a role model
"I want to make sure that I am what I wish I had to look up to when I was little," Sweeney shared. "That's something that I've always kept in my mind. If I was myself at 13 or 16 or however old, would I be what I wish I had? So that's kind of how I approach different things like social media. I mean, it's an up and down journey."
We're sure that young teens and adults alike can appreciate Sweeney's approach to self-confidence. We imagine it's refreshing to see a celebrity be honest about the fact that they don't always feel their best. It'll be interesting to see how Sweeney's approach continues to evolve as she gets older and achieves more success. Given the number of roles she's booked in the past year, she certainly does seem to be one to watch in the entertainment idustry.