Sydney Sweeney Wasn't Actually Trending on Twitter for Being Called 'Ugly'
Living a life in the spotlight isn't always the easiest for celebrities. People on social media have a penchant for attacking celebrities online with absolutely no regard for the person's feelings. Unfortunately, Sydney Sweeney was the subject of some internet hate over the weekend, and it left the actor in tears.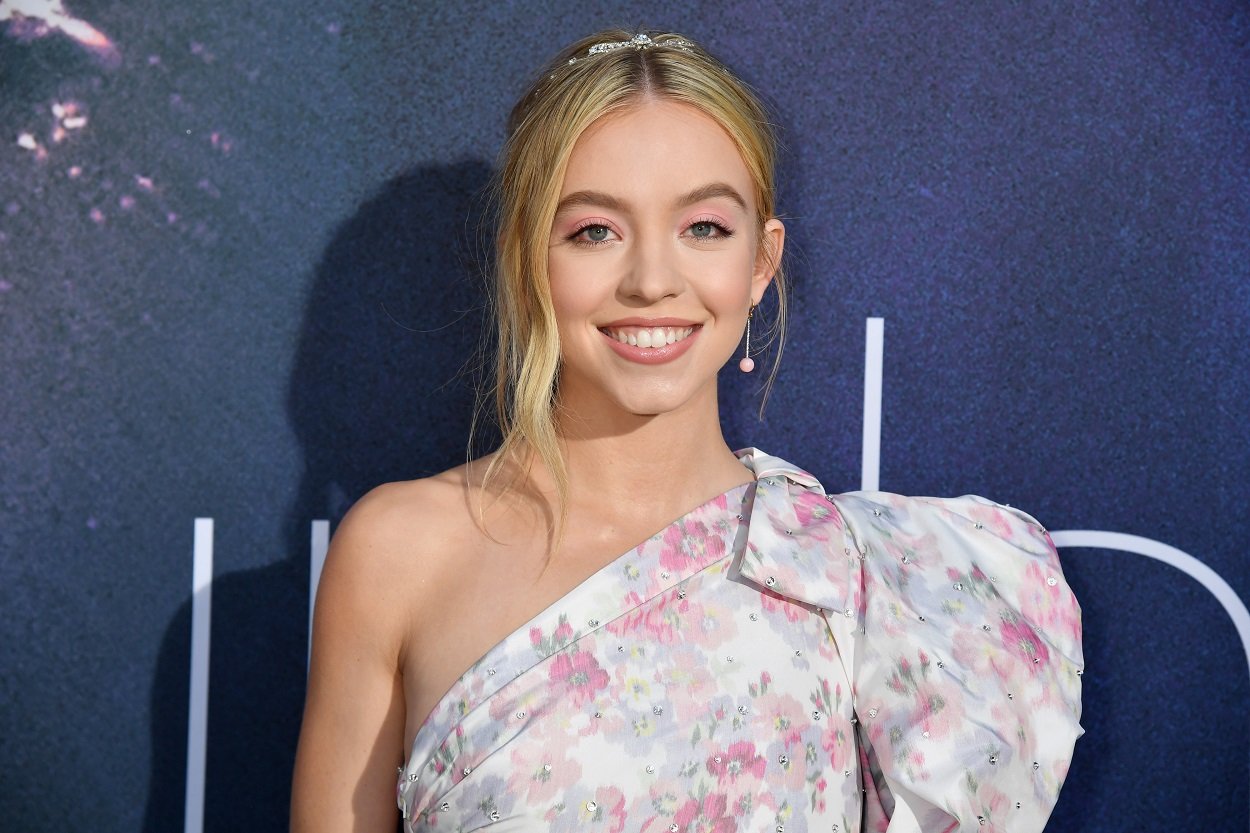 While Sweeney is best known for portraying Cassie Howard on the hit HBO show, Euphoria, she has really built up an impressive resume over the last few years. Starring in shows such as Sharp Objects, Everything Sucks!, and The Handmaid's Tale, and films such as Nocturne and Once Upon a Time…In Hollywood, Sweeney is quickly becoming a coveted actor. Furthermore, the Washington native has started her own production company to have even more control over the stories she brings to life. Her first project, The Player's Table, co-stars her good friend Halsey and will premiere on HBO Max.
Sydney Sweeney was crying on Instagram after reading some negative tweets
Unfortunately, the more success Sweeney accrues, the more criticism she receives. On May 8, 2021, Sweeney was the subject of some pretty awful comments on Twitter that deeply upset her. A tweet claimed that Sweeney was "ugly" and went on to body shame her. After the Euphoria actor saw the hate, she briefly hopped on Instagram live to address it.
"Apparently I am trending on Twitter right now for being ugly," Sweeney said tearfully. "I think it's really important for people to see how words actually affect people. I know everyone says, 'You can't read things,' and 'you shouldn't read things,' but like, I'm a fuc*ing person! I'm just sitting here with my dog Tank watching HGTV wearing my Snuggie. People need to be nicer on social media because this is really fu*ked up."
The 'Euphoria' actor has struggled with self-confidence in the past
Sweeney has already confessed that she has struggled with self-confidence in the past and was a bit insecure about her looks when she was younger. In an interview with Backstage, she reflected on the advice she'd give her younger self and she stressed that having more confidence was of the utmost importance.
"Be more confident in who you are," Sweeney declared. "Confidence is something I wish I'd had when I was younger with my self-image and my body. I wasn't that 13-year-old skinny little girl. I had some meat on my bones, and I felt very self-conscious next to other girls."
Sweeney wasn't actually trending on Twitter for being called 'ugly'
We can definitely understand why Sweeney was upset by the negative comments that she saw on Twitter. However, she was wrong about one thing. Though she was called "ugly" by a few users, that wasn't the reason that the actor was trending. Instead, she was trending because so many people were outraged by the negative comments made about her and took to Twitter to defend her.
"Appreciation post for the beautiful woman that is Sydney Sweeney," one Twitter user wrote, sharing photos of the actor. "From personality to talent to beauty she's truly wonderful and perfect and doesn't deserve any slander whatsoever. fu*k u losers for disrespecting her."
Other people on Twitter threatened to fight the scant few people who deigned to call the actor ugly. Fans were defending and supporting Sweeney before and after she went live on Instagram. Of course, that doesn't take away from the pain that the negative tweets caused the actor but hopefully she realizes that she has far more supporters than she does naysayers.