Sydney Sweeney's Dream Role May Surprise Even Her Most Loyal Fans
Sydney Sweeney continues to surprise her fans within her many acting roles and outside of them. From her blackbelt in MMA to rebuilding vintage cars, to starting her own production company, the actor has her fingers in plenty of pies. As a child, Sweeney's parents encouraged her to fall in love with as many things as possible. The actor has certainly taken that advice to heart and she continues to explore her many passions into adulthood, much to the surprise and delight of her millions of fans.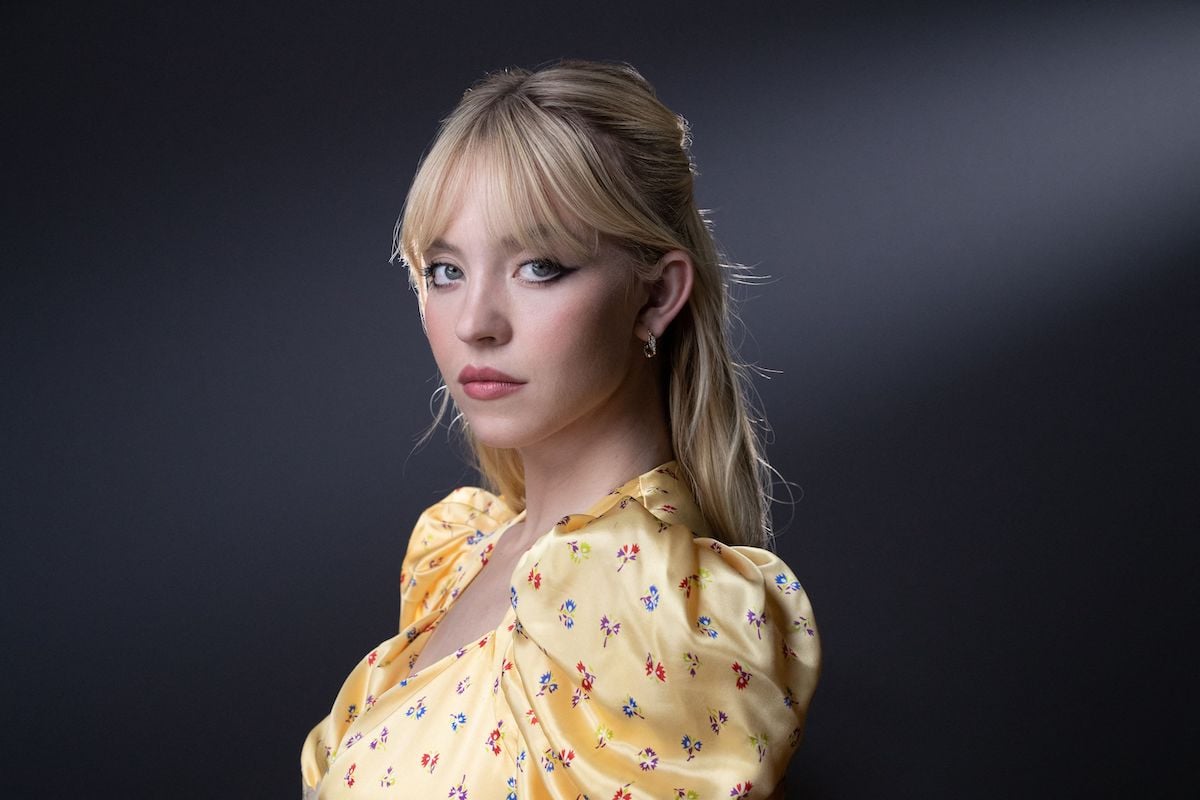 Sydney Sweeney knew she wanted to be an actor at a young age
Though Sweeney has many interests, her love of acting started at a very young age. Growing up in Spokane, Washington fostered the actor's vivid imagination. She was always dreaming up something in her head and when she learned that playing make-believe could be a professional career, she was hooked. In an interview with Emmys, Sweeney explained when she discovered that acting was her passion.
"I just, I always knew that I wanted to play in as many imaginary worlds and characters as possible," Sweeney admitted. "I had fun, imaginary friends that I would play with and things I would create. And once I realized movies and TV shows were basically imaginary worlds brought to life and that could be a job, I was like, 'Oh my god, I want to do this.' I would always put on little performances for my parents and grandparents. And I think that's how it all began."
RELATED: Sydney Sweeney Says 'Euphoria' Changed Her in 1 Understandable Way
Sweeney's penchant for playing as many roles as possible explains her impressive, yet eclectic, resume. She's explored quite a few genres in the past few years alone. From comedy-drama's like The White Lotus to erotic thrillers like The Voyeurs, the 24-year-old seems down to do it all. But what else is on Sweeney's bucket list? What's a dream role that she'd love to play? The actor's answer may surprise fans.
The 'Euphoria' actor reveals her dream role
"I love Helena Bonham Carter and all of the characters that she plays," Sweeney shared. "I don't think anyone would look at me and expect that I would want to play characters like that or be able to play characters like that. But that is a dream of mine, to just play really cool, insane characters like [Mrs. Lovett in] Sweeney Todd."
RELATED: 'Euphoria': Sydney Sweeney Knows Y'all Hate Cassie
Sweeney certainly showed that she has a flair for the dramatic in Euphoria Season 2. Her character, Cassie, experienced some over-the-top moments. Certainly, it would be interesting to see how Sweeney approached extreme characters like Bellatrix Lestrange or the Red Queen.
Sweeney wants to do more comedy after her role in 'The White Lotus'
Though "insane characters" a la Bonham Carter may be at the top of Sweeney's list, she's also looking to do more straight comedy. The White Lotus was actually the actor's first foray into comedy and she truly enjoyed it. The sports enthusiast has shared that working alongside people like Molly Shannon and Jennifer Coolidge was a type of comedy boot camp for her. She mentioned she'd love to do more of it in the future.
"I really enjoyed finding the comedy with Olivia," Sweeney shared of her character in The White Lotus. "And I think I was able to kind of bring a little bit to Cassie as well. So I would love to do some more projects that dive into the more comedic side of my acting."
RELATED: 'Euphoria': Alexa Demie Broke Sydney Sweeney's Toe During That Fight