Sydney Sweeney's Intense Acting Process Stresses Even Her Out
It may seem like Sydney Sweeney came out of nowhere, but the talented performer has been acting for over a decade. It certainly feels like Sweeney is hitting her stride. In the past year alone, she delivered a one-two punch with both The White Lotus and Euphoria Season 2. Her performances in the popular shows have helped her become more recognizable and bookable. But the actor-producer has zero plans to rest on her laurels now that she's found success.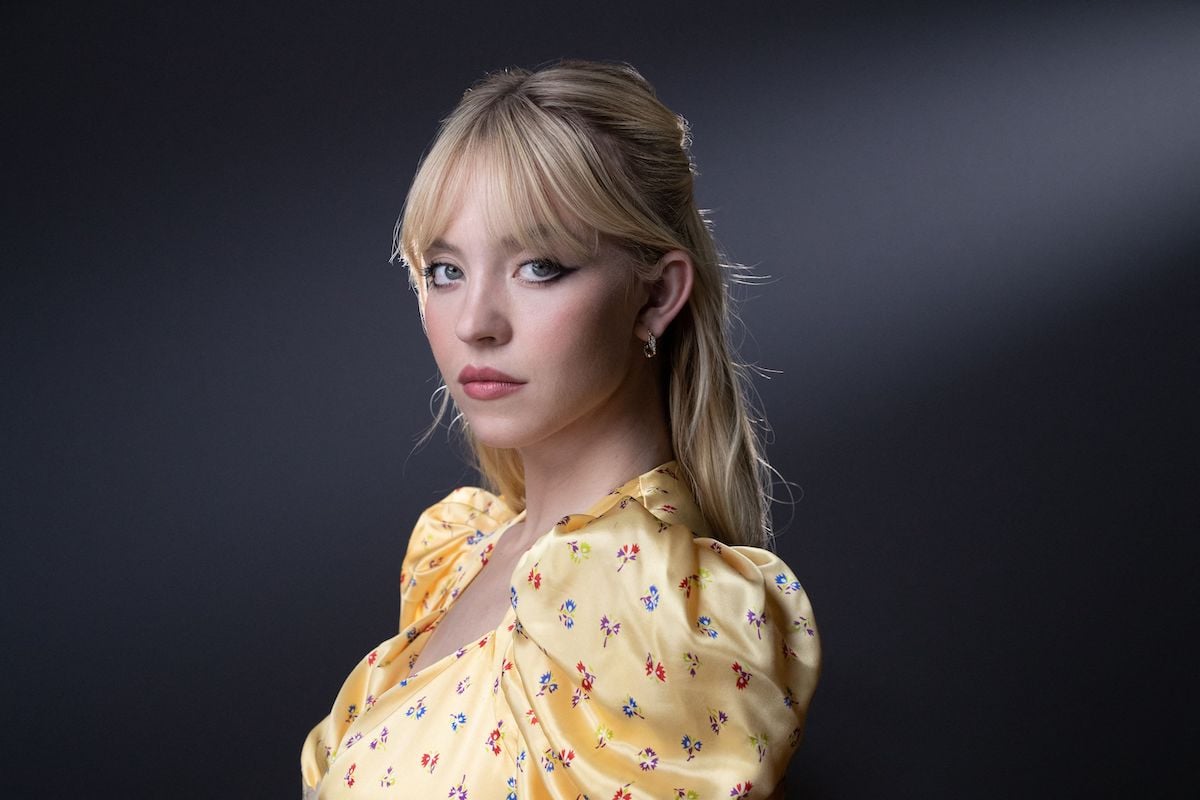 Sydney Sweeney creates distinct characters for all of her TV shows and movies
Sweeney has received quite a bit of praise for the intricate characters that she's able to create. In fact, sometimes newer fans have trouble recognizing that they've seen her in other projects. For example, many fans of Euphoria are still discovering that Sweeney was the one who portrayed Eden in The Handmaid's Tale. Even Mike White (who wrote and directed The White Lotus) didn't initially recognize Sweeney in her audition despite having seen Euphoria.
RELATED: 'The Handmaid's Tale': Sydney Sweeney on 'The Hardest Thing' About Eden's Bedroom Scene
But it's not happenstance that Sweeney is able to create such contrasting characters. Not only does she strategically choose roles that are different from one another, but she also puts in a ton of work to build full characters. The actor has a unique acting process that takes a painstaking amount of work and detail. In an interview with The Hollywood Reporter, Sweeney explained how she prepares for her roles. It involves creating a bible for each character.
The Marvel star builds a bible for every character she plays
"Basically, it's my character's entire life in a book, and I fill in all the gaps that maybe aren't in the scripts," Sweeney shared. "I create an entire world for her so that I know how something is going to trigger her because of a moment that happened in her life. We all are who we are because of our memories and moments that have happened throughout our lifetimes. I'm able to organically react however that person would because there is a life behind it. I do that for every single character."
RELATED: Sydney Sweeney Reflects on 'S***** Projects' She Did Before Age 18
Sweeney has shared that creating books for her characters has always been part of her acting process. However, they've gotten more fleshed out and detailed over the years. When she was filming Everything Sucks! and Sharp Objects simultaneously, the books really helped her to keep her characters, Emaline and Alice, distinct from one another. Of course, building entire books isn't an easy feat, especially given how much Sweeney works. But she admits that it's worth it, even if it's stressful.
Sweeney admits that her tedious acting process can be stressful at times
"I am an arts-and-crafts kind of person — Michaels is my heaven," Sweeney revealed. "When I was auditioning, I would not understand all these acting coaches wanting to rehearse a certain way and not build a person. I always felt like it wasn't natural and organic, so I just started doing my own thing. It's so much work. I stress myself out, and half the time my mom's like, 'You're doing it to yourself,' and I'm like, 'But it's the craft!'"
How long does Sweeney take to create her character books?
So how long do these books take for Sweeney to create? The Players Table producer shares that it always varies. Shortly after she books a role, she takes a trip to Michaels to get all the supplies she needs. Then she works steadily on it until filming begins. However, she did have quite a bit of time to build her most famous character's book.
"However long I have!" Sweeney shared about how long her books take to create. "For Cassie, because we had to wait to find out whether we were picked up in season one and then we had such a long gap between season one and season two, I had an immense amount of time to be able to work on it."
RELATED: Sydney Sweeney on What It's Really Like to Work With Pete Davidson