'Rocky IV' Writer/Director Sylvester Stallone Explains Why He Changed His Mind About Paulie's Robot
Sylvester Stallone shocked fans when he said he's cutting Paulie's robot out of his 'Rocky IV' director's cut. He offered this explanation.
On Aug. 30, Sylvester Stallone announced on his Instagram account he would release a director's cut of Rocky IV. The third Rocky sequel opened Nov. 27, 1985, so Stallone promised to release the new cut in time for the 35th anniversary. That gives him three months! Stallone's post already got over 4000 comments in 24 hours, but one proposed change disappointed fans. 
[Spoiler alert: This article contains spoilers for Rocky IV.]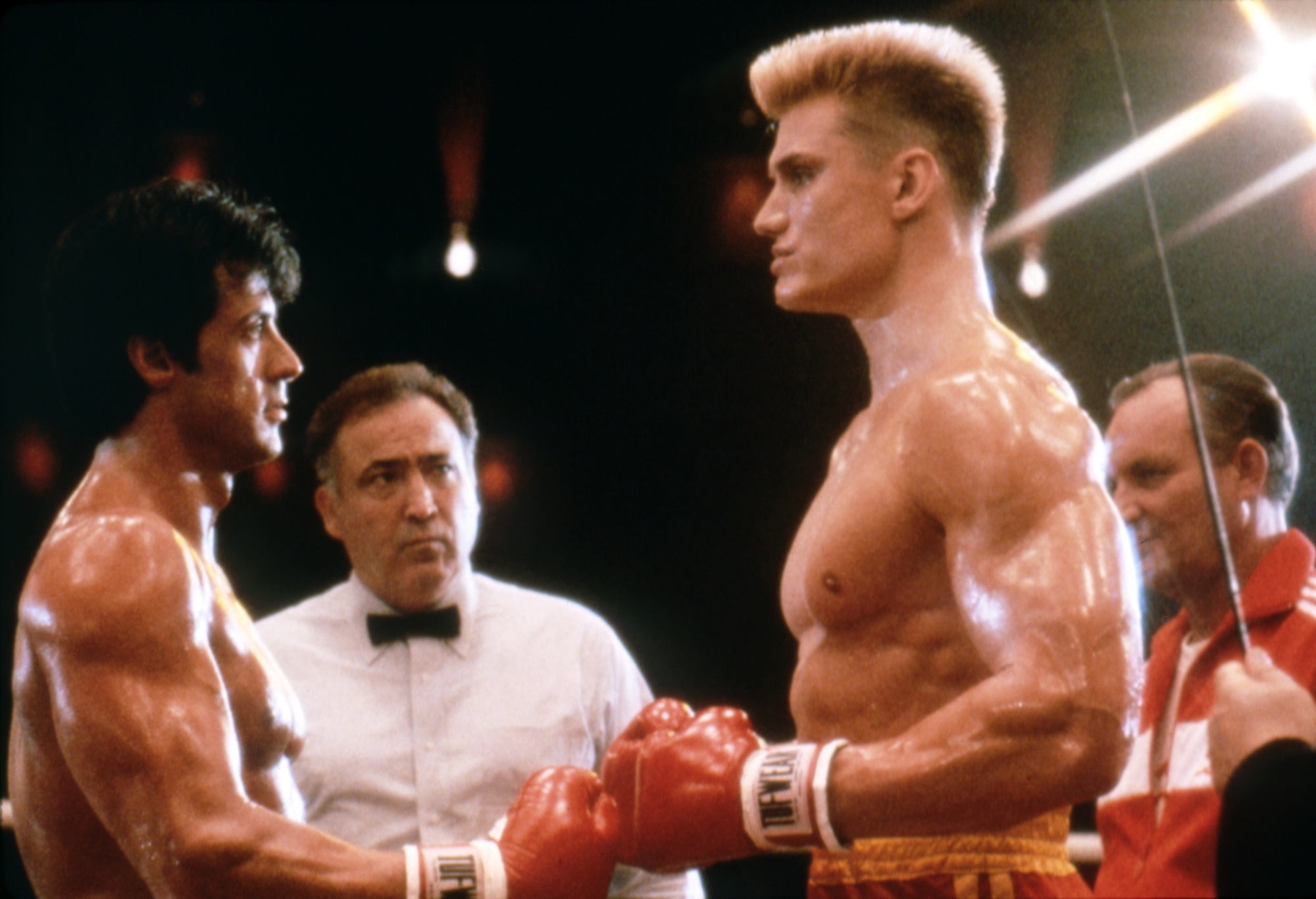 Stallone wrote every Rocky movie and directed II, III, IV and Rocky Balboa. Many fans asked for more scenes of Paulie (Burt Young) and his new robot toy. Paulie and the robot seemed to have a romance in the 1985 sequel, but Stallone replied that he was taking the robot out of the movie entirely. Perhaps that leaves more room for more new material, but Stallone did explain why he's changed his mind about the robot.
Sylvester Stallone's director's cut will give 'Rocky IV' a different tone
The Rocky movies evolved through the '80s. 1979's Rocky II largely followed in the tradition of the Oscar winning 1976 original. However, 1982's Rocky III became a bigger spectacle. Rocky (Stallone) fought both Hulk Hogan and Mr. T. The soundtrack became overtaken by '80s power chords, and Survivor's "Eye of the Tiger" all but replaced "Gonna Fly Now" as Rocky's theme song. "Tiger" is in Rocky IV but "Gonna Fly Now" is not!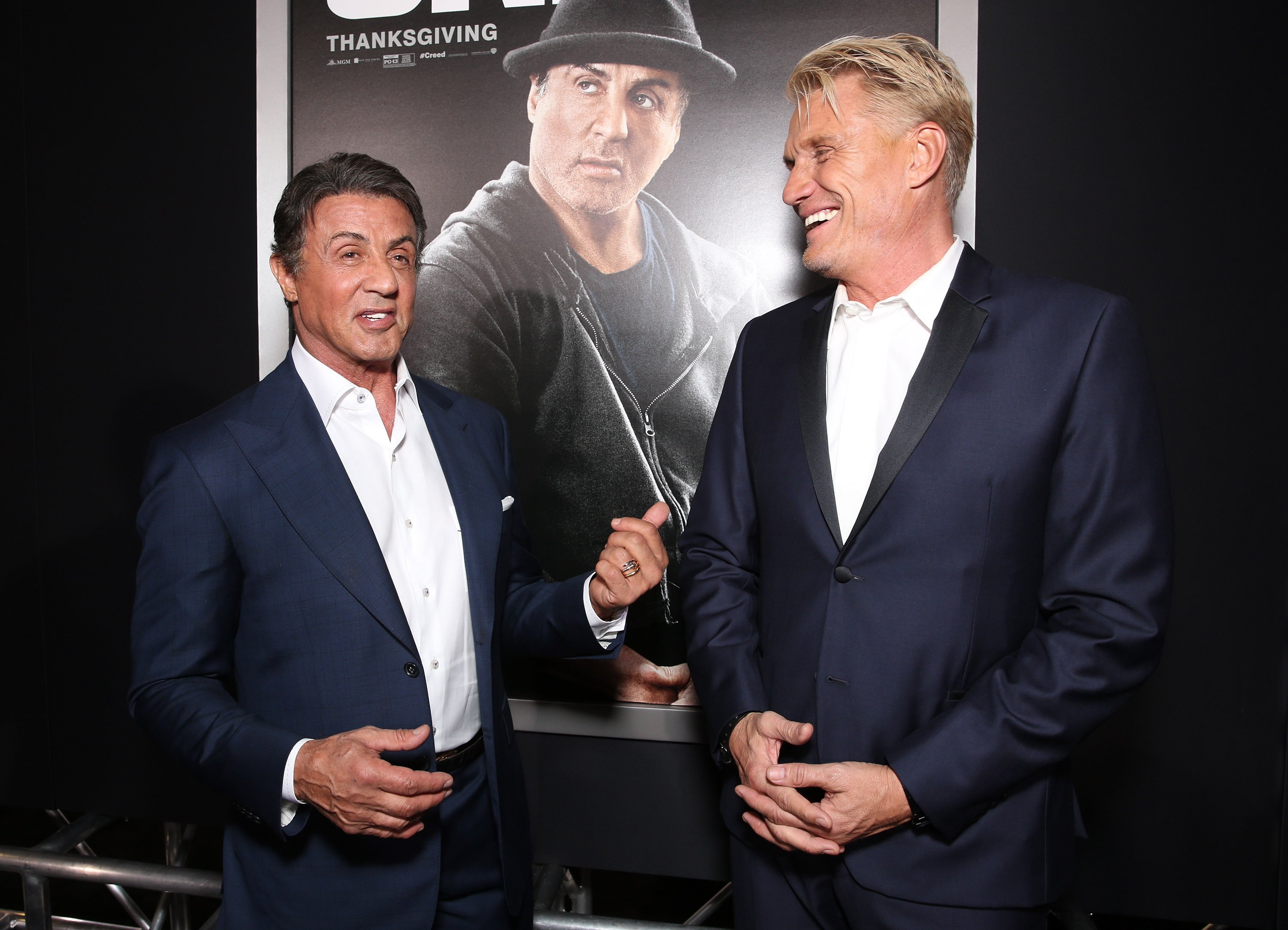 By 1985's Rocky IV, Rocky had transformed into Rambo of the boxing ring. At the height of Cold War fears, Stallone introduced Ivan Drago, Russian's chemically and technologically engineered boxer invading the American sport. Drago actually killed Apollo Creed (Carl Weathers) in an exhibition match, so Rocky flew to Russia to train, fight Drago and win over the Russin people. 
At less than 90 minutes of footage (when you take out credits and footage from previous movies), Rocky IV resembles more of an MTV music video than a Rocky movie. And it's a great one. The soundtrack slaps and children of the '80s swear by Rocky's Russian cabin workout. However, Stallone suggests his new cut will be more in line with the Rocky movies that came before and after. 
"This one will be more soulful and the fights more impactful," Stallone wrote.
In a movie where one fight already ends in death and the other is such an extended pounding it caused Rocky brain damage in the next sequel, Stallone promises to make them even more impactful!
Ivan Drago can be even tougher in 'Rocky IV' director's cut 
Earlier in the summer, Stallone shared some Rocky IV outtakes that he may put back in his director's cut. They include some new lines from Drago. His minimal English dialogue in the film ensured that whatever he said would be quotable. Other filmmakers still try to get Lundgren to say "I must break you" in their movies and TV shows.
Stallone has takes of Drago saying "I cannot be defeated" which the writer/director now seems to think is a good line. The scene in which he says it is a press conference that shows Rocky considering his opponent very seriously. 
Sylvester Stallone regrets the robot
Stallone always had a way of capturing the zeitgeist in his movies. 1985's Rambo: First Blood Part II dealt with Rambo's return to Vietnam, to rescue POWs left behind, a rumor that was circulating at the time. The Rocky movies especially were autobiographical and paralleled Stallone's own celebrity. So when he was most wealthy and popular in 1985, of course the Balboas owned a robot in Rocky IV. 2020 Stallone thinks differently.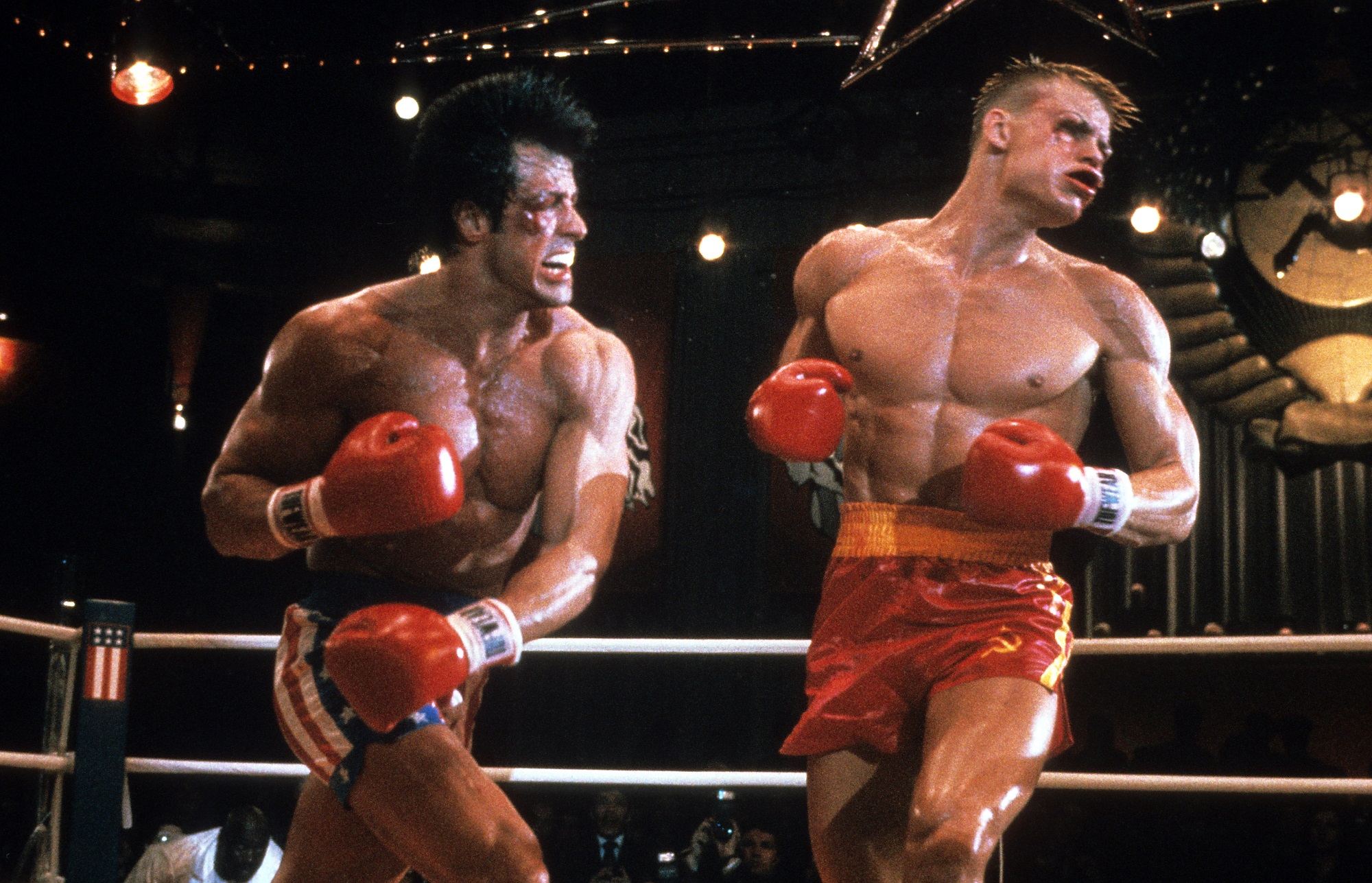 "In retrospect, the robot was not even in the original screenplay," Stallone wrote. "It was an afterthought that I felt jeopardize[d] the seriousness of the movie for the sake of a littel shock value. It will not be in the new cut."