Sylvester Stallone Filmed 'Rocky' in Only 28 Days
Sylvester Stallone created one of the most iconic films of the 70's when he wrote and starred in 'Rocky'. However, despite the massive success of the franchise in hindsight, the film's studio didn't want to support Stallone starring in it. Because of this, they only gave him a month to make it.
Sylester Stallone kicked down the doors to Hollywood when he wrote and starred in Rocky, one of America's most iconic films. The inspirational movie went on to become an extremely successful franchise, but believe it or not, Stallone had very little help developing it. 
United Artists, the studio that decided to produce Rocky, didn't think the movie would be successful starring Stallone, and ended up giving him under a month to film it. 
Sylvester Stallone said the studio didn't want him starring in 'Rocky'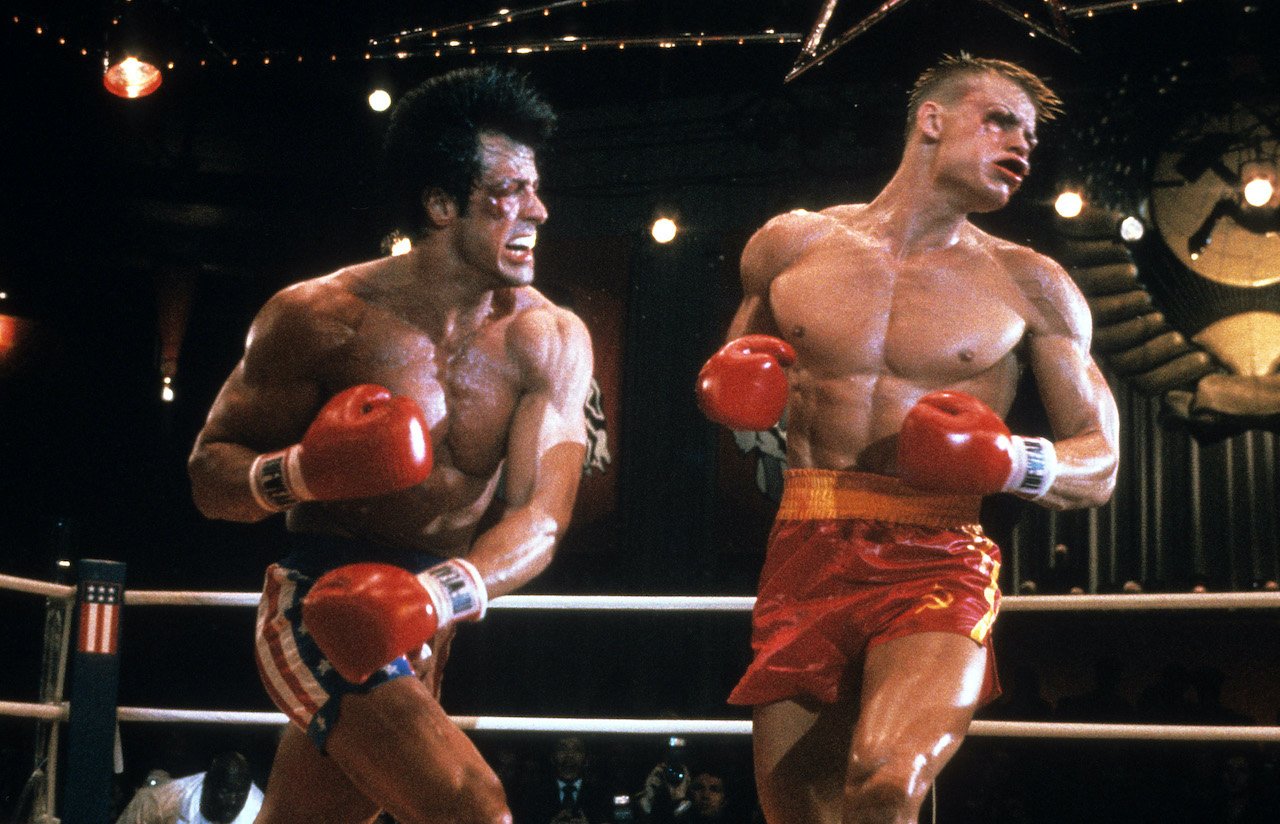 When Stallone first wrote the script for Rocky, he had intentions of starring in the movie as the lead character. Unfortunately, because he was a relatively unknown actor, the studio felt like the risk was too big and only offered to buy the rights to the script for $316,000, which would be $1,585,930 today, according to Saving.org. 
However, despite the generous offer, Stallone refused to allow anyone else to star in the movie but him. He gave the studio an ultimatum, and they eventually allowed him to put himself in the movie as its lead character. Unfortunately, they didn't provide much backing for Stallone.
Sylvester Stallone shot 'Rocky' in less than a month
Because the studio didn't believe Rocky would be a success without a big star leading it, they put strict limitations on Stallone's production resources. Their finalized deal with Stallone gave them the right to fire him at any time within 14 days if he proved to be problematic on set, reduced the film's budget to $900,000, and gave him less than a month to shoot it. 
Regardless of all of the setbacks, Stallone was able to shoot the film in just 28 days, a massive feat that impressed everyone. Looking back, Stallone isn't sure how he was able to pull it off. 
"Why can't I do that every time? What happened?" Stallone told Howard Stern in 2005 while laughing.
He wrote the movie in 3 days
As crazy as it sounds that Rocky was filmed in such a quick manner, what's even more unbelievable is the fact that Stallone wrote the movie's script in only three days. 
"It sounds pretentious, but it took three days—of which 90 percent was terrible," Stallone said. "But the idea was there. That was it. And then after that, it took maybe 25 rewrites. You have to keep going, like, one day you'll say, 'Can we make the Black guy Jamaican? Can we make this guy—so you have to—[imitates Jamaican patois]—you have to change the dialogue. 
Sylvester Stallone says he struggles to work as efficiently now
Even though Stallone managed to show some incredible finesse by completing Rocky so fast, he doesn't think he'd be able to produce another work in the same fashion. Later in the interview, he acknowledged that it becomes harder for filmmakers and talent to remain scrappy after achieving success. 
"It's great when you're working out there and you change in the back of a pickup truck, there's a certain kind of energy about it, and you don't become so caught up in my right angle, my makeup, this and that," Stallone said. "And things happen that are so visceral … As we become more pampered, more spoiled, more reserved, we take a little longer getting to the set, this and that. And you know what? You lose your edge. There's no doubt about it. Everyone's best work, usually, is in the first five years."
Rocky went on to become a wildly successful franchise, spawning a slew of sequels. Today, the franchise lives on with Michael B. Jordan and the Creed film series. Creed 3 is set to release in late 2022.