Sylvester Stallone Reveals He's Returning for 'Guardians of the Galaxy 3' with a Behind-the-Scenes 'Face Duplication' Video
Guardians of the Galaxy fans haven't seen the last of Stakar Ogord. Sylvester Stallone has taken to social media to confirm that he will reprise his role in the upcoming Guardians of the Galaxy Vol. 3, which just began filming. Most of the information regarding Stallone's character in relation to the threequel has been kept under wraps, but the actor offered a brief behind-the-scenes look at the project. Here's what Stallone has shared so far.
[Spoiler alert: The following story contains minor spoilers for Guardians of the Galaxy 2.]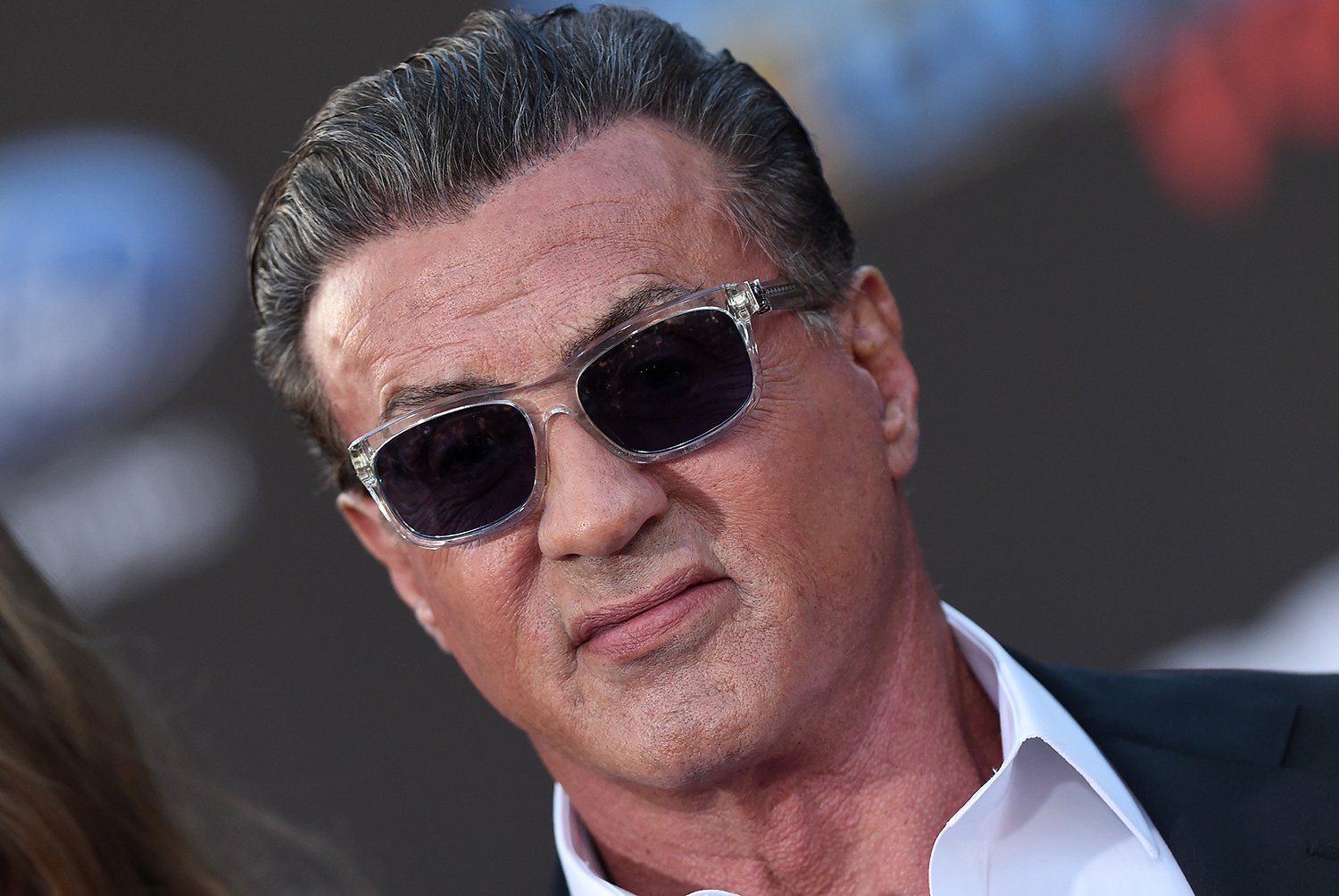 Who does Sylvester Stallone play in 'Guardians of the Galaxy'?
Stallone first joined the Guardians of the Galaxy series in 2017's Guardians of the Galaxy Vol. 2. He portrayed Stakar Ogord, the leader of a group of space pirates called the Ravagers. In one of the post-credit scenes, Stakar reunited with some exiled Ravagers to set off on a new adventure.
The second film didn't reveal too much about Stakar, but hopefully, he'll play a bigger role in Guardians of the Galaxy 3. At the time of this writing, Stakar's storyline in the film is unknown. It's also unclear if other Ravagers will appear beside him. However, we do know the film's other stars, including Chris Pratt, Dave Bautista, Will Poulter, Sean Gunn, Vin Diesel, and more.
Sylvester Stallone confirmed his 'Guardians of the Galaxy 3' role on social media
Stallone has already jumped into filming for the third installment. On Friday, he took to Instagram to share some behind-the-scenes videos, offering a look at a film technique called "face duplication." The actor revealed that the filmmakers use special equipment to capture "every expression you could possibly have that can be duplicated when you're not around."
Stallone didn't give a specific look at Guardians of the Galaxy 3, but he did confirm that this happened on the set of the film.
As Collider reported, a few days later, Stallone followed up his videos with another, more Guardians-themed post. He shared a photo of himself sporting his blue Stakar costume, complete with a Ravagers patch on the shoulder. However, Stallone took the picture down after a few hours.
When does 'Guardians of the Galaxy 3' release?
Guardians of the Galaxy 3 is still very early in production, so fans might not see any closer looks for a while. As seen above, director James Gunn announced the first day of filming on Nov. 8 alongside a Polaroid photo of the cast.
Right now, Guardians of the Galaxy 3 has a release date of May 23, 2023. Stay tuned to Showbiz Cheat Sheet for updates on the film, including trailer announcements, cast reveals, and more.
RELATED: 'Guardians of the Galaxy Holiday Special' Will Contain Critical Information Heading Into 'Vol. 3,' Says James Gunn