Sylvester Stallone Loved Working With Dolly Parton in 'Rhinestone' but the Film 'Shattered My Internal Corn Meter Into Smithereens'
Rocky icon Sylvester Stallone took on a role against type when he starred alongside Dolly Parton in the 1984 film Rhinestone. Though Parton and Stallone formed a solid friendship both onscreen and off, the Rambo star revealed that the storyline changed a bit after a famous director was replaced.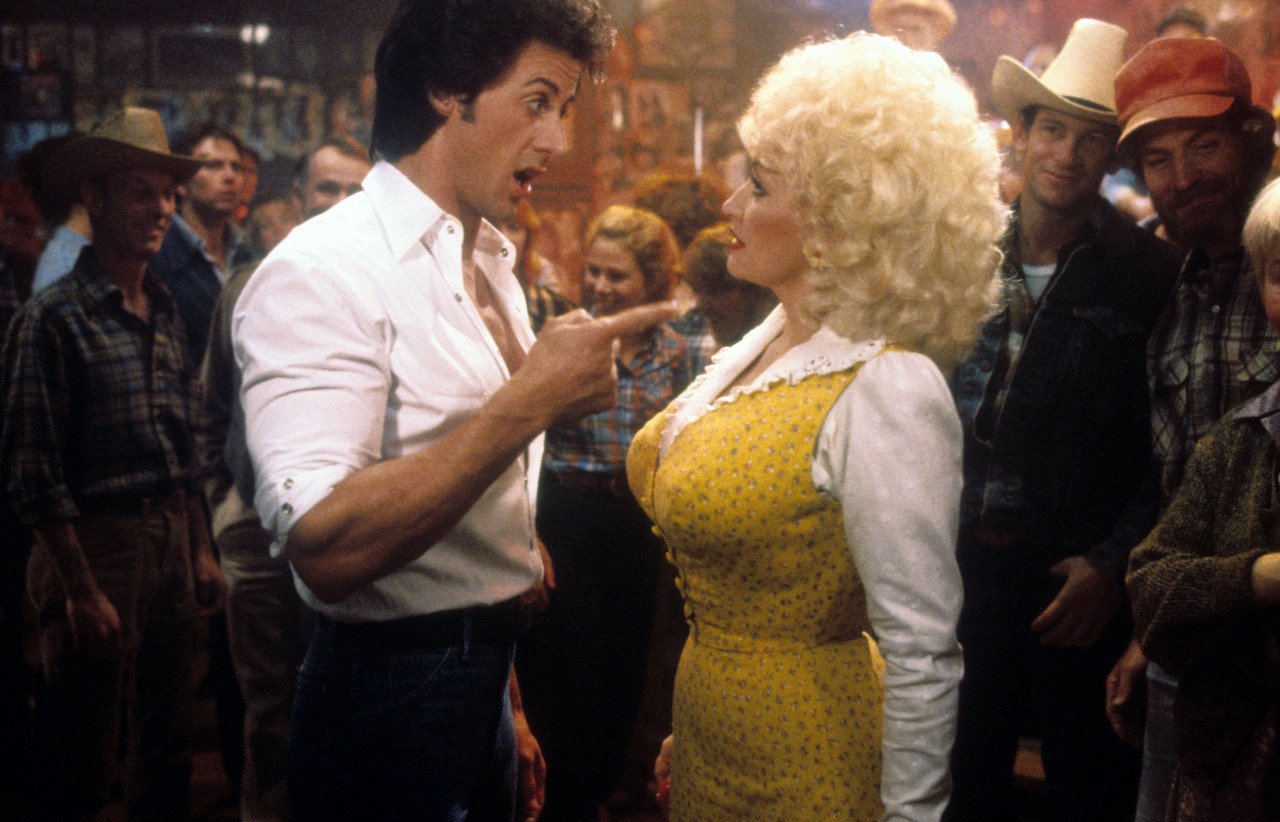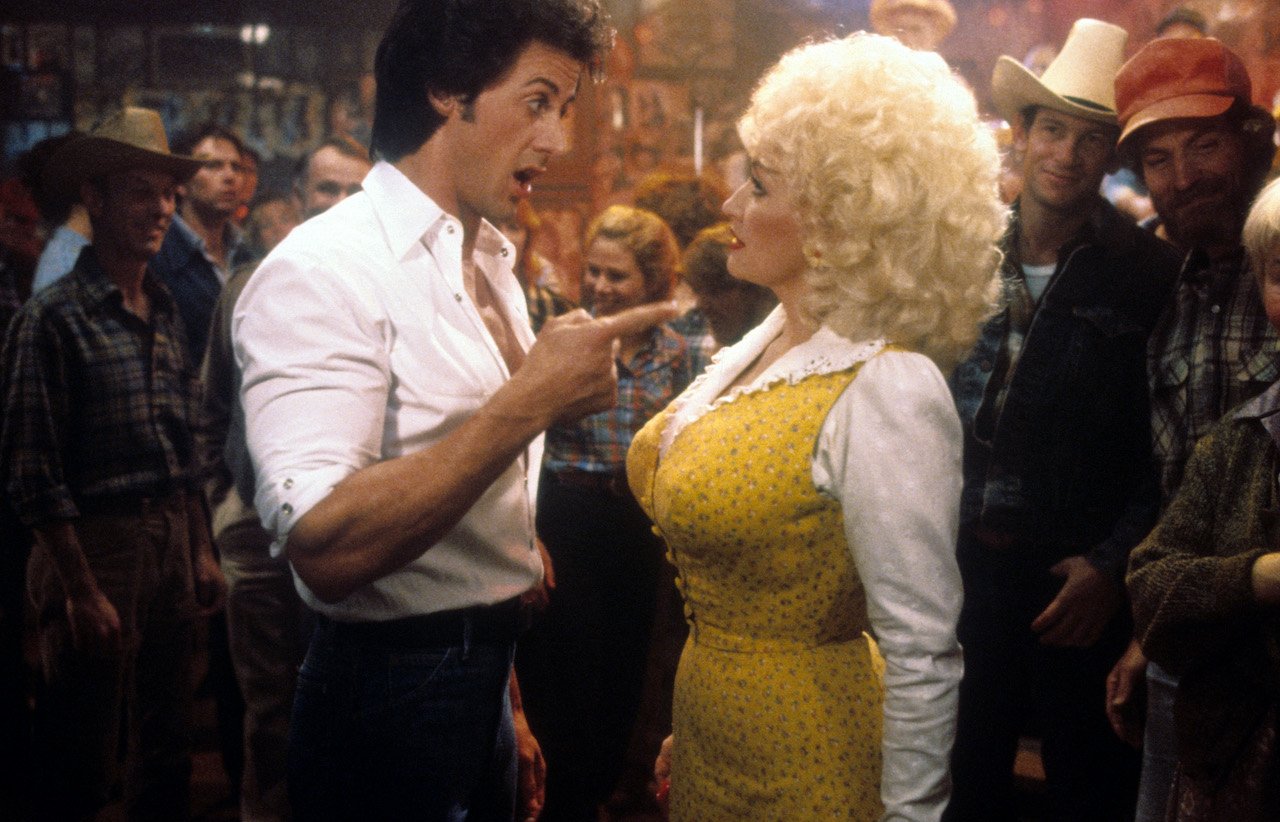 Sylvester Stallone and Dolly Parton expressed mutual admiration for each other
In Rhinestone, Stallone played a rough-around-the-edges NYC cab driver named Nick who gets recruited by Jake Farris (Parton), a country star who wants to mentor him into becoming a singer. Parton and Stallone instantly hit it off. The Jolene singer immediately noticed Stallone's impressive sense of humor.
"When I met him, I loved him instantly," Parton said in 1984, according to Smooth Radio. "I think we just struck up a wonderful lasting friendship. I loved his energy and his personality. … He had me laughing, I couldn't even do my scenes. … He absolutely tickles me to death. He's a crazy person."
The feeling was clearly mutual, with The Expendables star commenting on how enjoyable it was working with Parton.
"I'll never forget, the first time I came in the door she was dressed all in black and had a meat cleaver," Stallone recalled of his co-star, then noted the film's comedic tone. "If you look around, there is so much absurdity, there's so much fun, that we try to pull it out."
RELATED: Dolly Parton Reveals the Unlikely Items She Used for Makeup When She Was Younger
'Rhinestone' had a change in directors
Despite the chemistry between Parton and Stallone, the film was a failure at the box office. Stallone later explained how some unexpected changes in production and directors had a negative impact on the movie.
"I must tell everyone right now that originally the director was suppose to be Mike Nichols, that was the intention," Stallone told Ain't It Cool News in 2006. "And it was suppose to be shot in New York, down and dirty with Dolly and I with gutsy mannerisms performed like two antagonists brought together by fate."
Stallone had hoped for more edgy music to be included in the film and even reached out to a popular rock band at the time to incorporate some of their songs. When that idea was passed on and Stallone's character went towards a more cornball persona, the Creed star felt the film's storyline headed south.
"I wanted the music at that time to be written by people who would give it sort of a bizarre edge," he remarked. "Believe it or not, I contacted Whitesnake's management and they were ready to write some very interesting songs alongside Dolly's. But, I was asked to come down to Fox and out steps the director, Bob Clark. Bob is a nice guy, but the film went in a direction that literally shattered my internal corn meter into smithereens. I would have done many things differently."
'9 to 5' star called Sylvester Stallone 'a great inspiration'
Though the film wasn't a commercial success, a solid friendship was formed between the two co-stars. Parton revealed she had been dealing with some medical issues during the filming or Rhinestone and found support in Stallone to get on a path of wellness.
"I was coming out of a big gloom at the time, and I had some health problems and was feeling not so good," Parton wrote in her book "Storyteller". "But [Stallone] was so health-conscious, crazy, and funny. It was good for me."
Speaking with Interview Magazine, Parton shared how her co-star was a positive influence and a joy to have as a friend and colleague.
RELATED: Why Dolly Parton Sometimes 'Couldn't Even Do My Scenes' With Sylvester Stallone in 'Rhinestone'
"I think he's beautiful," she raved. "I'd never seen him in person before I started on Rhinestone. I was surprised when I first saw him because I thought he would be gigantic. When I had my surgery I decided I had to get myself in better shape, eat better. … He's a great inspiration to be around. He was more than happy to help me. I loved working with him, he's a great person."
Years later, Stallone once again praised the Grammy winner, saying, "The most fun I ever had on a movie was with Dolly Parton on Rhinestone."