Sylvester Stallone Once Revealed That the 'Rocky' Producers Had To Mortgage Their Own Homes To Finance Iconic Film
Sylvester Stallone didn't have much support from the studio when he started developing 'Rocky'. Even though he'd written the movie, the studio didn't want him to play the lead role and offered very little money to get it made.
Sylvester Stallone has been a legend in the entertainment industry for many years. The Hollywood titan is loved for his work in the Rambo film franchise, but he's arguably most well known for his role as Rocky Balboa from the Rocky film series. 
Even though Rocky has grown to become one of the most successful film franchises of all time, Hollywood executives weren't sold on making the film with Stallone as its star. He and his producers struggled to raise money for the movie after he refused to sell the rights to the script, forcing them to mortgage their homes for the capital. 
The 'Rocky' producers had to mortgage their homes to raise money for 'Rocky'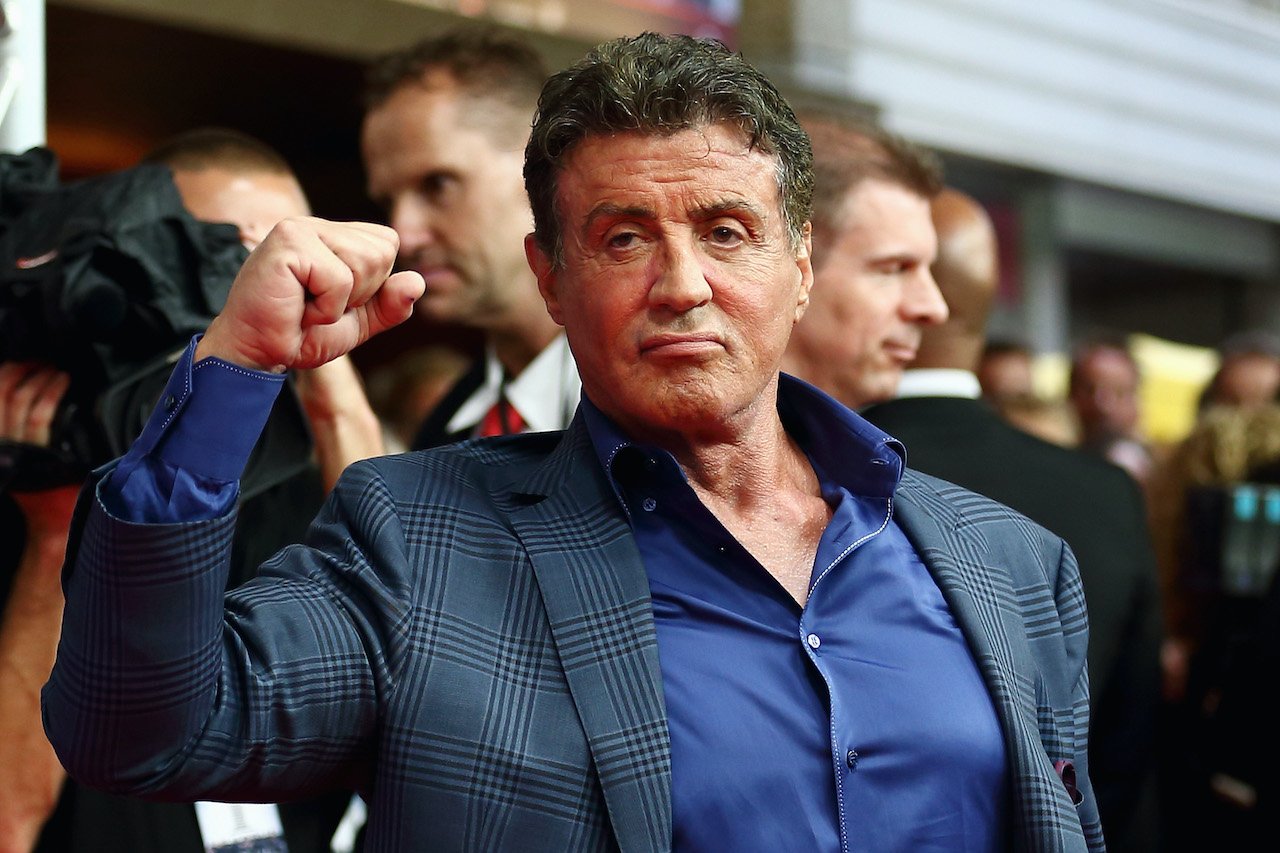 Stallone talked about the bold decision during a resurfaced 2005 interview with Howard Stern. 
"The producers there went against the system and had to mortgage their own houses—mortgage their houses to get the money up and get the studio behind in the bond, the guarantee," Stallone said. "Try that today. Good luck."   
The studio didn't want Sylvester Stallone to star in 'Rocky'
Rocky's producers were put in a tough spot after Stallone, who wrote the movie's script, refused to sell the rights to the movie for a hefty sum. He wanted to star in the movie himself, but because he was virtually unknown as an actor the studio had a few other names in mind.
"They wanted to put Ryan O'Neal, Jimmy Caan, they wanted to put Nick Nolte," Stallone said. 
Stallone was offered $316,000 for the rights to the Rocky script, which was a hefty sum back in 1975. Adjusted for inflation, Stallone would've been paid $1,585,930 for the Rocky script in 2021, according to Saving.org.
As one might assume, everyone thought Stallone was insane for turning down the money at the time. 
"Including my agents," Stallone said. "They said, 'Are you crazy? This is ridiculous money.' $316,000 by standards back then … I really mastered the method of living on nothing, of eating basically cobwebs, and it's ok. I know in my mind, if I sell it now and it becomes good, I will kill myself. There's no question." 
He had extremely limited resources to make the movie 
After realizing that Stallone wasn't going to budge on starring in his movie, the studio gave in and allowed Stallone to star in Rocky. "They finally broke it down and said, 'We can do this film,'" Stallone said. 
However, there was a huge caveat. Stallone could be fired at any time within the first 14 days if he caused problems. The studio also required he reduce the film's budget to $900,000 and shoot it in less than 30 days, which obviously wasn't going to be an easy task. 
'Rocky' was a massive success 
Luckily, Stallone was able to pull off the tremendous feat, shooting Rocky in only 28 days. Rocky became a huge success, grossing $225 million and spawning a slew of sequels. Stallone still doesn't know how he was able to make the movie in such a short amount of time.
"Why can't I do that every time? What happened?" Stallone said, laughing.