Why Sylvester Stallone Received Death Threats for 'Rambo'
Sylvester Stallone has made a career off of playing iconic characters. Although most may know him as Rocky, the Golden Globe winner is also known for his role as the action hero John Rambo. For Stallone, his Rambo franchise has reached almost the same longevity as his Rocky franchise. Stallone has already reprised his role as the military veteran five times now.
However, in one of the Rambo films, Stallone was filming in a particularly dangerous part of the world. And was frequently threatened because of it.
Rambo was originally supposed to be killed off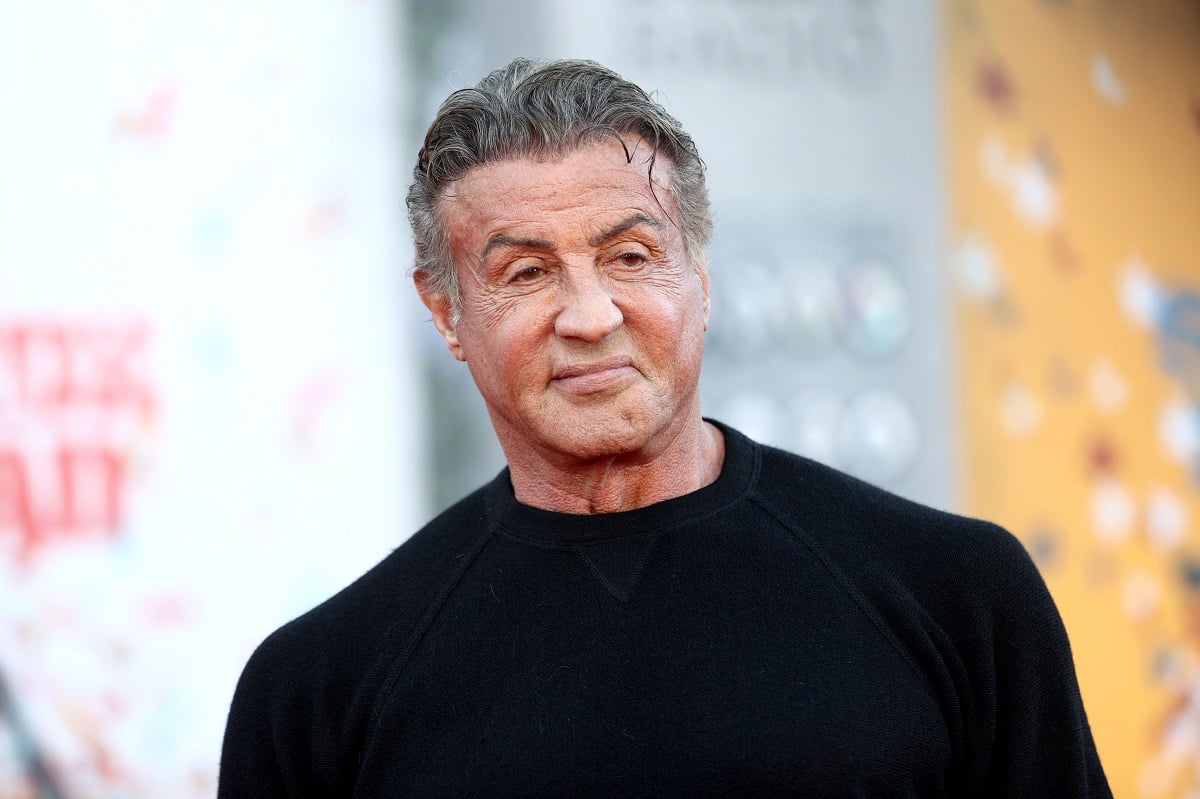 Rambo wasn't supposed to be a character that endeared through the years like Stallone's Rocky. Similarly to the book the series is based on, the hero was supposed to die in the first movie. But Stallone axed that idea before it got off the ground.
"Yeah I tried – in the first one they wanted him to be eliminated like in the book and I said 'That doesn't fly," Stallone said in an interview with Den of Geek. "Because this is going to be an ongoing concern for generations of these returning vets, so I wanted to keep the story alive, but without hitting it over the head,"
For Stallone, Rambo was more than an action hero. As the character endured over the years, his locations and settings changed as a response to the conditions the world was facing at that time.
"You see that this guy cannot integrate back into society, so I tried to keep him moving from actual situations," Stallone said. "Read from the headlines – POW, Afghanistan, Burma – things that people don't really know about."
In particular, filming in Burma proved to be especially difficult for the actor. While there, Stallone recalls how he would receive constant death threats from the locals.
Sylvester Stallone once received death threats for filming 'Rambo'
For 2008's fourth Rambo film, simply titled Rambo, Stallone and his crew found themselves shooting in Burma. According to the LA Times, there has been a civil war occurring in the country, also known as Myanmar, for over 70 years now. It is purportedly the longest civil war in history. While there, the Guardians of the Galaxy actor had a profound experience filming in the midst of this civil war. The Guardian notes that Stallone was asked if he received death threats in Burma while at a press conference for the film.
"I got them all the time," Stallone said. "It's a very dangerous part of the world. A lot of people just disappear. They just didn't want this film to be made, it's an insidious civil war that had gone on for 60 years and no one knows about it because they've been keeping it quiet."
Stallone went into a little more detail about the horrors he faced while shooting in Burma. The Daily Mail recalled that the actor saw firsthand the real-life atrocities of the Burmese civil war.
"I witnessed the aftermath – survivors with legs cut off and all kinds of land mine injuries, maggot-infested wounds and ears cut off," Stallone said.
He added that, "This is a hellhole beyond your wildest dreams. All the trails are mined. The only way into Burma is up the river."
Still, despite the risks, Stallone felt it was important to film Rambo in the area to raise awareness.
"I think this is a story that needs to be told," he said.
Will there be a sixth 'Rambo' movie?
Stallone hasn't completely ruled out the return of Rambo. However, he doesn't seem too keen on continuing the adventures of the character. Rather, he's more interested in taking a look at Rambo's earlier years. MovieWeb reported that he was asked about continuing the franchise on social media.
"Only as a streaming prequel or not at all," Stallone answered.
Movieweb also mentioned how it wasn't the first time Stallone tossed the prequel idea around.
"I hope they can do the prequel – He was the best person you could find," Stallone once said. "He was the captain of the team; he was the most popular kid in school; super athlete. He was like Jim Thorpe, and the war is what changed him. If you saw him before, he was like the perfect guy."
RELATED: Eddie Murphy Can Thank Sylvester Stallone for His Breakout Role in 'Beverly Hills Cop'