Sylvester Stallone's Daughter Sistine Hated This Movie Her Father Made
Sylvester Stallone's daughter Sistine Stallone made her big screen debut in '47 Meters Down: Uncaged.' The Blu-ray commentary reveals her pick for Sly's worst movie.
Sylvester Stallone talked about his daughters when he was promoting Rambo: Last Blood in September. Just a month before, his daughter Sistine Stallone had her first film released in theaters. 47 Meters Down: Uncaged was the sequel to the hit 47 Meters Down. In this one, a group of four friends (Stallone, Sophie Nelisse, Corinne Foxx and Brianne Tju) go cave diving and run into some rare sharks in the ancient caves.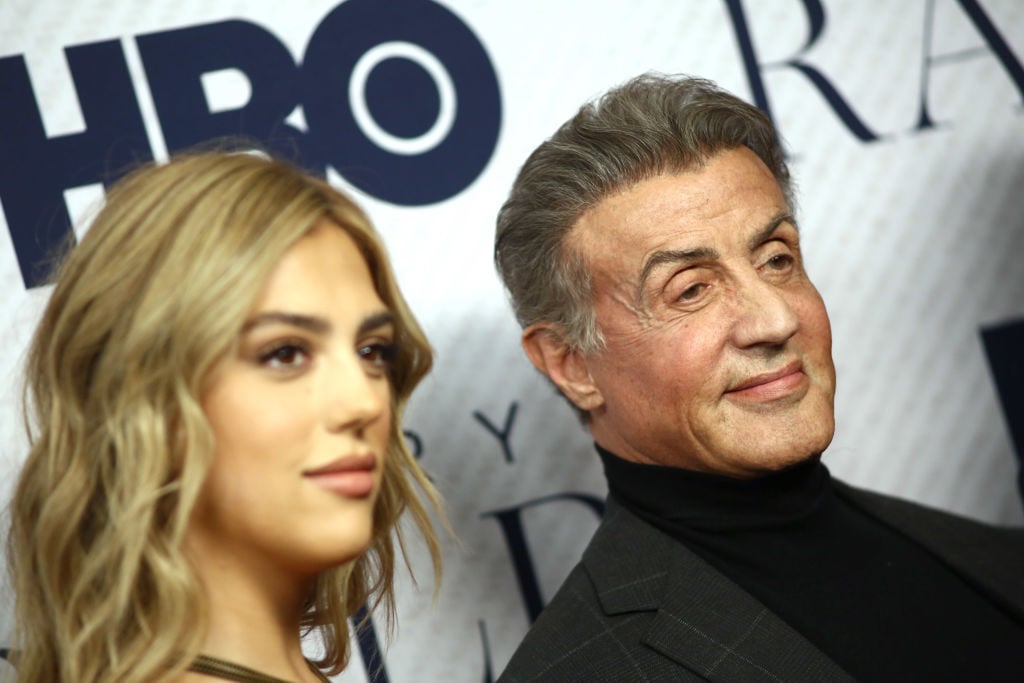 47 Meters Down: Uncaged is on DVD, Blu-ray, 4K UHD and digital now. The physical formats include an audio commentary with director Johannes Roberts where he reveals some fun tidbits about Sistine Stallone and the rest of his cast and crew on 47 Meters Down: Uncaged.
Sistine Stallone made her big screen debut in '47 Meters Down: Uncaged'
The daughter of Sylvester Stallone and Jennifer Flavin, Sistine had been a model and Miss Golden Globe. She eventually went into the family business. In 47 Meters Down: Uncaged, Stallone plays Nicole. Nicole doesn't follow experienced diver Alexa (Tju)'s rules and going off half cocked is what traps the girls in the cave.
The director of '47 Meters Down: Uncaged' got the dirt from Sistine Stallone
The underwater footage in 47 Meters Down: Uncaged was filmed in a water tank with underwater sets. The actors really scuba dived in the tank, and had to wait under water between long setups. To pass the time, Roberts asked Sistine Stallone some tough questions.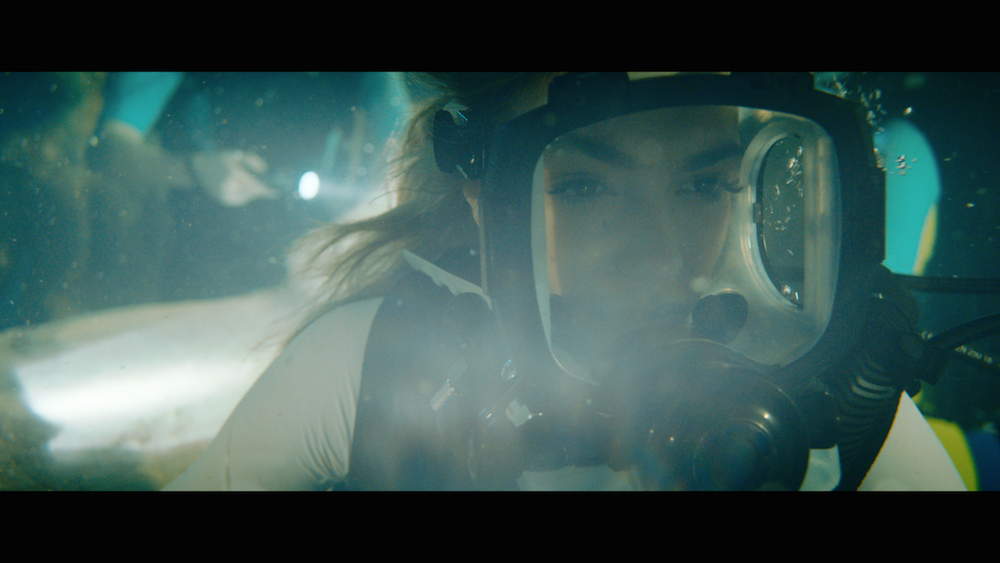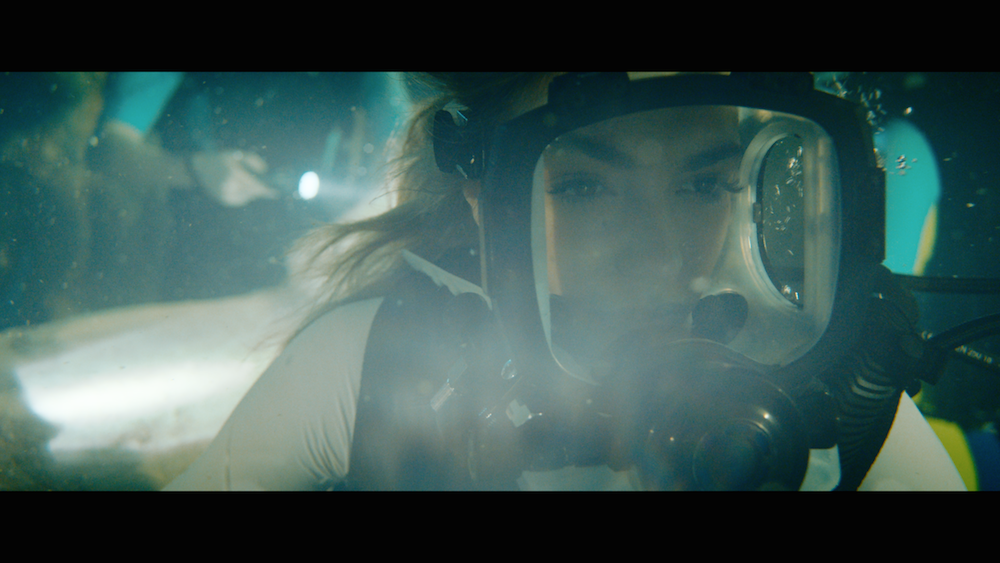 "One of the most fun things was always in between takes where the girls would just sit at the bottom waiting for stuff to be tweaked," Roberts said. "I would just chat with Sistine and ask her, 'So what's your dad's worst movie?' I think Rhinestone she didn't like."
Sistine Stallone did her own stunts like her dad too
Sylvester Stallone has been an action hero in films like First Blood, Cobra, Cliffhanger, Demolition Man and The Expendables. He's often done his own stunts, even mountain climbing on Cliffhanger. When the girls in 47 Meters Down: Uncaged jump off a cliff into the water, they refused to use stunt doubles.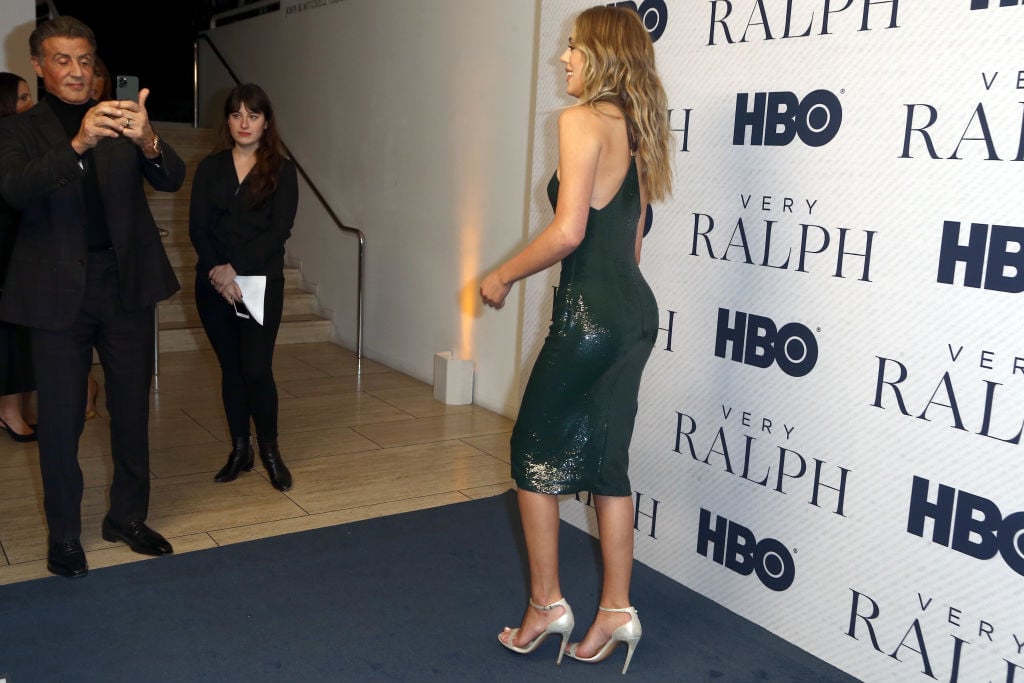 "The girls were not supposed to do it," Roberts said. "We had all the doubles ready and I'm standing there with James Nunn the first AD. He just has this look on his face, 'Have you seen the doubles?' I know that face. I know that expression. I know something's up. Then I look over his shoulder and I look at these doubles for the girls and they are just like they were terrible matches, not particularly flattering matches."
Stallone and her costars agreed.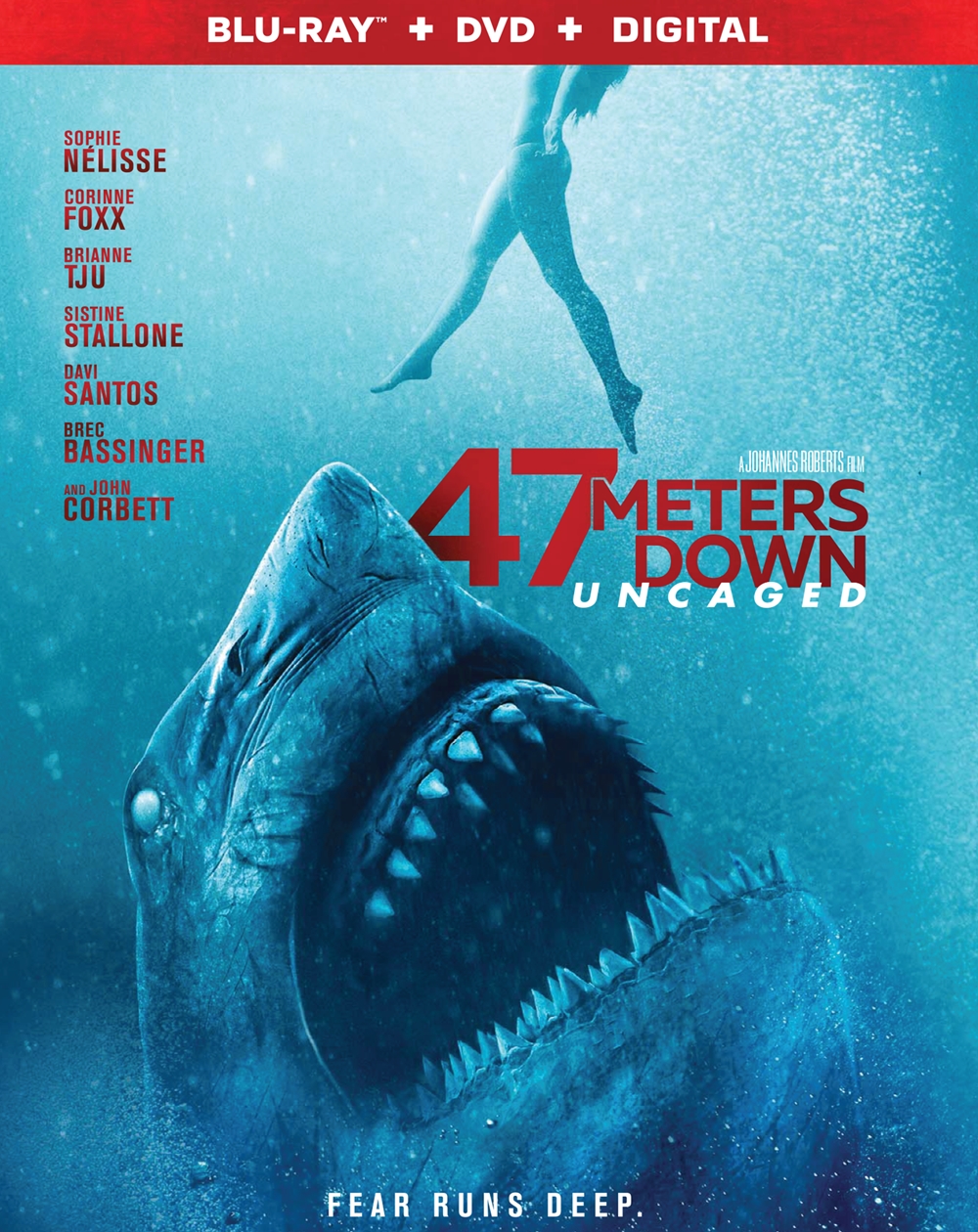 "Then I look the other side, the girls are just standing there looking at these doubles in horror," Roberts continued. "Then they went, 'We're not letting them do it.' They went and did the jump themselves.'"
This scene was directed from a maternity ward
When Carl (Khylin Rhambo) is welding underwater, Roberts couldn't be on set that day. The scene grows tense as sharks find their way into Carl's station, but Roberts wasn't even there.
"In fact this scene I was directing from the maternity ward via skype," Roberts said. "I had monitors up and my wife was in labor. This was a crazy shoot, man."
A shark on a jet ski didn't work
Roberts thought he could tow a mechanical shark on a jet ski. That didn't work. Most of the sharks in 47 Meters Down: Uncaged are visual effects.
"What the **** was I thinking?" Roberts said. "Like Jaws never happened. I do remember seeing it on the pier."