Sylvester Stallone's Life Has Been More Tragic Than You Think
Sylvester Stallone is an actor who is best known for his role as Rocky Balboa in the Rocky film series as well as John Rambo in the Rambo film series. The movies have been extremely successful at the box office and turned Stallone into a Hollywood legend.
However, while many people might be envious of Stallone's success, the truth is that Stallone's life has been far from a cakewalk. In fact, he has been plagued with various tragedies ever since he was born. Read on below to learn more about Stallone and what the 73-year-old actor has been through.
Sylvester Stallone had a poor upbringing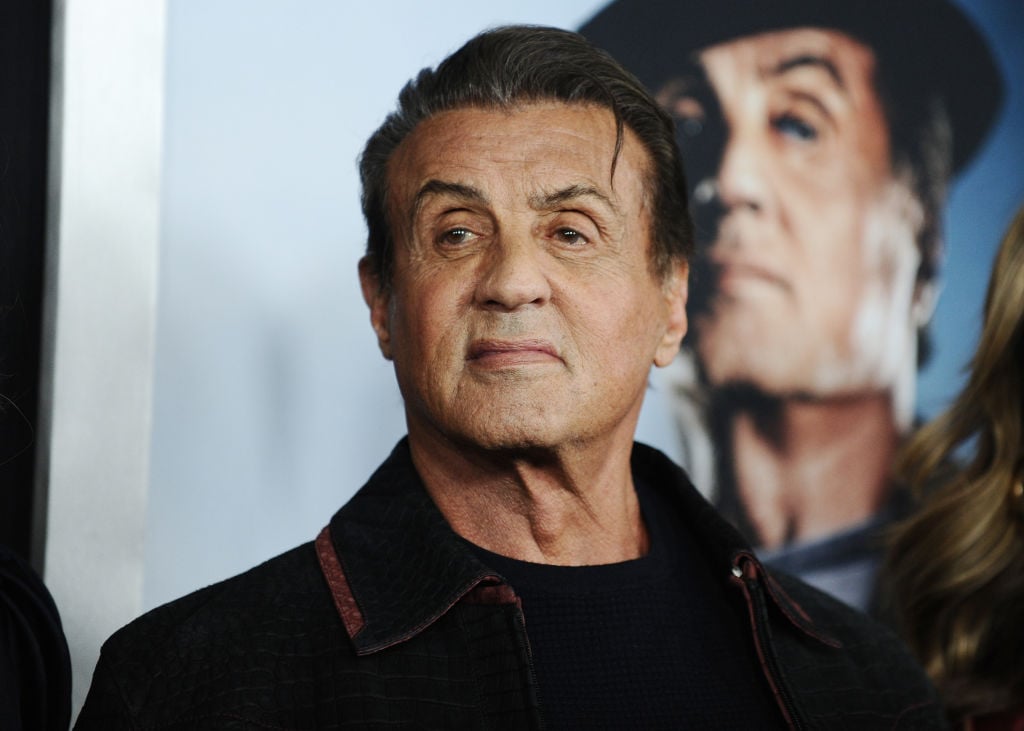 Stallone was born in New York City in 1946. When his mother went through labor, a complication arose that forced the doctor present to use forceps. However, the forceps caused an accident that ended up damaging a nerve on Stallone's face. This caused his face to acquire the droopy look that he is known for.
While Stallone was growing up, his parents did not get along very well. They ended up divorcing and Stallone had to live in foster care for some time.
Due to his emotional struggles, Stallone was not a good student in school. He could not keep up academically and was even expelled from several schools for behavioral problems.
Sylvester Stallone failed to get copyrights for the 'Rocky' brand
Despite his upbringing, Stallone eventually managed to succeed in Hollywood when he became the face of the extremely popular Rocky series. He created the character of Rocky Balboa, but Stallone did not actually have much creative control over the brand.
"I have zero ownership of 'Rocky,'" he told Variety. "Every word, every syllable, every grammatical error was all my fault."
Of course, Stallone acknowledged that he did indeed make a lot of money from the franchise. However, it still bothered him that he never pushed to get more out of something that he actually created.
Sylvester Stallone had two failed marriages
While Stallone's career is hugely impressive, his love life has not been the most ideal.
In 1974, he married actress Sasha Czack, who helped him write the screenplay for the first Rocky movie. The couple had two sons together, but they divorced in 1985.
That same year, Stallone went on to marry model Brigitte Nielsen, who was 17 years his junior. They ended up divorcing two years later.
Many reports initially claimed that Nielsen was a gold digger who wanted Stallone's money. However, Nielsen once claimed in an interview that Stallone was the one who latched onto her.
"They didn't understand that he begged me to marry," she said. "He begged me!"
In any case, Stallone got married for the third time in 1997 to model Jennifer Flavin. They have three daughters together.
Before Stallone and Flavin got married, he reportedly had an affair with Janice Dickinson while he and Flavin were together.
Dickinson ended up giving birth to a daughter in 1994. It was believed that the daughter's father was Stallone, so she was given his surname. However, it was later revealed that Stallone was not actually the father, which led to his split with Dickinson.
Sylvester Stallone went through tough times with his children
Although Stallone can provide for his children with comfortable upbringings, there are still a lot of issues that plagued his family life.
One of his sons with Czack, Seargeoh, was diagnosed with autism at an early age. Meanwhile, his other son, Sage, passed away in 2012 at the age of 36.
One of his daughters with Flavin, Sophia, has had heart problems since she was young. She underwent heart surgery in 2012.
Sylvester Stallone was accused of rape
Stallone's character was even brought into question a few years ago when he was accused of raping a 16-year-old girl back in the 1980s. The alleged victim also claimed that Stallone threatened to "beat her head in" if she told anyone about it. Stallone's team denied this accusation, calling it "categorically false."