What's the Symbolism in 'Black Swan'? Here Are Some Fan Theories Surrounding BTS' Latest Song
It's comeback season, BTS fans. With the release of the "Black Swan" art film, some army turned into detectives, searching for the meaning behind the lyrics and the video for this song and look into Map of the Soul: 7. What's the symbolism behind BTS' latest release, "Black Swan?" Here are some fan theories on this K-pop group's single.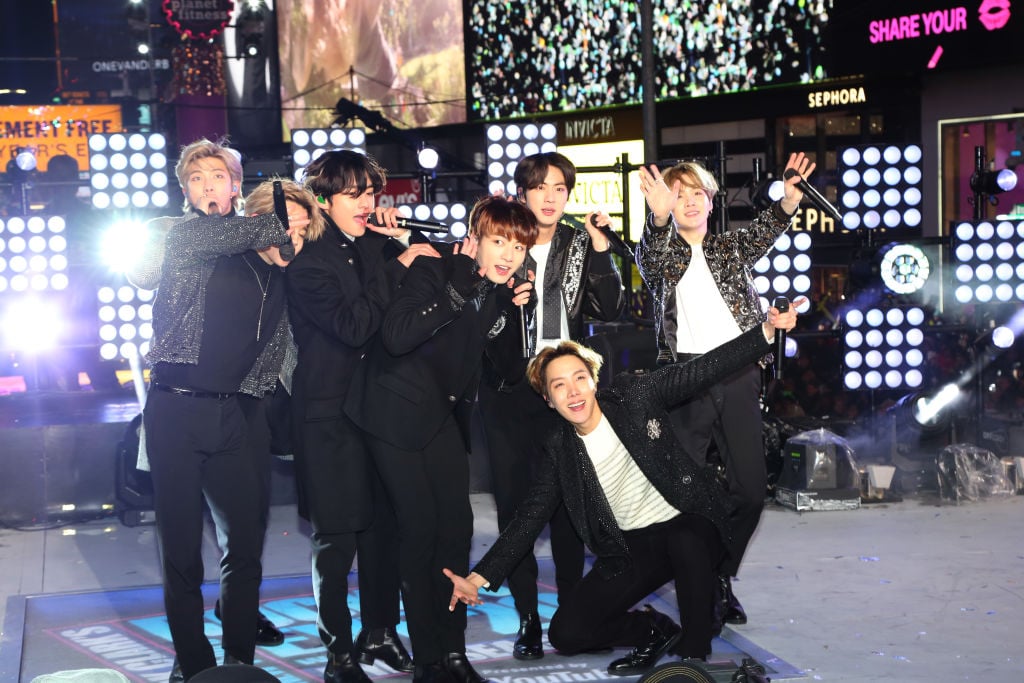 BTS released the single off of 'Map of the Soul: 7,' entitled 'Black Swan'
This K-pop group is back and ready to release their album, Map of the Soul: 7. This album, which follows BTS' 2019 release Map of the Soul: Persona, premieres on Feb. 21, 2020. Already, fans have a peek into the themes, thanks to posts on Instagram and videos released on YouTube.
Hot off the heels of Suga's feature on "Interlude: Shadow," BTS released their first single of 2020. "Black Swan" premiered on Jan. 17, 2020 and within a week the song earned over 20 million plays on Spotify. Of course, some fans wondered what the deeper meaning this song held for the members of this K-pop group.
What makes "Black Swan" and 'Map of the Soul: 7' different from other BTS songs and eras?
Since the premiere of "Black Swan," fans took it upon themselves to connect this song to previous BTS songs and albums. While some think the themes harken all the way back to the Wings era, others believe this song stands alone for the group.
"'Black Swan' is absolutely unique and I think it really shows how fear blurs everything together and it makes it confusing and kind of hard to really comprehend but it's so so creative and the execution is exactly the way it's supposed to be," one Twitter user said.
Other fans linked BTS' "Black Swan" to the Academy Award-winning movie starring Natalie Portman. This movie discusses the journey of one ballerina and the sacrifices she makes to pursue her art. This could be similar to the themes of BTS' "Black Swan," which touches on creativity and the challenges of self-expression.
What is the meaning behind BTS' "Black Swan"?
When BTS released "Black Swan," it came with its own art film, featuring the MN Dance Company. Why did this boy band choose to feature other artists in their music video? Some fans looked deeper into the song for symbols and hidden meanings.
"So black swan is about facing the fear of a point in time if their music and performance do not reach the same level of meaning and excitement for them. The same thing that brings them fulfillment and happiness could be the very thing they fear the most," one Twitter user wrote.
"There is another meaning of #Blackswan. People always had thought swan is white until in 18c a black swan was found. Since then black swan theory is a metaphor that describes an event that comes as a surprise, has a major effect and has potentially severe consequences," another Twitter user shared.
Music by BTS, including their most recently released song, "Black Swan," is available on streaming platforms like Spotify and Apple Music. Map of the Soul: 7 premieres on Feb. 21, 2020.