Sza Is Only the Most Recent Celebrity Drake Has Been Romantically Linked To
Drake recently revealed he dated SZA in his latest song, 'Mr. Right Now.'
Drake's recent reveal that he dated singer SZA is another romantic tie the rapper has been linked to since his career launched in the late 2000s. 
According to People, Drake did a feature on 21 Savage and Metro Boomin's new song, "Mr. Right Now," and spilled a bit of his own tea in the feature. The father of one admitted he and SZA dated in 2008, at the beginning of both of their careers. The news shocked fans of both musicians because the twosome seemingly kept their relationship hush-hush at the time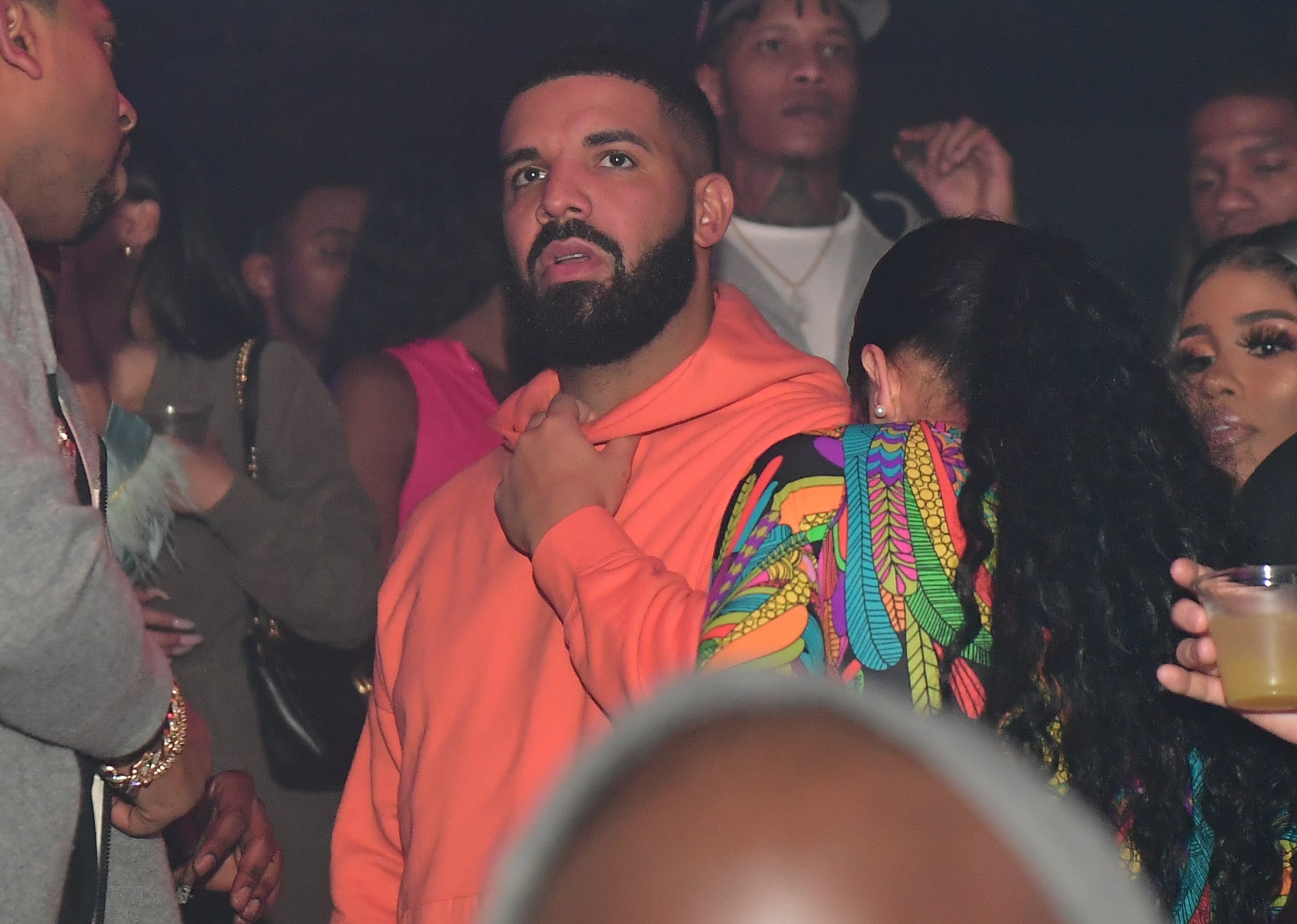 While SZA and Drake's connection was the latest honest moment from the rapper, he has been reported to have been involved in several relationships with high-profile women. From Kylie Jenner to Jennifer Lopez, take a look back at some of Drake's most talked about, famous pairings. 
SZA confirmed she and Drake dated in 2009
Following Drake's lyrics on his most recent feature, fans waited to see if SZA would respond to the speculation that she and Drake dated at one point in their lives. SZA confirmed on Sunday, October 7, 2020, she was in a relationship with the rapper, but claimed he left out an imperative detail in their timeline. During "Mr. Right Now," Drake said he and the "Drew Barrymore" songstress dated "back in '08." At that time, Drake was 25-years-old and SZA was 17-years-old. 
Related: Did Drake And SZA Date?
SZA took to Twitter to share that she and Drake actually dated in 2009. This would've made her 18-years-old at the start of their relationship, with Drake being 26-years-old. 
"So It was actually 2009 lol..," SZA said of her romance with Drake. "In this case a year of poetic rap license mattered lol. I think he jus innocently rhymed 08 w wait . Anybody who really knows me and was around during this time can confirm.. it's all love all peace." 
Here are some of the celebrities Drake has reportedly dated
While SZA and Drake's romance occurred in the early stages of his fame, she wouldn't be the last superstar Drake would allegedly pursue. In October 2019, rumors began to swirl that Drake was dating Kylie Jenner. Jenner had just ended her two-year relationship with Travis Scott, and had been seen at the same parties as Drake on multiple occasions. According to Us Weekly, a single Jenner attended Drake's 33rd birthday party, which was where the longtime friends reportedly expressed their interests in being more. 
"Kylie was rapping to songs and dancing with her friends while she was next to Drake, but they weren't dancing together, they seemed to have a connection though."
Related: Drake Has 'Unconditional Love' For The Mother Of His Son, Adonis
Although they reportedly had a connection, Drake and Jenner decided to remain friends. Before Jenner, the rapper was linked to Jennifer Lopez. He and the songstress were seen on multiple occasions, and shared the same photo of them cuddling on a couch for their millions of Instagram followers to see. However, JLo has since moved on to her fiance, Alex Rodriguez. 
In addition to JLo, some of Drake's most buzzed about relationship rumors were with two artists he's worked closely with. Throughout the years, fans have suspected he and Rihanna were secretly dating. The pair had a close friendship, which Rihanna said has fizzled out through the years. Drake and Nicki Minaj were also rumored to have been an item for years until Minaj married her longtime love, Kenneth Petty, in 2019. 
Drake recently called his ex and the mother of his child, Sophie Brussaux, a 'fluke' on a song
Drake's recent song about SZA isn't the first time the rapper has used music to discuss his past relationships. In March 2020, he released a song, "When to Say When," and fans were upset by the lyrics. Although he didn't name her directly, he described Brussaux as a "fluke," per People, but said he was proud of the relationship they have for their 2-year-old son, Adonis. 
"Baby mama fluke, but I love her for who she is," he said.