SZA Reveals Viral 'SNL' Hit Took Only 15 Minutes to Record
2022 was a massive year for SZA, and 2023 is already stacking up to be even bigger for the 33-year-old musician. Before dropping her sophomore album on December 9, 2022, the singer appeared on Saturday Night Live to promote her new music.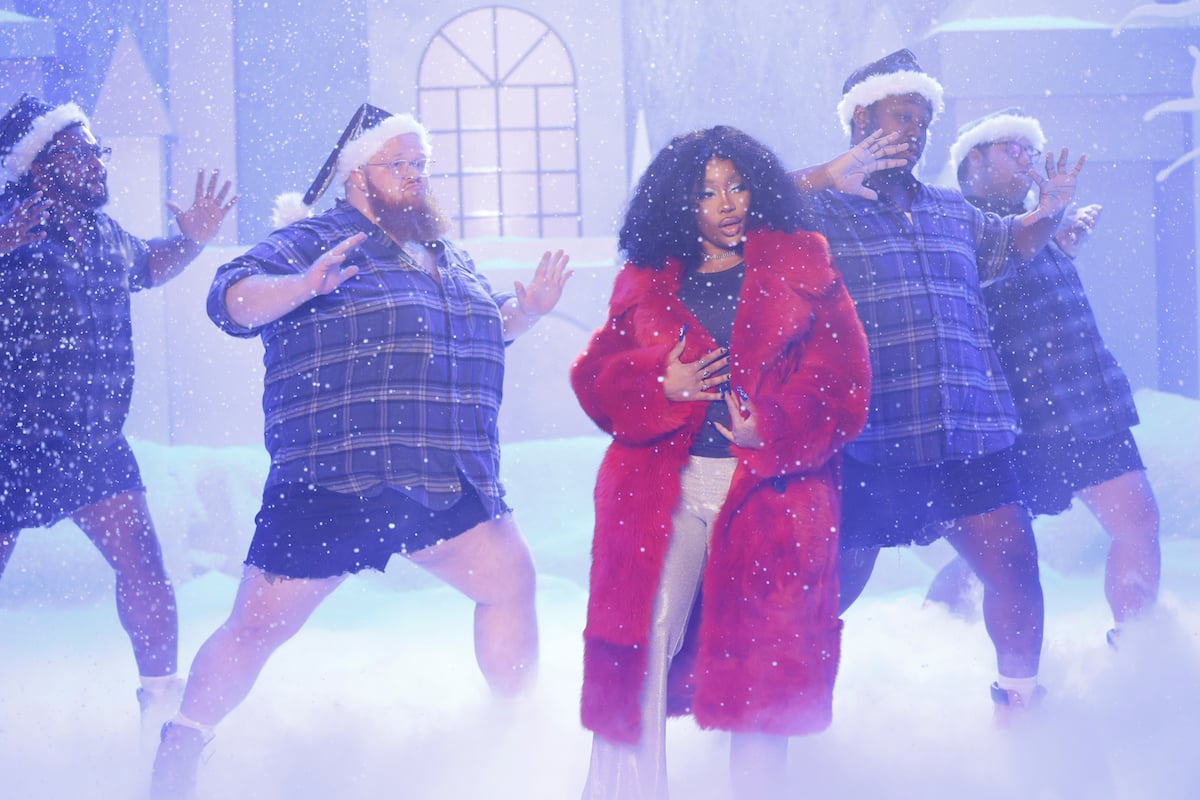 While her performances were great, her most memorable SNL moment came from the skit "Big Boys."
SZA's viral TikTok song only took 15 minutes to make on SNL
In today's world, one of the surefire ways for musical artists to reach the top of the charts is to have their music go viral on TikTok. While SZA doesn't need any help growing her immense fan base, her recent "Big Boys" song from an SNL skit has launched her into even more fame.
In the chorus of the song, SZA belts out, "it's cuffin' season, and all the girls be needin', I need a big boy, I want a big boy, give me a big boy." The sound bite has gone viral on TikTok, with millions of users making videos with the sound bite.
Interestingly, SZA recorded the skit song for SNL to promote the drop of her second studio album. In the skit video, SZA is joined by Keke Palmer, Cecily Strong, Ego Nwodim, and Punkie Johnson. When asked about the viral skit song, SZA told Entertainment Weekly:
"That was [made in] 15 minutes at the end of a rehearsal. I just went in there, and they were like, 'This is our 'Big Boys' song. Would you be down to do this hook?' And I was like, 'Yes.' I did it with my engineer, and he helped out with the song. It was cool."
SZA has dropped her second studio album 
While going viral on TikTok is a pretty big deal, it's just one of many recent highlights for SZA. After her second studio album, SOS, dropped on December 9, 2022, it quickly soared to the top of the charts.
With SOS staying at number one for several weeks, it marked SZA's first number-one album. While SZA's sophomore album marked many personal milestones for the 33-year-old singer, SOS was a record-breaking album in more ways than one.
According to Okay Player, the album was actually the first R&B album by a woman to spend three straight weeks at No. 1 since Beyoncé's 2013 self-titled album. In addition, SOS broke the record for the largest streaming week ever for an R&B album. 
Other memorable moments from SNL 
While "Big Boys" was certainly a top moment from the current season of SNL, it certainly wasn't the only memorable moment from the season. Season 48 of SNL premiered on October 1, 2022, with host Miles Teller and musical guest Kendrick Lamar. The season is still underway, but there has already been a slew of great guests and hilarious content. 
Aside from "Big Boys," one of the most memorable moments from the current season of SNL was the return of Tom Hanks as David S. Pumpkins. Unfortunately, the current season has also seen the departure of Cecily Strong following the episode that aired on December 17, 2022.
Strong had been an SNL cast member since 2012 and left the show as the longest-tenured female cast member in the show's history. While the departure of Strong was certainly a loss, four new cast members were also added.
Joining the fold this season, including Marcello Hernandez, Molly Kearney, Michael Longfellow, and Devon Walker. Kearney's addition marks the show's first non-binary cast member, according to NBC News. With the current SNL season still underway, only time will tell what skit will go viral next.