What Is SZA's Net Worth?
She's the artist behind 'CTRL' and the upcoming release 'ALT.' Here's what we know about the 'Kiss Me More' singer, SZA, and her estimated net worth.
She's the musician behind songs like "The Weekend," "Drew Barrymore," "Doves in the Wind," and "Prom." SZA also collaborated with artists like Doja Cat and Kendrick Lamar. What is this award-winning artist's net worth? Here's what we know about SZA and how she earns her money.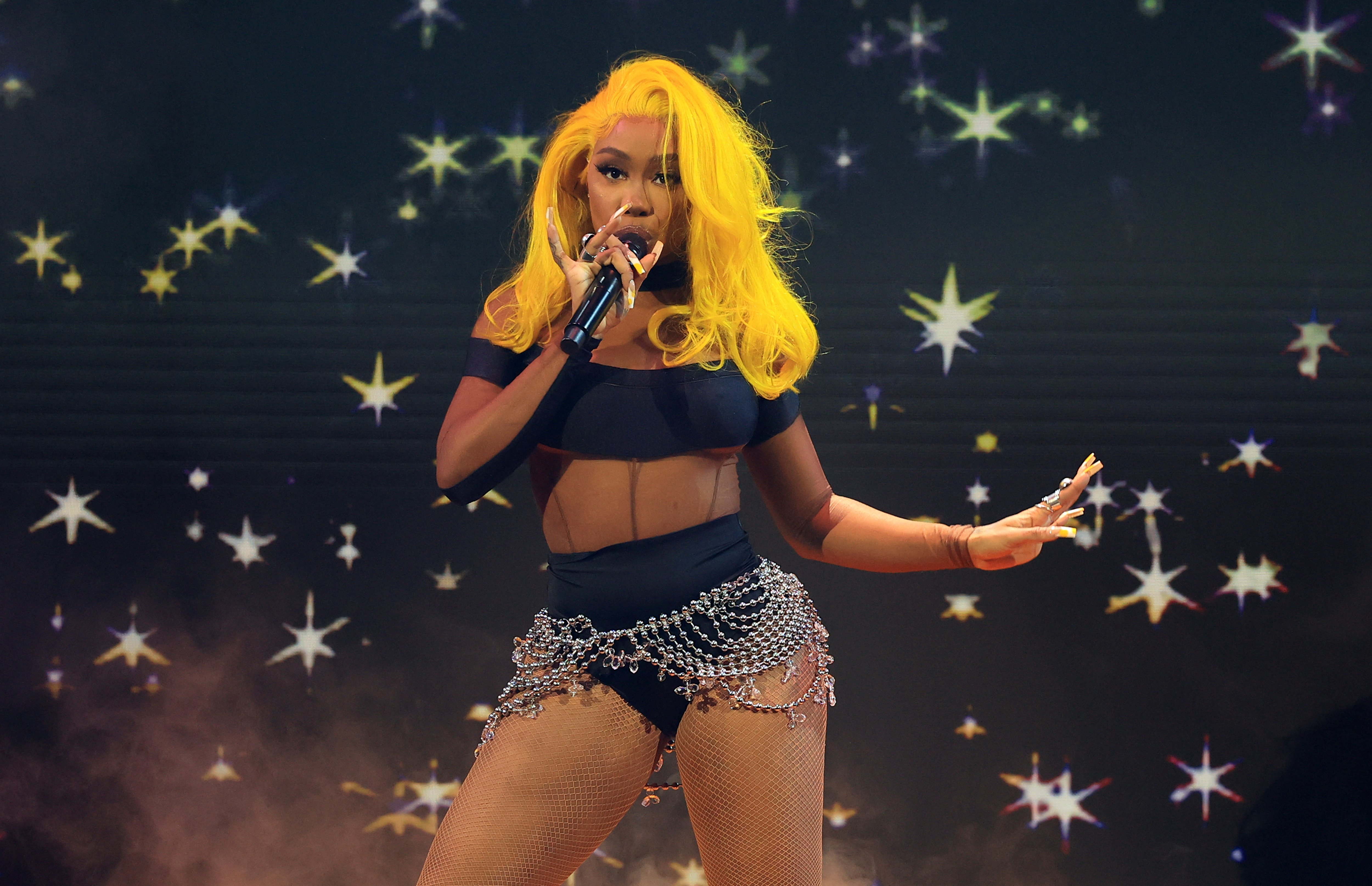 SZA is the artist behind 'CTRL' and songs like 'Love Galore' and 'Broken Clocks'
This artist released the song collection Z in 2014. SZA rose to stardom with her 2017 album, CTRL. This full-length album included songs like "Normal Girl," "Pretty Little Birds," and "Go Gina." Since then, this singer and songwriter performed live for hundreds of fans. 
"I'm not making music to blindly go to war or to prove that I don't suck—I'm looking to wow myself," SZA said during an interview with Vogue. "I'm looking to learn to trust myself. [While making the album] I realized how little people understood it and me and everything that was happening at the time."
Since CTRL debuted, each song earned millions of Spotify plays. "The Weekend" currently has over 320 million streams on the music platform, while "Love Galore" featuring Travis Scott has over 520 million Spotify plays. The album reached #1 on the US R&B chart, #2 on the US R&B/Hip-Hop chart, and #3 on the Billboard 200 chart.
What is SZA's net worth in 2021?
SZA is an award-winning artist and songwriter. As a result, there are some estimates regarding SZA's net worth. According to Celebrity Net Worth, the "Doves in the Wind" artist, SZA, has a net worth of approximately $3 million. 
That total is thanks to her original music. Additionally, SZA has written for artists like Nicki Minaj, Travis Scott, Rihanna, and Maroon 5 and even partnered with several movie soundtracks.
In 2021, SZA earned the MTV Video Music Award for Best Collaboration for her song with Doja Cat, "Kiss Me More." She was also the recipient of the NAACP Image Award for Outstanding New Artist.
SZA appears on the official 'Dear Evan Hansen' movie soundtrack
This artist also earned recognition by partnering with several films. SZA appeared alongside Kendrick Lamar for the Black Panther-inspired album, performing "All The Stars" with the rapper. She appeared on the Dear Evan Hansen official movie soundtrack, singing "The Annonymous Ones." 
Recently, SZA partnered with Ty Dolla $ign for her song "Hit Different." Within a few hours of its release, the music video for this song trended on YouTube. Some fans even took to social media, sharing their love for SZA and her songs. 
Years following the release of CTRL, fans anticipate the release of another full-length album. The artist announced this new collection would be titled ALT and would premiere during November 2021. Presumably, more information will be announced in the coming weeks. 
Music by SZA, including the song "Hit Different," is available for streaming on platforms like Apple Music and Spotify.