T.I. and Tiny Begin Major Real Estate Project Amid Sexual Abuse Scandal
Tiny and T.I. are venturing into real estate. The hip hop power couple have been married for over a decade and have displayed their family life on reality television. Now, they are using their platform and resources to help others. The couple revealed on Instagram that they are developing a housing development for Georgia residents of lower incomes. They shared the news amid multiple sexual abuse allegations against them.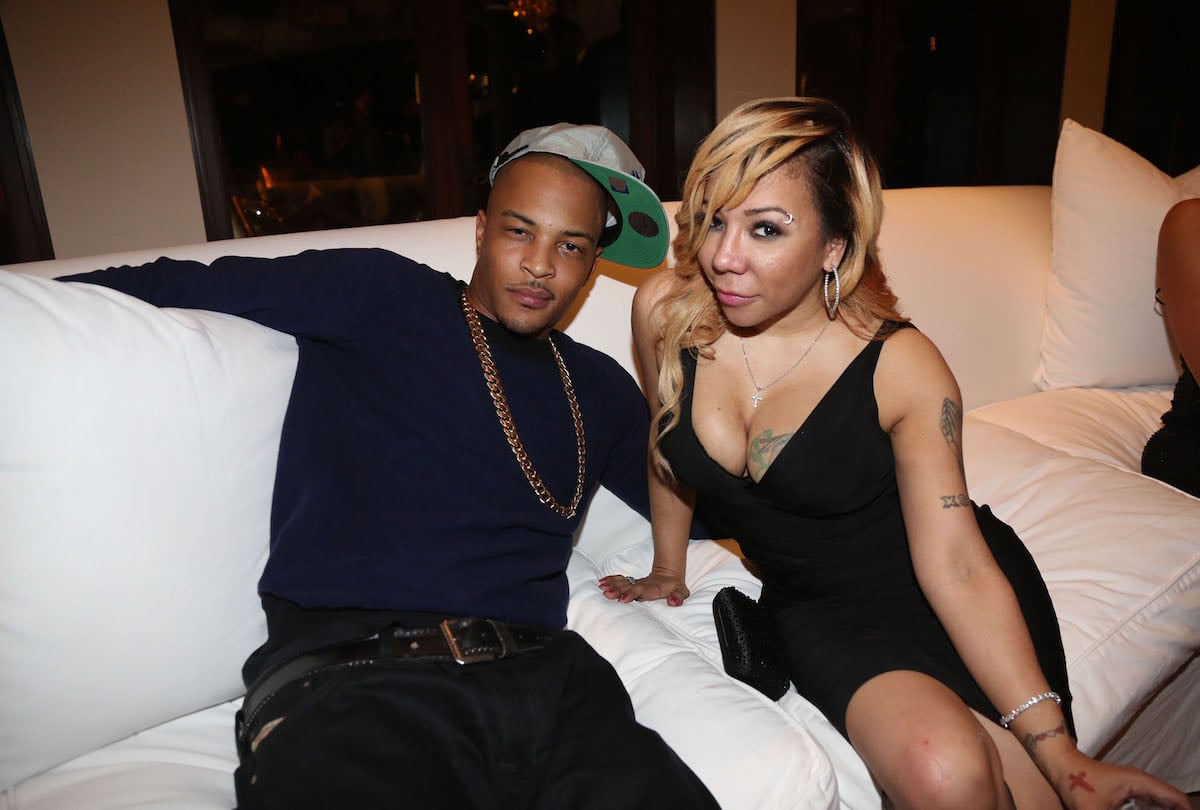 T.I. and Tiny reveal real estate project
Tiny and T.I. are excited about bringing affordable housing to their hometown. In a new video shared on their social media, T.I., 41, showed off the construction site and gushed over his plans for the building. 
"So yeah, checking on my development here in Bankhead man, you know what I'm saying," he said in a video. "This right here used to be the old K-Mart, Giant Food, and now we have affordable housing. 143 units going up. Big huge community ya dig? We're about 40% done, we're supposed to be done sometime next year. Since so much is from here, let's see what you've done for here."
Related: Video Resurfaces of the Pussycat Dolls' Nicole Scherzinger Hinting to Tiny and T.I.'s Love of Threesomes Amid Sexual Abuse Allegations
The rapper noted that it's something to be proud of. "This is our first project as developers [and] we're proud of it." In addition to the 143 units, T.I. shared that the development will also feature a community center, a greenhouse, and a garden.
Also excited is his wife, Tiny, 46. She shared the news to her Instagram account. "God just keeps blessing us to bless others. @Troubleman31 U da Man!! I love to say our big project is coming along." 
The couple have been accused of sexual assault by multiple women
Allegations of the couple sexually abusing and assaulting women first began surfacing in January 2021 when Sabrina Peterson, a former friend of the family, claimed the couple held a gun to her head in 2009. She claims T.I. used intimidating practices and made threats to her life, which the couple denies.
The floodgates opened and since Peterson's claim, others have come forward with allegations of sexual misconduct. Many claim the couple illegally drugged and had sex with them. One accuser claims she was 17 when she began interning for the couple.
Related: 'RHOA:' Kandi Burruss Addresses Infamous Sex Dungeon Rumors Amid Speculation She's Involved in Tiny and T.I.'s Sexual Abuse Scandal
She says that while on a tour bus, Tiny offered her a drink and gave her two pills. The woman says the pills made her feel "hot and sweaty…[and she] began hallucinating and felt like she was floating." She recalls throwing up, blacking out, and waking up with severe pain in her anal area, per a report from Madame Noire. 
The woman also recalls waking up "naked on a bed and bleeding from her vagina." She says an employee of the couple threatened that if she ever spoke of the incident, "things would go badly."
The couple deny all allegations against them
T.I. and Tiny's attorney told The New York Times they "fully expect" the claims to be "fairly investigated" prompting "no charges will be forthcoming" and calling the allegations "a sordid shakedown campaign."
Despite denying ever doing anything against an accuser's will, T.I. spoke out on social media and said they've had consensual relationships with other people. Tiny has remained mum about the entire ordeal.