T.I.'s Wife Tiny Gets Roasted Over Dating Advice She Gave Her Daughter
T.I. and Tiny's marriage has had ups and downs and breakups and makeups. There were at least two divorce filings and at one point, the couple lived separately. It seemed they were headed for splitsville for good after Tiny was accused of getting cozy with T.I.'s "enemy" Floyd Mayweather and Tiny accused her husband of being intimate with one of her employees. But through it all, the couple decided their marriage was worth fighting for.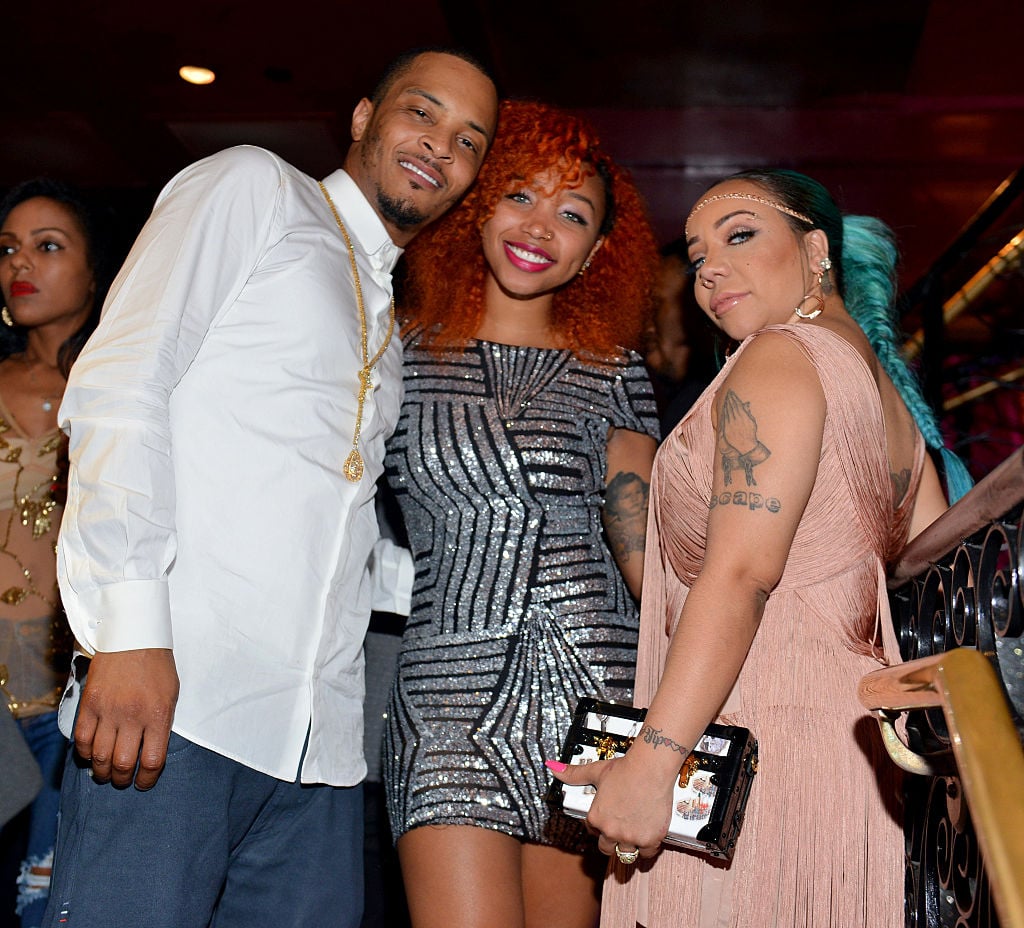 Apparently, the theme of fighting for a relationship, particularly if dating a rapper like her husband, is the advice Tiny has given her eldest daughter, Zonnique. Fans are begging Zonnique to ignore her mother's advice given her own marital humps and are blasting Tiny in the process.
Zonnique reveals that her mother Tiny told her to "fight for" the relationship when she's dating a rapper
Zonnique and Tiny are super close and there is no topic off-limits for the mother-daughter pair – not even dating. Like her famous mother, Zonnique has found love in the arms of a rapper – Baltimore native Bandhunta Izzy. 
The two have been dating since 2018 and are now living together. With both being in the music industry, Zonnique opened up about the difficulties of dating someone in the public eye but explained that her mom has given her some nuggets to consider.
I go to my mom about all of my love situations. She says—my grandma says the same thing, 'You just have to know who you're willing to go through the problems with, not just the happy times. Which is what I'm used to. I'm not used to heartbreak and staying in a relationship. Like, 'Okay, he hurt me. So now I'm ready to go.' And my mom's like, 'You know if you feel like you want to go then maybe they're not the person for you. But if you feel like you want to fight for it, then you fight for it.'
Zonnique explained that the advice has been helpful as it's the first time she's been in love this deep and has lived with a partner. She also said that despite others warning her that living with a boyfriend could potentially ruin the relationship, she's enjoying the experience.
Fans slam Tiny for advice she gave Zonnique, citing T.I.'s history as infidelity as to why Zonnique to ignore her mother's tips
Fans are happy that Tiny and Zonnique share the close relationship that they have but are not here for Tiny potentially encouraging her daughter to stay in a relationship with someone who hurts her.
Most fans interpreted Tiny's advice as sticking it out with someone who cheats and disrespects their partner. The majority of the comments centered around Tiny forgiving T.I. for his indiscretions and don't believe that Zonnique should follow the same path.
"Chile…TINY is thee LAAASST person to take relationship advice from," one wrote under The Shade Room's comment section of the reposted video.
"Her mum taught her nothing but to stay in a toxic relationship," another alleged.
"Tiny shouldn't be giving anyone advice," another declared.
"I don't know why her mom giving advice about relationships when she can't even respect her self in one," another commented.
Regardless, Zonnique appears to be mature enough to distinguish what behaviors in her partner would be tolerable or acceptable to her. With being as close as she is to Tiny, it's good that she has her mother's support either way.