Taika Waititi Reveals the Unique Tradition He Has for Creating 'Lovely Vibes' on Set
Taika Waititi speaks about a unique tradition he has whenever he begins production on a new project.
Taika Waititi is a very eccentric personality in entertainment. His upbeat personality and New Zealand accent give him an incredible level of charisma. Not only that, the man has a gift for filmmaking and comedy writing. Films like Thor: Ragnarok and What We Do in the Shadows show his ability to create great projects, big and small. Now, Waititi has shared the unique tradition he has for kicking off production on a film, and it just makes him even more lovable.
Taika Waititi is skyrocketing through the entertainment industry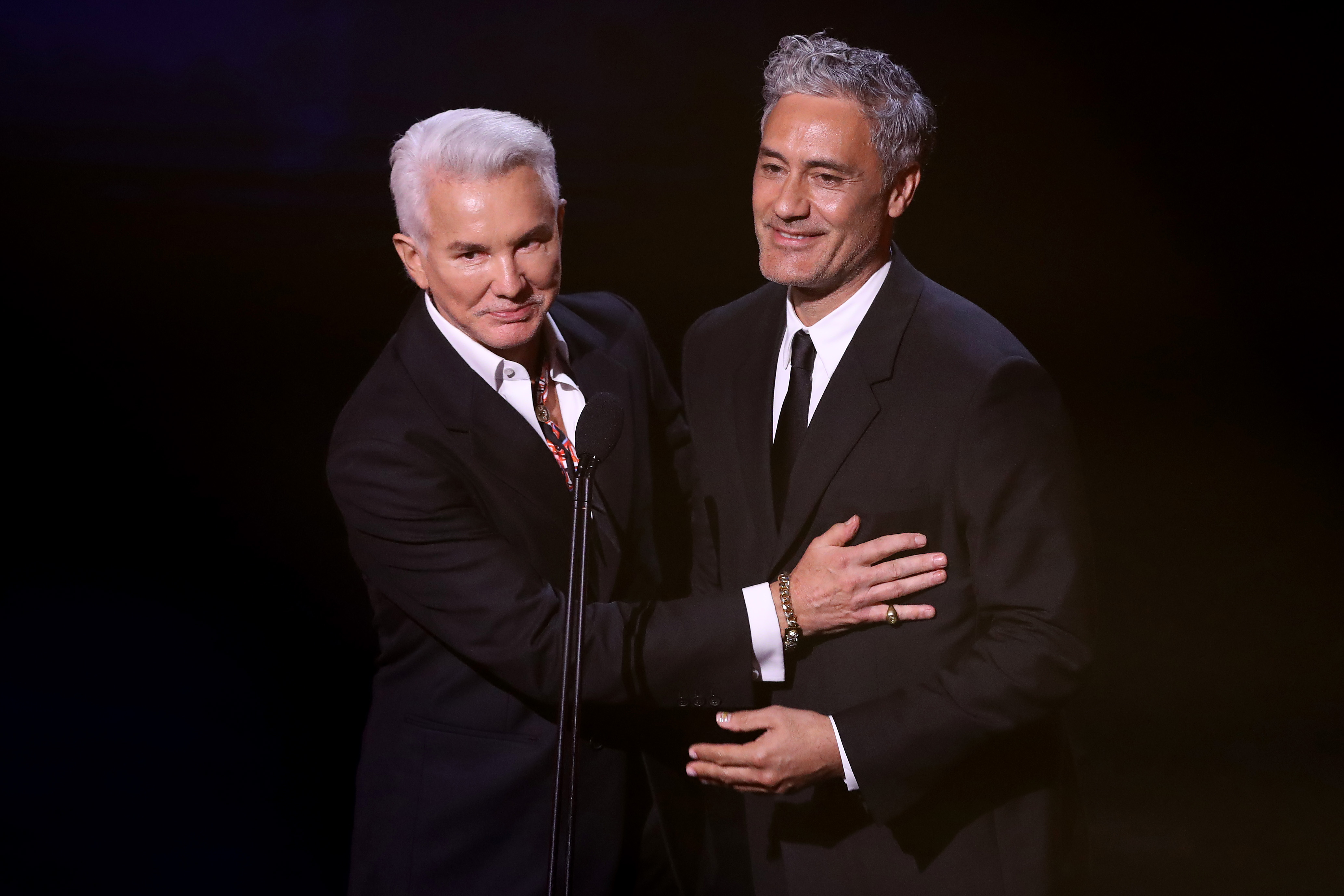 Waititi made his directing debut with 2007's Eagle Vs. Shark, but he really captured the attention of everyone with What We Do in the Shadows, a mockumentary film about vampires. The film starred himself, Jemaine Clement, and Jonathan Brugh as three goofy vampires living in modern-day Wellington. The movie has become a cult classic and has led to a successful FX TV series, also produced by Waititi. In television, he has also worked on The Mandalorian and Reservation Dogs. 
Waititi then made his leap to the Marvel Cinematic Universe when he directed Thor: Ragnarok, which Marvel fans love. He also appeared in the film as the voice of the fan-favorite character, Korg. The director recently had success at the Academy Awards, winning Best Adapted Screenplay for Jojo Rabbit, which he also starred in. His recent acting credits include Free Guy and The Suicide Squad.
Waititi shares the fantastic tradition he has for kicking off a project
One of Waititi's upcoming projects includes Our Flag Means Death, a pirate comedy produced by Waititi in which he plays Blackbeard. The series premieres on HBO Max on March 3. To promote the new show, Waititi appeared on The Late Late Show With James Corden where he spoke about how he begins each filmmaking shoot. 
After joking about how he eats people, Waititi then speaks about how he celebrates the beginning of production by inviting the native people of where he's filming to an opening ceremony. 
"The thing that we do, usually, what we do in New Zealand and Australia, is you basically invite the native people whose land you're on to come and do an opening ceremony for the beginning of your shoot," Waititi tells Corden. "It's a really nice way of beginning any production and it creates a really lovely vibe and kind of peaceful and clean and good energy to have while you're shooting."
The filmmaker will undoubtedly have plenty more opportunities to have these ceremonies
Waititi will have many more chances to have these ceremonies with natives as his schedule is getting busier and busier. In July 2022, Thor: Love and Thunder is hitting theaters, bringing back everything audiences loved about his previous MCU entry. In addition, Waititi also has the sports comedy Next Goal Wins coming soon. 
One mysterious project that Waititi is attached to direct is a new Star Wars film. Not much is known about this project, and fans wonder what this project could be. However, if it's anything like Waititi's other projects, it's sure to be a distinctive film within the Star Wars universe.