'Tale of the Nine-Tailed': Will There Be A Season 2 of the TvN Fan Favorite Fantasy K-Drama ?'
Industry representatives reported the 2020 K-drama 'Tale of the Nine-Tailed' would get two new seasons set in the Joseon Dynasty and Japanese colonial era with a new female lead but tvN has other news.
Korean dramas had a good year in 2020. One of the most popular dramas in the fantasy-romance genre was Tale of the Nine-Tailed. Starring actors Lee Dong-Wook and Jo Bo-Ah, the story revolves around a familiar South Korean folklore character, a gumiho. Like many K-dramas, Tale of the Nine-Tailed only aired for one season for 16 episodes. Recently, drama industry sources speculated tvN and the K-drama's creators have planned to create two more seasons. Representatives of tvN quickly smothered the flames and gave a clear answer to the speculations.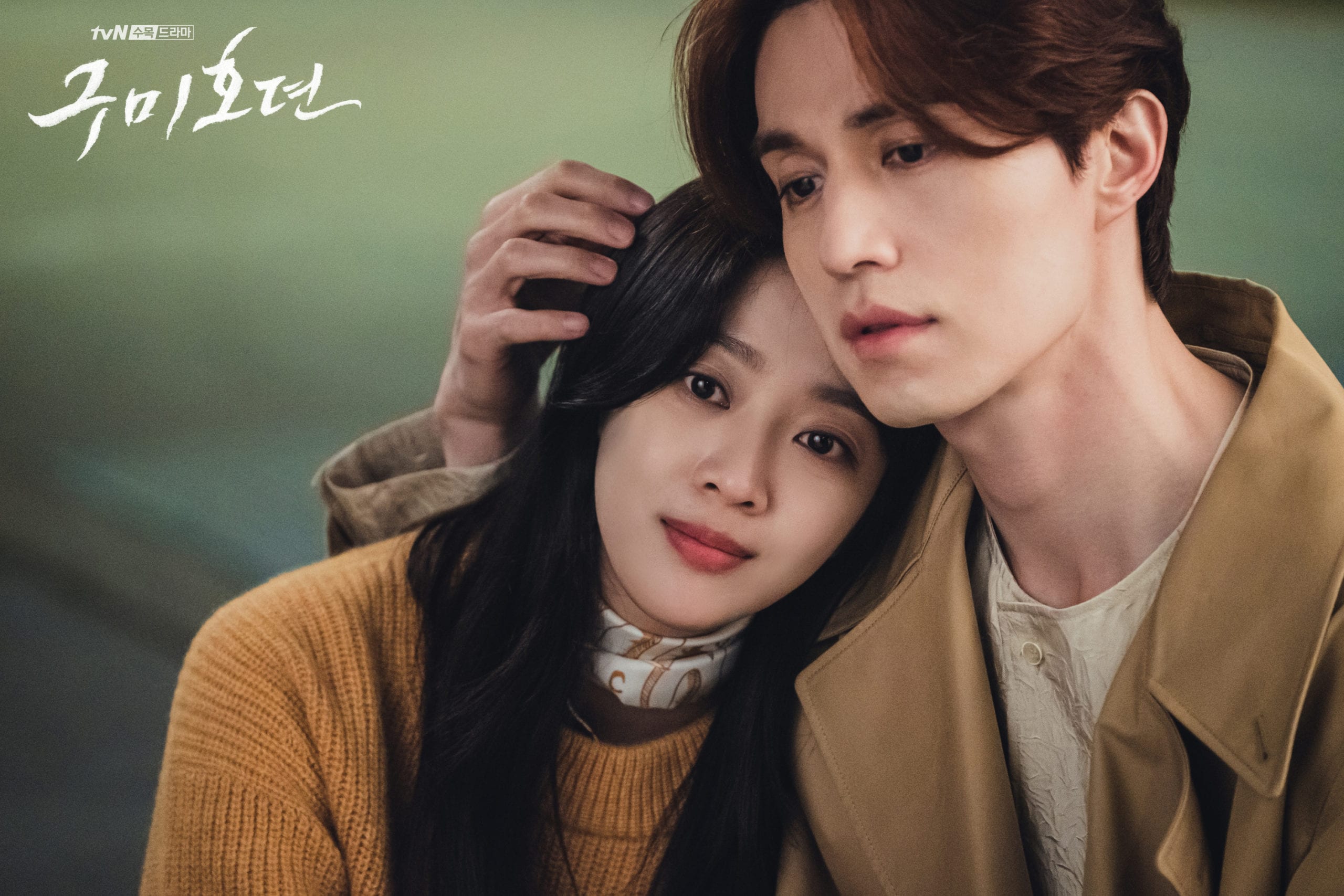 'Tale of the Nine-Tailed' is a tantalizing fantasy with a powerful love story
A 1000-year-old nine-tailed gumiho now lives amongst humans. Lee Yeon (Lee) helps Taluipa (Kim Jung-Nan), an agent in the Afterlife Immigration Office, eradicate supernatural beings that threaten the mortal world. While Lee Yeon takes care of a supernatural creature posing as a woman getting married, he crosses paths with Nam Ji-Ah (Jo). Ji-Ah is a television producer but has always believed in the supernatural due to an accident in her past.
After spotting Lee Yeon's distinguishable red umbrella, she knows he is far from human. The two characters' lives intertwined even more so as Ji-Ah is a reincarnation of Lee Yeon's first love. Tale of the Nine-Tailed was a fan favorite because it mixed fated love with a drama-filled storyline of doing whatever it takes to save humanity. While Lee Yeon and Ji-Ah fall in love, the human world is threatened by the arrival of an evil earth dragon and antagonist who wants to destroy Lee Yeon.
TvN are in talks to produce a second season of the gumiho K-drama
According to Soompi, television industry representatives reported tvN would produce two more seasons of Tale of the Nine-Tailed. Speculations also stated season 2 would occur during the Japanese colonial occupation, while the third season in the Joseon Dynasty. Industry representatives also reported actor Jo would be recast as the female lead for the new seasons.
Fans got a clear answer from tvN themselves. A tvN representative cleared up the confusion stating they are in positive talks to produce a second season. TvN has no set plans involving the cast and storyline. "We are planning for 16 episodes in the second season, and season one's director, Kang Shin-Hyo, will be in charge of the direction again," said the representative. Fans of the K-drama are in for a treat if Tale of the Nine-Tailed receives a second season set in a historical time period.
'Tale of the Nine-Tailed' is one of many other gumiho K-dramas
When it comes to a fantasy K-drama based on South Korean folklore, gumihos are quite popular. Tale of the Nine-Tailed is not the first and only drama that uses the mythical character. The 2010 drama My Girlfriend is a Gumiho is a classic starring Lee Seung-Gi and Hometown Cha-Cha-Cha actor Shin Min-Ah. A young college student's life changes when he accidentally releases a female gumiho from an ancient painting.
Forbidden Love, Grudge: The Revolt of Gumiho, The Thousandth Man, Gu Family Book, and a recent 2021 K-drama join the ranks of gumiho dramas. My Roommate is a Gumiho is the latest fantasy/gumiho K-drama. A 999-year-old gumiho accidentally loses his fox bead to a female college student. While the gumiho is desperate to become human, harnessing the fox bead for too long can become fatal. Along the way, the two characters find themselves falling in love.