'Talking Sopranos' Podcast Reveals the Secret Behind the Paulie Walnuts Hairstyle
If you prize quality over quantity in your TV consumption, you've likely turned to rewatching classic series in the coronavirus (COVID-19) era. And HBO heavyweight The Sopranos should rank high on anyone's list of shows worthy of a second (or first) look.
When HBO opened up the mob series for free streaming on April 3, that gave everyone in isolation even more reason to take in The Sopranos. And the premium network's welcome gesture came at the perfect time: The Talking Sopranos podcast made its debut on April 6.
With Steve Schirripa (Bobby "Baccala") and Michael Imperioli (Christopher Moltisanti) hosting, fans can walk through all 86 episodes of the series (in order) with behind-the-scenes commentary and appearances by former cast and crew members.
In the debut episode, Schirripa and Imperioli tackled an issue close to many a Sopranos fan's heart: the hair of Paulie "Walnuts" Gualtieri (Tony Sirico). And Schirripa revealed something fascinating about Paulie's famous wings.
Steve Schirripa said Tony Sirico had his wings added by a Brooklyn barber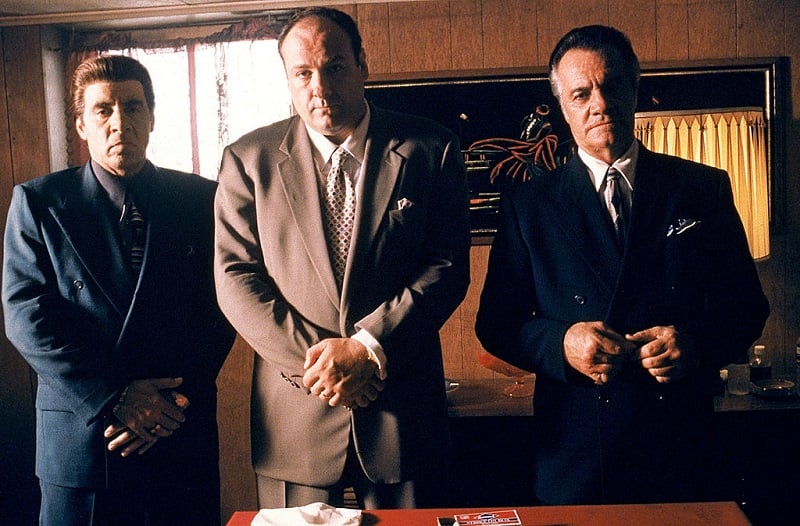 While most actors will have hair and makeup done by paid crew on the set, Sirico was different when it came to his Paulie Walnuts character. According to writer-producer Terence Winter, Sirico insisted on doing his own hair.
The situation came to a head during the shoot of the great "Pine Barrens" episode. As Winter recalled it, producers had to lobby to get Sirico to mess up his hair for a scene in which Paulie tumbles through the snow. (It wasn't easy.)
In the premiere of Talking Sopranos, listeners got another piece of Sirico/Paulie hair lore. According to Schirripa, Sirico had gray hair when they made The Sopranos. And after having his Brooklyn barber dye it black, Sirico got him to add the silver wings afterward.
This apparently popped into Schirripa's head because he's rewatching The Sopranos for the first time since it originally aired on HBO (1999-2007). While revisiting the pilot, Schirripa noticed the small wings Paulie sported in that episode.
Schirripa said they'll launch 'a wing-o-meter' on 'Talking Sopranos'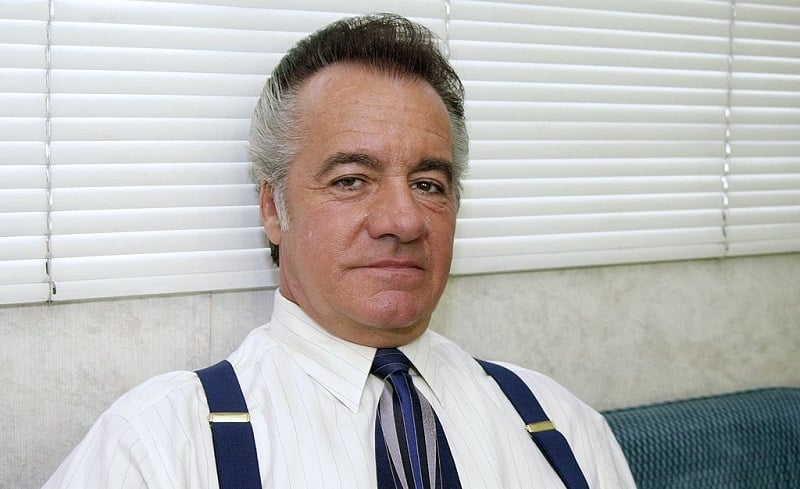 After catching the subdued state of Paulie's wings in the opening episode, Schirripa said he'd keep the focus on the character's hair (and Sirico's manipulation of it) as the podcast progresses. In fact, he said he would make a feature of it.
"We're gonna do a wing-o-meter," Schirripa said in the podcast's opening installment. "As the 86 episodes go, I say we check on his wings." Imperioli, for his part, seemed amused by the idea. "To see how [the wings] evolved and progressed," he said, picking up Schirripa's thought.
Indeed, as the show went on, Paulie's wings became much, much more pronounced. (By season 6, they'd taken over the full sides of his head.) Stay tuned to the wing-o-meter to see how they got there from the pilot.
Also see: The Great 'Sopranos' Joke James Gandolfini Wanted Removed From the Script