Most dedicated Adam Levine fans will say they know everything there is to know about the acclaimed artist and heartthrob. Playing any Maroon 5 trivia with this hard-core group of followers will mean certain defeat. However, there's more to understand for the average fan, including how Levine rose to success, what he's up to today, and those ever-important personal stats. For example, how tall is Adam Levine? 
The Adam Levine stats you may not know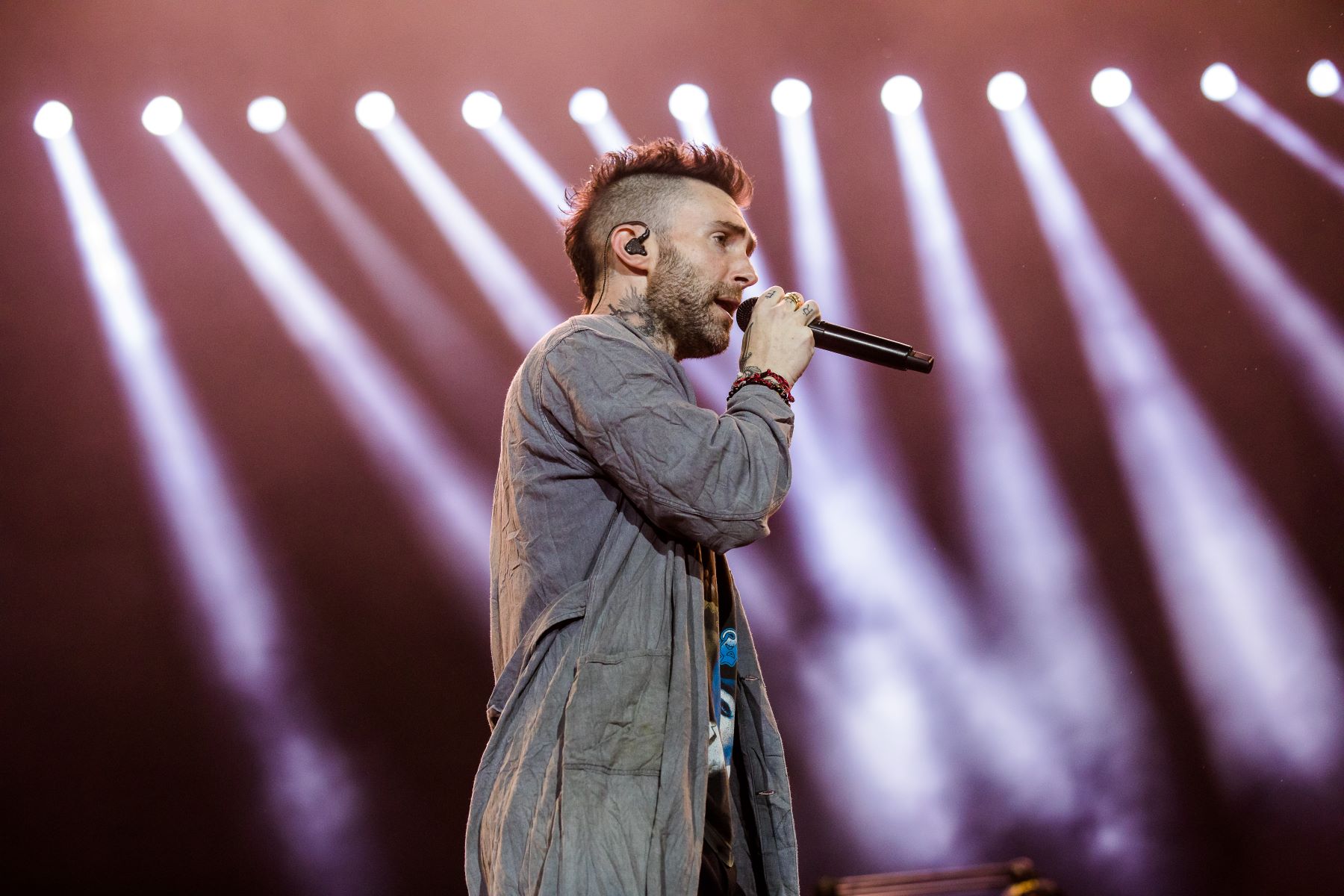 Adam Noah Levine is 42 years young with his birthday on March 18, 1979. He was born and continues to reside in Los Angeles, California. He's a Pisces who's known for dating supermodels in his past Hollywood circles. According to Healthy Celeb, he has a charming smile and athletic build, weighing a healthy 170 pounds or so. However, some Levine fans may not realize that this larger-than-life music icon only stands 5 feet, 11 ¾ inches tall, despite describing himself as being "Six Foot" tall, cites Celebrity Heights. 
So, how much taller is he than his co-workers?
Being a smidge shy of 6 feet tall isn't necessarily short. However, looking around the stage at The Voice, Adam Levine's not towering over any of his co-workers. Gwen Stefani is reported to stand tall at 5 feet, 6 inches. Still, Levine looks up to Blake Shelton, who stands 6 feet, 5 inches.
Adam Levine hasn't likely loomed over anyone in the height department. Even his wife Behati Prinsloo stands 5 feet, 11 inches, just eye level with Levine. Still, Adam Levine sure does make it a point to stand tall. With his countless achievements over the years as a singer, television host, writer, and songwriter, he has plenty to be proud of.
How Adam Levine found music industry success
According to Celebrity Net Worth, Adam Levine earns an estimated salary of $68 million, making his network roughly $120 million overall. He's earned the most publicity as the frontman of the band Maroon 5, as well as his celebrity hosting job on NBC's The Voice. Some of Levine's other projects included a recurring role on the television series American Horror Story and his role in the 2013 film Begin Again.
Levine may have a stage and on-screen presence, but he began his road to stardom in music. He formed a band in 1994 called Kara's Flowers and began touring small venues. The band eventually broke up but later reunited, with an additional member and a new name – Maroon 5. Levine was working as an assistant television writer for the show Judging Amy at the time. His writing chops were also present in his poetry that would later transition into Maroon 5 hit albums like Songs About Jane in 2002.
Britannica chronicles some of Adam Levine's music success, including the band's debut album selling 10 million copies. Maroon 5 went on to win the Grammy for Best New Artist in 2005, setting the pace for more accolades to come. "This Love" helped the group land another Grammy the following year. Some of the other hit songs fans know all the words to include "Harder to Breathe," "She Will Be Loved," "Payphone," and "Makes Me Wonder." Maroon 5 has sold more than 30 million albums across the globe, in addition to 30 million digital singles.
Maroon 5 continues to produce music and tour with a rigorous schedule. They just released their latest album, Jordi, earlier this year. Meanwhile, Adam Levine has taken home several Grammys, American Music Awards, and Billboard Music Awards, in addition to collaborating with countless other artists.