Tamar Braxton Blamed Herself for Her Divorce and Breakup From Ex-Fiancé David Adefeso
Tamar Braxton has remained silent about what went on between her and her ex-fiancé David Adefeso. While Adefeso has made claims of violence against Braxton, the "Love & War" singer has taken the high road. She admits in a recent interview that she took blame for their relationship ending, as well as the divorce from her ex-husband Vincent Herbert.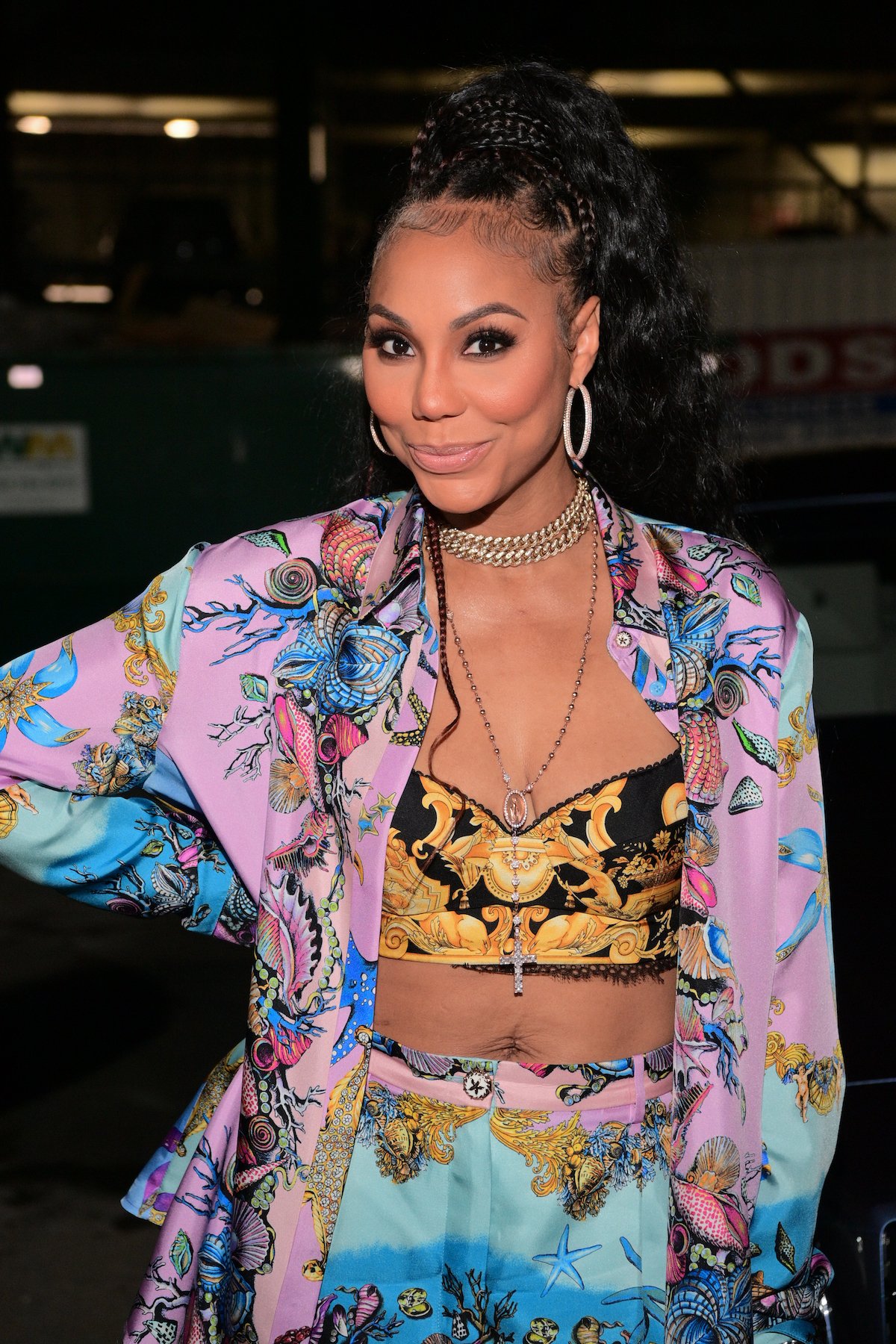 Tamar Braxton explains why she blamed herself for failed past relationships
Braxton filed for divorce from Herbert in 2017. Just months later, she began dating Adefeso, a financial guru. Braxton and Adefeso's split was contentious. He accused her of domestic violence, which she denies.
Adefeso was awarded a restraining order against Braxton, which was later dropped. He also hit her with a cease and desist from speaking publicly about him after she accused him of cheating during their marriage.
Related: Tamar Braxton Says Her Ex, David Adefeso, Is Lying About Being a Victim of Domestic Abuse
Despite how bad the split between Adefeso and Braxton was, she says she blamed herself for their demise. Much of it had to do with Adefeso's alleged complaints about her celebrity, as well as him speaking out about details of their relationship that she claims is false.
"I took all the blame," she told singer Michelle Williams during a recent episode of Williams' new online show Checking In. Williams shared similar sentiments about her split from her ex-fiancé Chad Johnson, claiming she felt responsible for damaging Johnson's career and reputation. Braxton says her experience with Adefeso was parallel, telling Williams, "I got accused of all of those things."
"[He would say] 'You ruined my career, you ruined my life, it was different before it was you,' she claims Adefeso told her. "Or, while I was in the relationship, how about [he said to me], 'Why couldn't you just be a lawyer, or a doctor, or a regular person?' – I had a hard time swallowing that it wasn't all me."
The singer is now on a fast from dating
Braxton and Adefeso split in August 2020. She says they haven't been in contact since their breakup. Therapy has helped her process things and move beyond their split. Looking back, she says she would have used more caution before falling so hard for Adefeso.
"I didn't give myself enough time to see if we are really, truly, honestly, compatible," she told Williams. "The last person I just wanted [to be] so different than my ex-husband, so their differences was like, 'Oh, this is attractive' without [me] really digging deep and looking at it like, 'This person probably can't handle someone in the entertainment business because it's so different than the corporate world.'"
Related: Vincent Herbert Is Not Part of Tamar Braxton's Reality Show Because of David Adefeso
Some of Braxton and Adefeso's relationship played out on Braxton Family Values. Braxton spoke honestly in her confessionals about wanting to protect Adefeso from the scrutiny of reality television.
Now, Braxton says she's on a hiatus from dating. She's been in romantic relationships consecutively throughout her 20s, 30s, and some of her 40s. She's happy with getting to know herself now. "Since I've done that, I don't have a desire," she states boldly about not dating.