Tamar Braxton and David Adefeso Reconciliation Rumors Continue Amid Towanda Braxton's Latest YouTube Video Post
Tamar Braxton has been dodging rumors that she reconciled with her ex, David Adefeso. But as more information is revealed, it's hard for fans to believe otherwise. The two had an acrimonious breakup, with abuse and cheating allegations from both parties.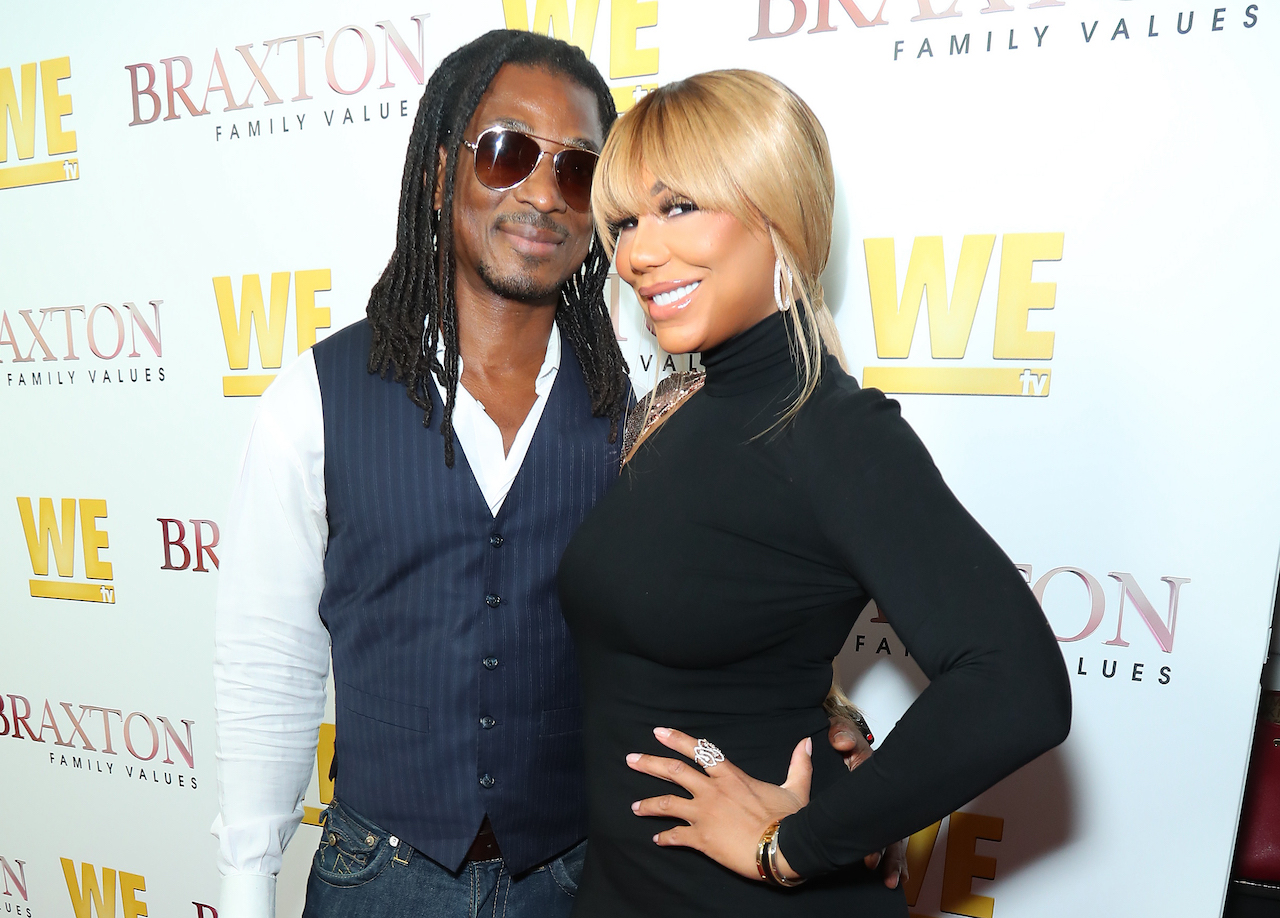 Rumors about their reconciliation swirled online
Tamar and Adefeso split in Aug. 2020, with him alleging he was a victim of domestic violence and received a temporary restraining order against the "Love & War" singer. But after Adefeso gave Tamar a Mother's Day shoutout recently, questions surrounding their relationship status began.
"There are so many smart and beautiful moms who have made a big impact in my life," he began in a post. "Sometimes it's hard to find the right words with which to say thank you; but I've found it helps to start with some of the small things you did, but which mean so much to me."After thanking his mother and sisters, he wrote of Tamar: "Then there's @tamarbraxton. Thank you for teaching me how to love. And through all life's challenges, growing together to become best friends." Braxton commented under the post: "Thank you @david.adefeso I've learned so much from you also…and I'm so grateful. God is so good." She also liked the post and the two follow one another on Instagram. 
All of this comes after YouTube Vlogger Sharrell's World reported that Braxton and Adefeso reconciled. She alleged that he was with her for support amid her sister Traci's death. 
Towanda Braxton posts YouTube video further igniting reconciliation rumors between Tamar and David Adefeso
As it turns out, Adefeso was surely around to support Tamar amid Traci's death. Towanda recently shared a nearly five-minute video in dedication to Traci. The video features several photos of the Celebration of Life ceremony they held on what would have been Traci's 51st birthday on April 2, 2022.
All attendees were instructed to wear shades of green, Traci's favorite color. Many notable faces were in attendance, including Nene Leakes and Brely Evans. And one person is was heavily featured in the photos was Adefeso.
Donned in a black suit, Adefeso is pictured smiling next to Tamar in a few photos, one of which has Tamar gazing into his eyes with a smile. In one photo, the two are in close proximity and appear to be an item. Tamar's ex-husband, Vincent Herbert, was not in any of the photos, leaving many to believe the rumors about her and Adefeso are true – especially because Adefeso made his grievances with Herbert and Tamar's close relationship known when they were dating.
The singer previously denied they were dating
Despite the speculation, Tamar has shot down rumors she and Adefeso reconciled. In an Instagram Story, she wrote: "Hey there…I know y'all are used to a different Tamar but that's simply not me anymore. I haven't fallen out or gotten back together with anyone. I'm not messy and drama-filled. I'm healing and under construction. That old Tay is NEVER coming back cause she doesn't exist. Get used to this one. She's more consistent, confident, and blessed…basically, she's so much better. God bless y'all," she wrote with a heart and prayer-hand emoji.
She also revealed in a Tweet recently that her son Logan demanded she begins dating. "My son woke me up harassing me asking me 'Don't you think it's time for a boyfriend!??'… 'You know you can at least download Tinder.' How is an 8yr old going to attack me like that!!… I'm going back to bed smh," she wrote.
For more on the entertainment world and exclusive interviews, subscribe to Showbiz Cheat Sheet's YouTube channel.
RELATED: Tamar Braxton Details What Led to Her Mental Breakdown – 'Years of Toxic Behavior and Surroundings'