Tamar Braxton Defends Her Ex, David Adefeso, After Sister Toni Braxton Slams Him on Instagram
The drama between Tamar Braxton and her ex, David Adefeso, is now spilling over into Tamar's famous family. The Braxton sisters are done biting their tongue in regards to Adefeso. They are blasting the "Love & War" singer's ex on social media as Tamar comes to Adefeso's defense.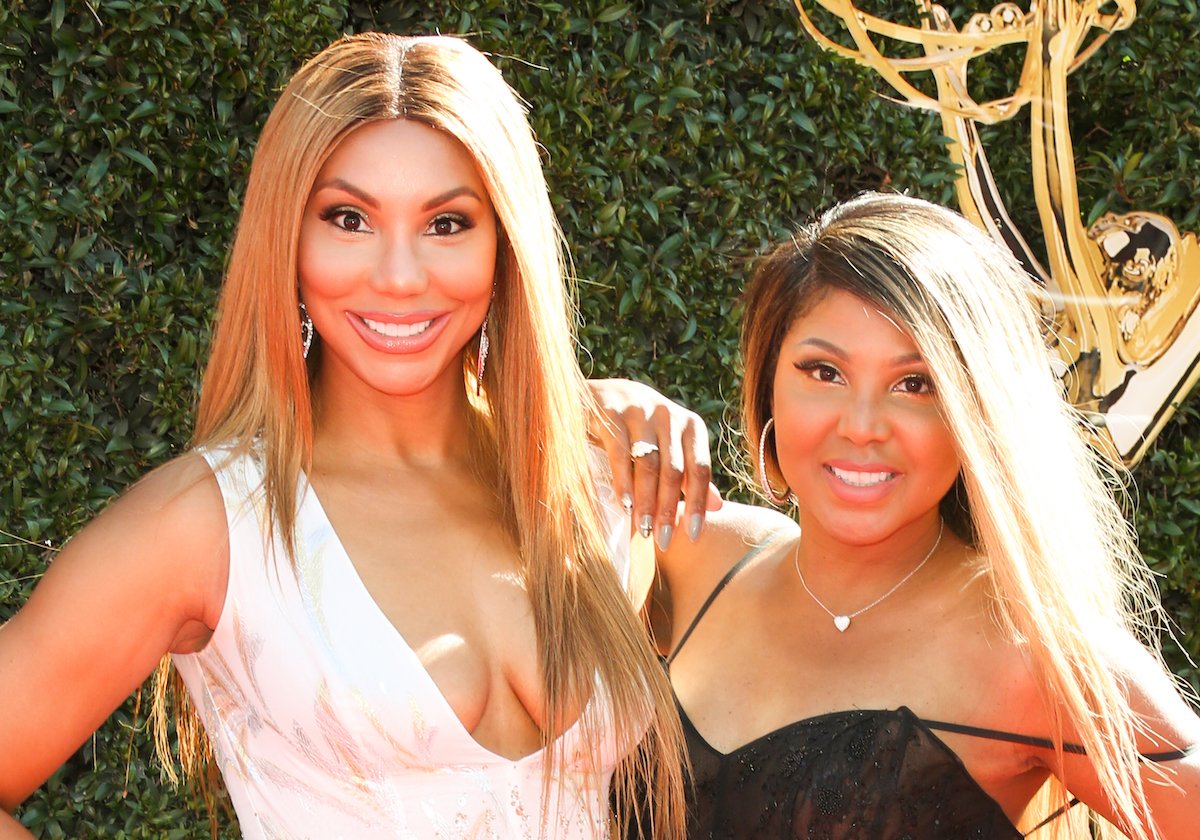 Toni Braxton and her sisters slam David Adefeso for his handling of the breakup with Tamar Braxton
The Braxton sisters are not giving Adefeso any slack for his public campaign against Tamar amid the former couple's breakup. Trina recently blasted Adefeso, explaining that she does not agree with his handling of the breakup during an interview with Claudia Jordan.
In response to Adefeso's restraining order against Tamar, Trina says, "I thought it was a lot and I thought it was unnecessary but I think it's important for me to keep my opinions to myself because it's not going to be pleasant."
Trina says the situation with Tamar and Adefeso has only drawn the Braxton family closer. 
Toni is now speaking out against Adefeso. In a shocking Instagram post, Toni accuses Adefeso of dragging her children into his mess between him and Tamar.
"David, You Weasel…you Ferret…You are beyond contempt," Toni begins in the post. "Once again, DO NOT include my children in your shenanigans. Please leave my family alone!"
A source tells The Shade Room that Adefeso reportedly sent police to Toni's home believing Tamar was staying there in an attempt to serve her with legal documents. Adefeso's reps released alleged text messages between him and Toni with Toni begging for him to keep her and her children out of it.
Towanda followed up, calling Adefeso a "loser boy" during an Instagram live. She also says that the situation between Tamar and Adefeso is much more serious than the public knows. Trina also reposted Toni's post about Adefeso.
Tamar Braxton defends David Adefeso, says Adefeso was an 'amazing partner' 
Tamar has been silent since her split from Adefeso. With the exception of an Instagram post promising to love herself and keep her mental health a priority, Tamar has remained mum about the details of their split. 
Following her sistsers' Instagram posts, Tamar is breaking her silence. In a series of audio recordings she posted to her social media, Tamar shades her sisters for speaking publicly. 
"I appreciate my family all of a sudden speaking up for me," Tamar began. She also notes that though her family is currently speaking out in the media that their relationship remains estranged. 
Though Tamar agrees with her sisters that Adefeso's handling of their breakup could be better, she insists that their relationship was not all bad. She says Adefeso was an amazing partner to her and an even greater stepfather to her 7-year-old son, Logan.
Tamar hints that her family was not present during her time of need. She is asking that all allow her to deal with her personal issues privately.
Season 7 of Braxton Family Values returns November 5 on We TV. It's unclear if Tamar and Adefeso's troubles will play out as they have been on her spinoff Get Ya Life.