Tamar Braxton Has A New Television Project In The Works!
Tamar Braxton's long awaited television show is set to premiere on VH1 soon. Braxton will host for the first time in over four years.
Tamar Braxton has a new television show! Media outlets are reporting that the former co-host of The Real has landed her own talk show after a four-year hiatus from hosting. The singer and reality star's newest project is set to air within the next year.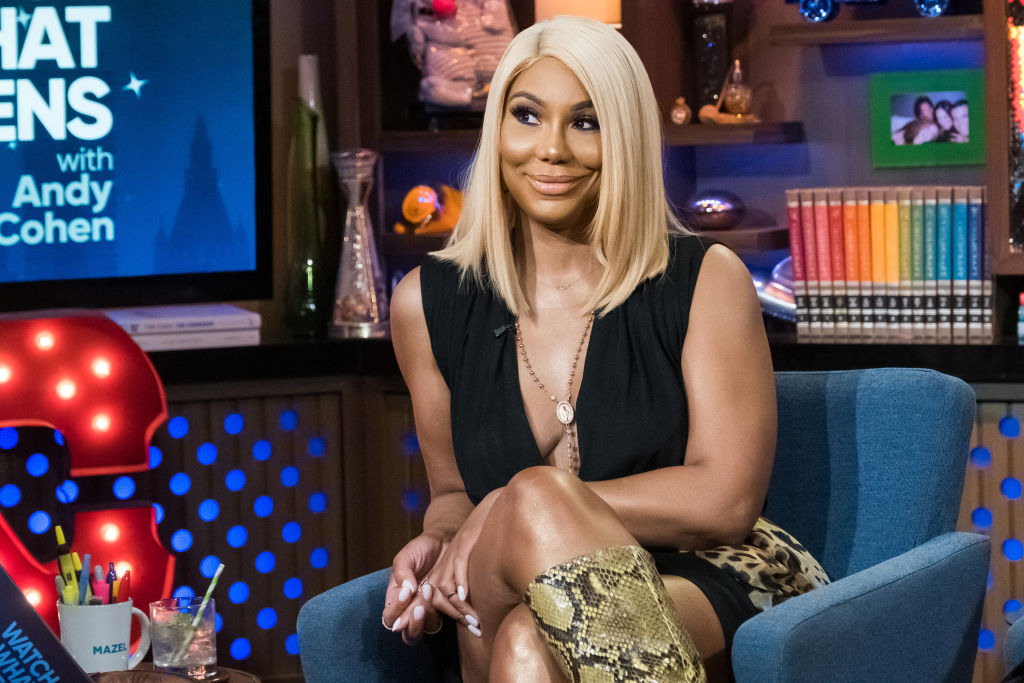 What television shows have Tamar Braxton appeared in?
Tamar became an instant star after the debut season of her WeTV reality series, Braxton Family Values. The series chronicled the Braxton sisters as they navigated sisterhood and their personal career ambitions. Tamar was committed to getting from up under her big sister Toni's shadow and prove that she could be a superstar entertainer on her own.
After the second season of the show, Tamar landed her own reality show with then-husband, Vincent Herbert. Tamar & Vince ran for five successful seasons and documented Tamar's rise to solo stardom with Herbert as her manager. It also showed Tamar's struggle to balance a growing career as a singer, television personality and businesswoman as she became a first-time mommy to her son, Logan, in 2013. The show ended when Tamar filed for divorce in 2017.
In between filming for Braxton Family Values and Tamar & Vince, Tamar was hired as a co-host on the FOX daytime talk show, The Real and also competed in Dancing With The Stars. She was let go from The Real after season 2 due to alleged conflict behind the scenes and advertisers feeling she wasn't marketable. But being fired didn't stop her, she went on to become the first African-American winner of Celebrity Big Brother in 2019!  
Tamar Braxton has a new television show coming to VH1
Braxton was devastated from being let go from The Real and her breakdown was shown on Braxton Family Values. Soon afterward, Steve Harvey offered the star her own show under production company and she was set to begin shooting in the fall of 2017.
Things fell through with Tamar's deal with Harvey. It was later revealed that she was in talks with Love & Hip Hop creator, Mona Scott-Young, to bring a new talk show to VH1. It wouldn't be the first gig she had on the network. Tamar once appeared with her famous BFF, Tiny Harris, on a late-night talk show alongside rapper Trina, and model Claudia Jordan. 
She spoke about the potential project last year as it was reported by The Jasmine Brand. 
"I have a VH1 show coming up that got picked up for 20 episodes. I'm really excited about it. It's kinda like a musical sort of. But it's really, really good and entertaining. I've always been into acting. I started off with Tyler Perry, a lot of people don't know that. I did Madea Goes to Jail. We had a great time. Ever since then I've had the acting bug. Then the reality show came and the music bug definitely never goes away."

The Jasmine Brand
The Jasmine Brand exclusively reported on Jan. 13 that Tamar's VH1 show has been officially greenlit. Sources told the media outlet that it's a beauty show that's "currently in production."