Tamar Braxton Is No Longer Following Her Sisters or Mom on Instagram After Accusing Them of Exploiting Her Pain
Tamar Braxton has unfollowed her mom and sisters from Instagram after accusing them of exploiting her pain for the new season of 'Braxton Family Values.'
The estrangement between Tamar Braxton and her famous family is intensifying. Tamar is upset with her family after seeing a new teaser for the upcoming season of Braxton Family Values that mentions her attempted suicide. As a result, the Love & War singer is no longer following her family on Instagram.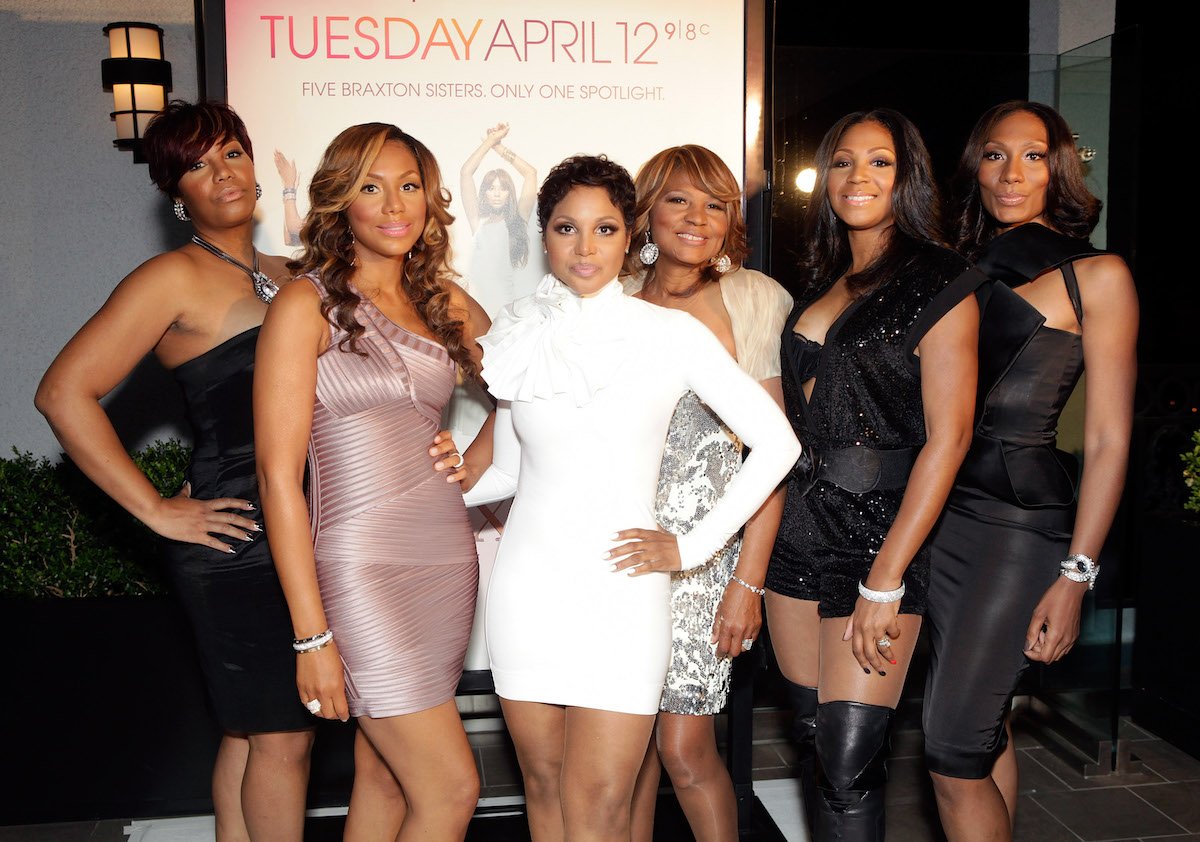 Tamar Braxton blasts We TV and her family for speaking of her attempted suicide on upcoming season of 'Braxton Family Values'
We TV released a new teaser for Braxton Family Values on Oct. 21. The teaser features Toni receiving a phone call regarding Tamar's hospitalization due to Tamar's attempted suicide. A panicked Toni then informs her mother of Tamar's condition.
Towanda and Trina speak of their initial reaction to hearing the news about Tamar. Trina says she became numb, while Towanda says the news is unbelievable. Toni also says the whole ordeal is like a nightmare for her family.
Taking to Instagram after seeing the teaser, Tamar is blasting her family and former network. She is no longer in a contract with We TV. Tamar accuses the network of ruining her family's bond by manipulating drama for the show.
"After waking up to that disgusting trailer…F*CK @wetv and whomever else participating for using my pain for their pleasure and ratings," Tamar writes.
She also elaborated in a Twitter post, saying the scenes featured in the new teaser were recreated months after the show stopped filming. 
Tamar Braxton unfollows her sisters and mom on Instagram
Madame Noire reports that Tamar is no longer following her four sisters nor her mother on Instagram amid the release of the new teaser. Both Tamar and Traci were already not following one another due to their blowup that occurred during the season 6 finale. 
Tamar has also been upset with her family over them speaking negatively about her ex, David Adefeso. She says despite their bitter break up and impending legal issues, Adefeso was a good partner during their relationship. She is also asking for her family to cease speaking publicly and allow her to address her issues personally.
This isn't the first time Tamar has had social media beef with her family. She previously stopped speaking to her mother and sisters for alleging that her ex-husband, Vincent Herbert, was physically abusive during their marriage. Tamar says her family did not tell the whole truth, admitting she felt blindsided by her family's outspokenness. 
A tearful Ms. Evelyn was filmed heartbroken over Tamar changing her number and being unable to contact her youngest child. Tamar also ignored Traci by driving off of a film set that Traci was visiting in an attempt to reconnect with Tamar.
Tamar will be appearing on an upcoming episode of The Tamron Hall Show to tell her side of the story regarding her attempted suicide, break up with Adefeso, and her issues with We TV and her family. The episode will air on Wednesday, Oct. 28. Viewers are encouraged to check their local listings for air times.
Season 7 of Braxton Family Values begins airing on Nov. 5 at 9 pm EST on We TV.