Tamar Braxton and Nene Leakes Reportedly Have a Falling Out
Tamar Braxton has several celebrity friends, with Nene Leakes being one of her closest. The two have grown close in recent years but reportedly are now not on speaking terms.
Tamar Braxton has been known to have vicious public feuds. Some of her longstanding beef include drama with singer K. Michelle, and even television personality Claudia Jordan. She's made peace with both women but there are now rumors that she has another fire to deal with. Braxton has reportedly had a major falling out with a longtime friend, Nene Leakes.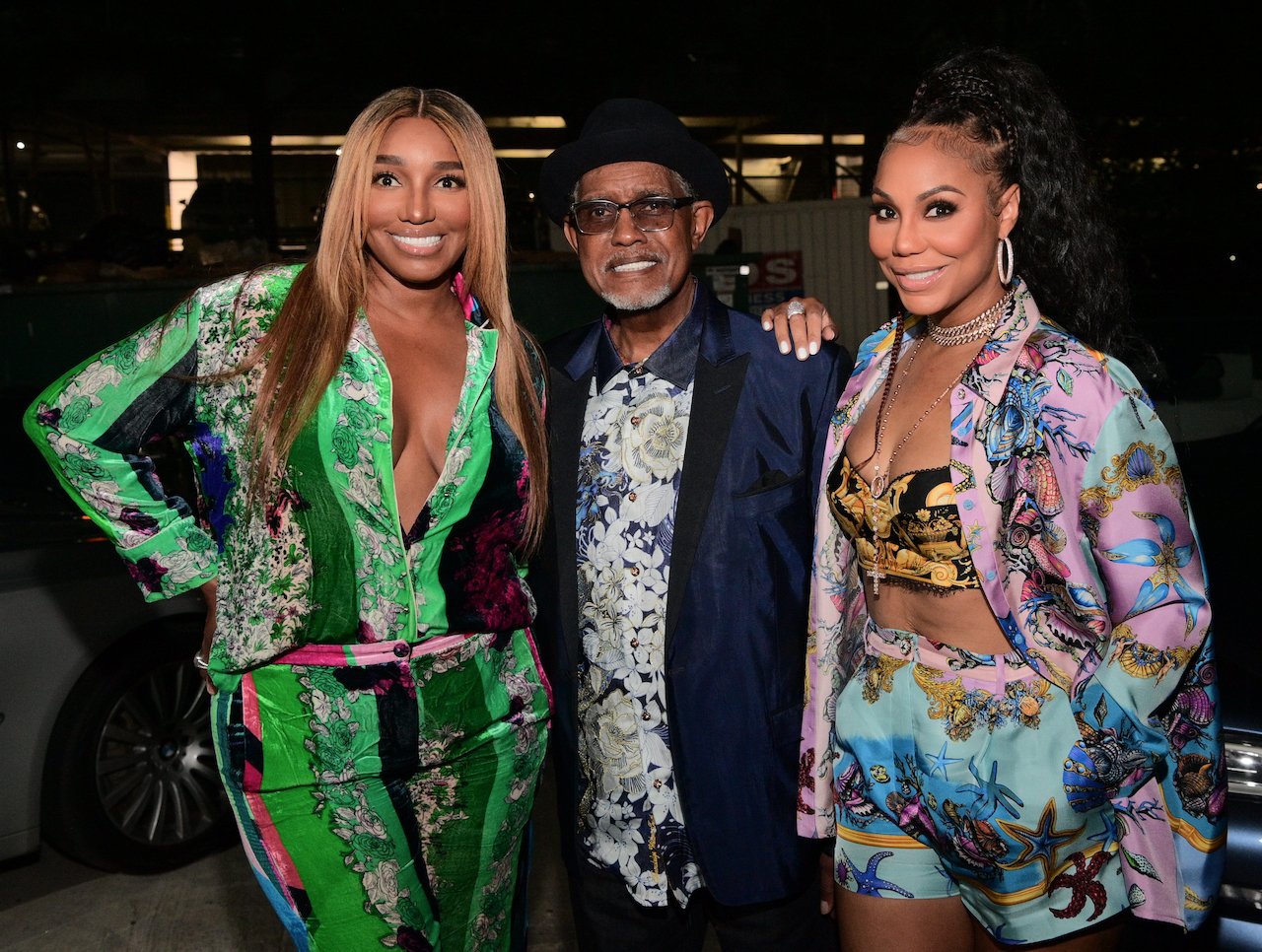 Tamar Braxton and Nene Leakes reportedly have a falling out
Braxton and Leakes have been close friends for several years, publically supporting one another's careers, attending each other's events, and even being systems of support for one another through tragic losses. The former RHOA star lost her husband Gregg to colon cancer in 2021. Just months later, Braxton's older sister Traci died after a year-long battle with esophageal cancer.
But it appears things turned sour. Fans noticed that Braxton no longer follows Leakes on social media. She also posted several cryptic messages on her Instagram Stories about disloyal friends that some felt were aimed at Leakes. 
Now, popular YouTube vlogger Sharrell's World is claiming there are two theories regarding their falling out. Insiders have alleged that Leakes is upset with Braxton over her alleged reconciliation with her ex, David Adefeso. Another theory is that Braxton learned Leakes was talking negatively about her behind her back.
David Adefeso and Tamar Braxton's breakup was tumultuous
If Leakes is concerned about Braxton potentially reconciling with Adefeso, she has good reason. Adefeso accused Braxton of domestic and verbal abuse and was even granted a temporary restraining order against the "Love & War" singer after their split in August 2020. Braxton denied Adefeso's claims and the restraining order was eventually dismissed.
But the drama didn't stop there. There were several reports about Adefeso being controlling and jealous, with Braxton allowing him to have input over her business affairs. Adefeso also had alleged issues with Braxton's co-parenting relationship with her ex-husband, Vincent Herbert.
Braxton felt responsible for the end of their relationship due to her being a public figure. Despite Adefeso's actions after the split, she admitted that she was devastated by the breakup because she considered him to be the best and most supportive partner she ever had.
The singer denies reconciliation with David Adefeso and drama with Nene Leakes
Braxton caught wind of the rumors and decided to address them in a note on her Instagram Stories. She shot down claims of reconciliation and a falling out with any friends. In the message, she wrote:
"Hey there…I know y'all are used to a different Tamar but that's simply not me anymore. I haven't fallen out or gotten back together with anyone. I'm not messy and drama-filled. I'm healing and under construction. That old Tay is NEVER coming back cause she doesn't exist. Get used to this one. She's more consistent, confident, and blessed…basically she's so much better. God bless y'all," she wrote with a heart and prayer-hand emoji.
Fans however don't believe it. Adefeso wishes Braxton a Happy Mother's Day on Instagram and the singer commented. They currently are following one another on Instagram. According to Sharrell's World, Adefeso was present with Braxton and her family during Traci's passing and memorial services.