Tamar Braxton on Why She's Never Had a Successful Relationship
Tamar Braxton believes her relationships failed due to little commitment from her partners. Braxton is currently single.
Tamar Braxton is doing a lot of reflection on why her past relationships did not last. The "Love & War" singer says the key element she was missing in her relationships was reciprocity of commitment. Despite this, Braxton remains hopeful of finding her forever love.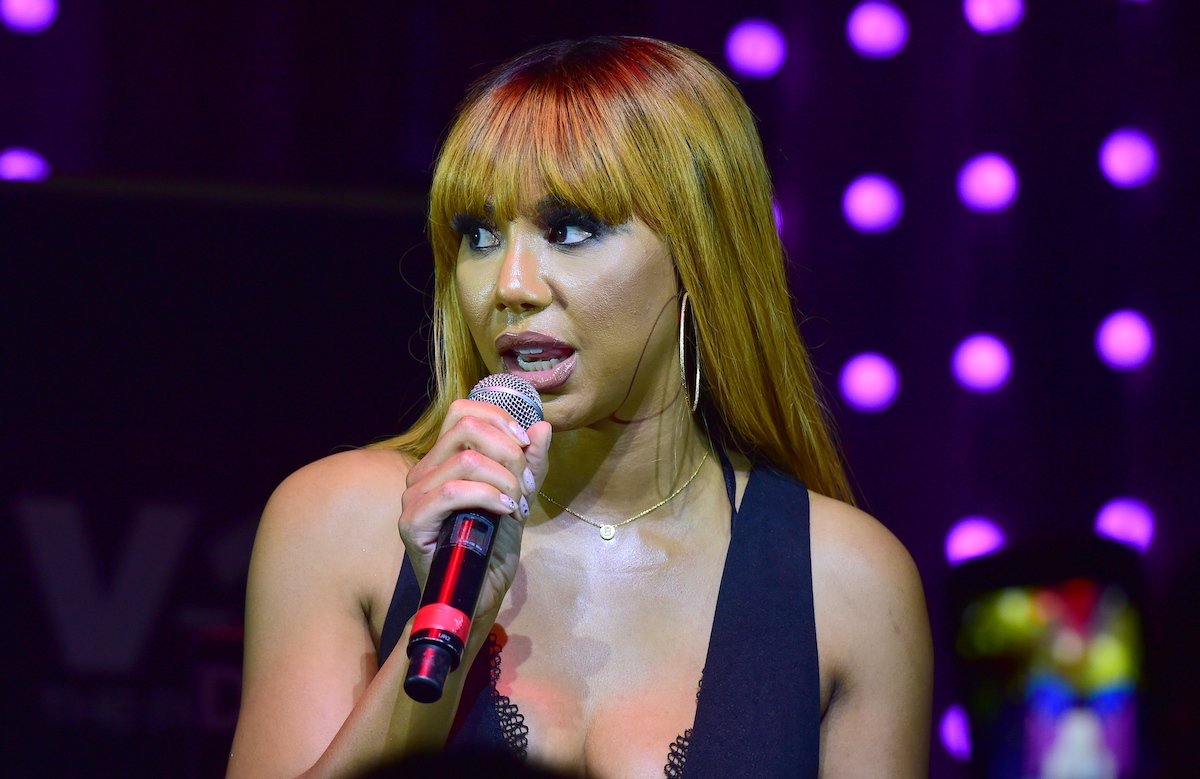 Tamar Braxton says never experienced mutual commitment
Braxton recently had married couple Cora Jakes Coleman and Brandon Coleman on her Under Construction podcast to discuss having a long-term marriage. The Colemans gave many gems on why their marriage works. 
According to Cora, one major factor is that the two reciprocate by being there for each other and having the ability to be strong for the other in difficult times. They say a dedication to the relationship and desire to stay together is key.
The advice registered with Braxton, who revealed an aha moment after Cora gave her take.
"While you were talking, it just dawned on me why I haven't had a successful relationship," Braxton began. "That commitment was never present at the same time. Because it's a two-way street. Everybody has to feel that way all the time. Everybody gotta feel that way in this relationship. And if I just feel it and you don't feel it – or if you feel it and I don't feel it, it's not going to work."
Cora couldn't agree more, telling Braxton:
It's a mutual agreement – it's a mutual fight – it's a mutual, 'Will we get through this today? This storm that's been present to us today, will we get through it?' And understanding that even without you, I'm gonna go through storms. So you're coming to me needs to be for the benefit of getting through the storm, for the betterment of getting through the storm – not for extra burden.
The singer and reality star says she previously blamed herself for failed relationships
Braxton split from her husband and manager Vincent Herbert in 2017. Just months later, she began dating businessman, David Adefeso. The two went public quickly and he was even featured on Braxton Family Values and Bratxon's spinoff Get Ya Life.
The two split in August 2020 and Adefeso alleged domestic violence and was granted a temporary restraining order against Braxton. She claimed he was unfaithful.
Despite the drama between Adefeso and Braxton, she says she blamed herself for their breakup. 
"I took all the blame," she told singer Michelle Williams during a recent episode of Williams' new online show Checking In. Williams shared similar sentiments about her breakup from her ex-fiancé Chad Johnson. Per Williams, she felt responsible for damaging Johnson's reputation. Braxton says her experience with Adefeso was the same, telling Williams, "I got accused of all of those things."
"[He would say] 'You ruined my career, you ruined my life, it was different before it was you,' she says Adefeso told her. "Or, while I was in the relationship, how about [he said to me], 'Why couldn't you just be a lawyer, or a doctor, or a regular person?' – I had a hard time swallowing that it wasn't all me."
Braxton is not on a dating hiatus and focusing on parenting and rebuilding her career.