Tamar Braxton Regrets Criticizing Her Sister Traci's Music and Singing Voice
It's no secret that Tamar Braxton blames her We TV reality series Braxton Family Values for much of the estrangement between her and her famous sisters. She says producers orchestrated much of the drama and instigated arguments to be prolonged for high ratings. Unfortunately, the sisters spent many years on the outs as a result. But now, she says they are in a much better place.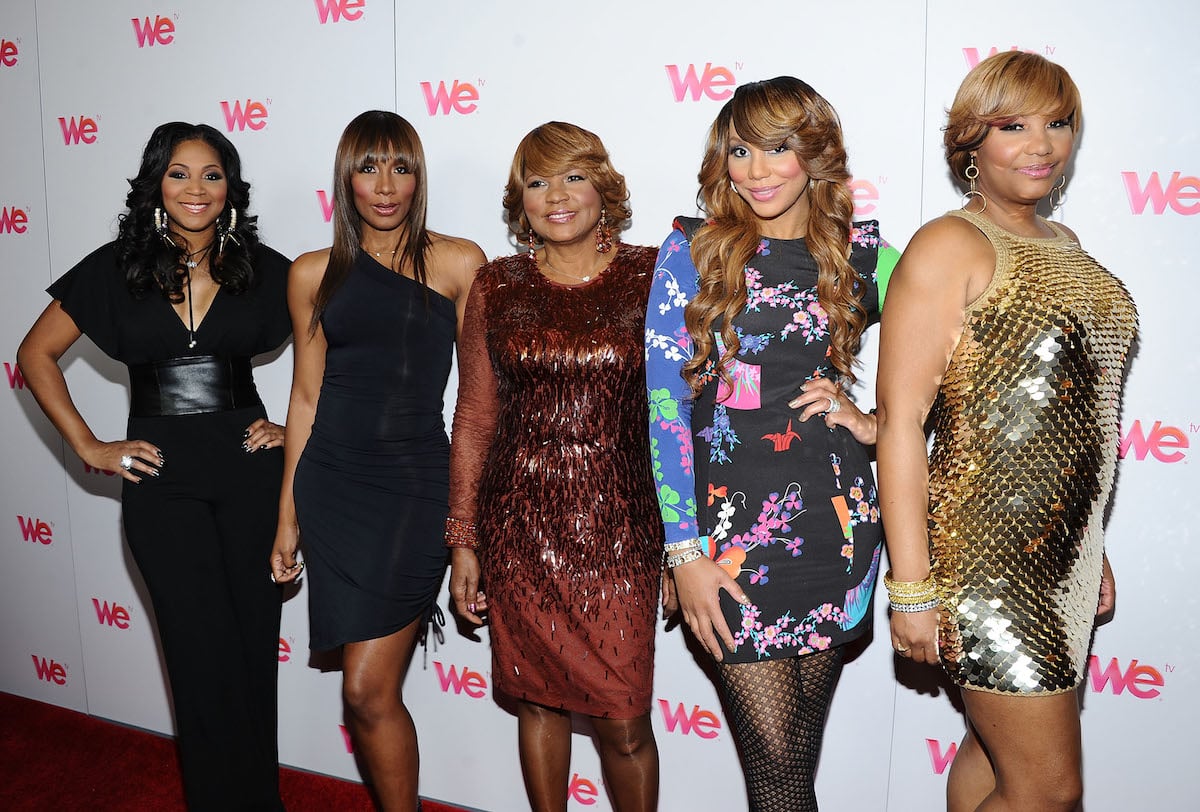 In a recent social media post, Tamar reflects on making comments about her sister Traci's career that she says hurt Traci and their sisterhood. Looking back, she's happy they've resolved their issues and says they are now closer than ever.
Tamar Braxton apologizes for past comments she made about Traci Braxton's music
Tamar took to Instagram to publicly apologize to Traci for comments she made on Twitter way back in 2014. It all started when Traci, who was live-tweeting during an episode of Braxton Family Values, gave their big sister Toni a shoutout for paving the way for her own music career. In the episode, Tamar denied that Toni was responsible for the sisters' success.
Tamar took Traci's tweet offensively. The photo that Traci posted with her caption was of Toni holding a Grammy award. One follower commented that she hoped Traci would one day win her own Grammy. Tamar sub-tweeted shadily, writing, "Do the Grammy's have a duet with autotune category yet?"
Related: Tamar Braxton Says 'Braxton Family Values' Is The Cause Of Estrangement With Her Sisters
Tamar is now apologizing for the comment, realizing it was hurtful and insensitive to Traci. Traci's journey to become an independent artist after 20 years away from music is long documented on the show. Tamar's post reads in part:
I regret this time the most. I was spoiled and stupid. Selfish, self righteous and overly sensitive. And I made you feel like s— with this irrational non deserving post. I think this is when our relationship took a turn for the worst…but look at God. We are closer than ever. Probably because WE disinvited the devil in our homes. The truth is she (YOU) are talented and you make bops just like the rest of us in your own style and in your own way. And it's is GREAT music I still jam to #lastcall…you are enough.
The 'Under Construction' podcast host vows to never do similar reality television projects
Tamar says putting her life on display as she has in the past has negatively impacted her reputation and personal life. In addition to Braxton Family Values, she had two We TV spin-offs. Tamar & Vince ran for five seasons, with the final season chronicling the road to divorce. Her second spinoff Get Your Life ran for just one season and she says was unfairly edited.
Now, Braxton says she's not interested in being part of reality television as a cast member.
Related: Tamar Braxton on Why She's Able To Appreciate Being in a Good Space
"I'm not interested in telling my life story anymore. I just don't want people in my house anymore," she told Jason Lee on Hollywood Unlocked. "It's like an invasion of privacy, especially when you don't have control over what they point out. People think that I'm a shady person, a s— talker, a backstabber – because that's what they see on the show."
Braxton says she'll continue to produce shows as she likes storytelling and wants to show more positive images.