Tamar Braxton Comes Out of Retirement and Returns to Stage After Sister Traci's Death
Tamar Braxton previously said that she retired from music in 2017. But amid her sister Traci's death in 2022, Tamar has returned to the stage in the form of a tour and is also recording new music.
Tamar Braxton shocked fans when she said she'd fallen out of love with music. The Grammy-nominated singer's journey to solo stardom was chronicled during her time on Braxton Family Values and its subsequent spinoffs. So fans were excited when she revealed that she'd be embarking on a multi-city tour. The tour dates come just weeks after her sister Traci's death.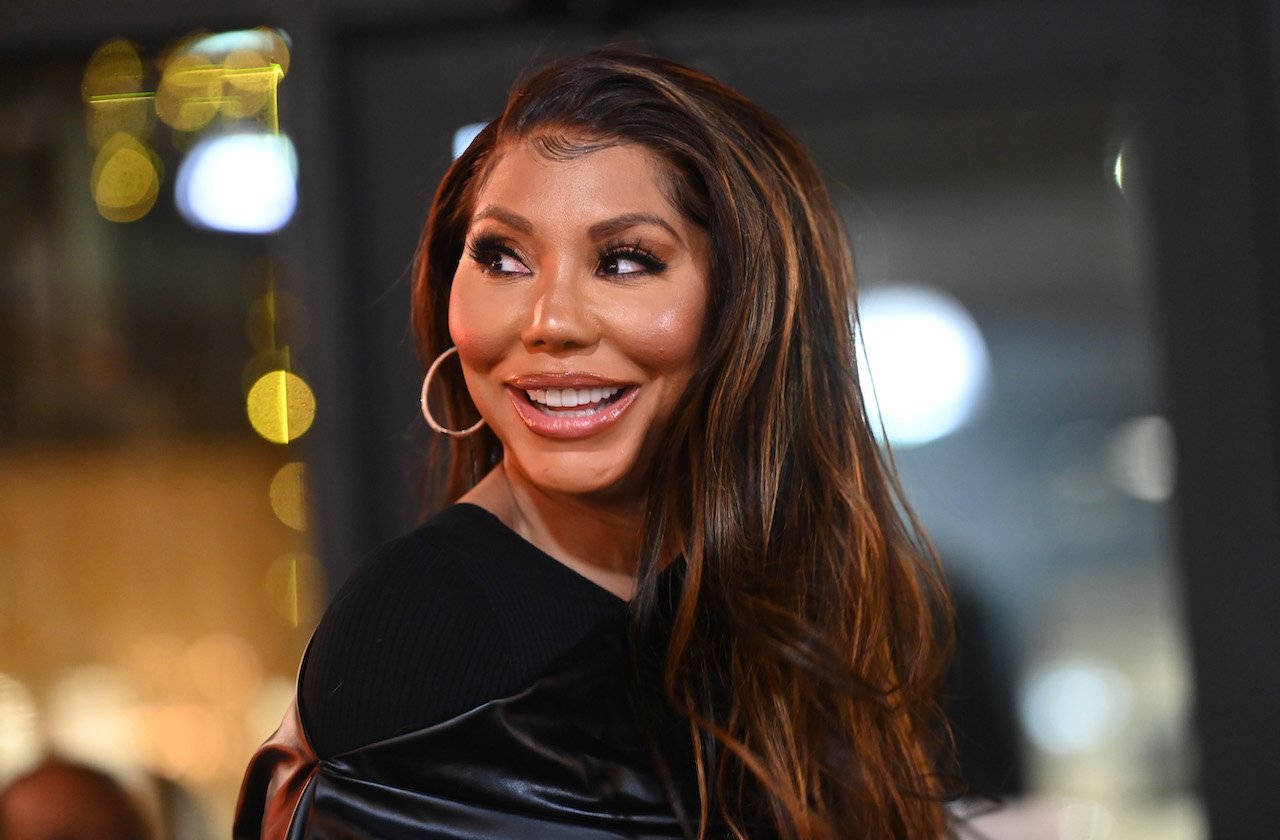 She previously vowed that she was retiring from making new music
Braxton announced her 2017 fifth solo studio album Bluebird of Happiness would be her "best and last album" in a since-deleted Instagram post. Regarding her decision to not record music moving forward, Braxton told Billboard Magazine that troubles in her marriage at the time was the main factor. She said:
Me and my husband work really, really close together and we have a lot of projects that we're working on and I'm most passionate about singing and writing, performing. And anything that I can do to alleviate the stress from that onto my marriage, then I'm here for.
She filed for divorce ahead of their nine-year wedding anniversary in 2017. While recording "Crazy Kind of Love" for the True 2 The Game soundtrack, she said she fell in love with her craft all over again.
"This song and this whole project really got me into recording again and wanting to be an artist," she gushed at the time to Billboard. "And I never thought that I wanted to have a record or to even have that kind of passion, and because of this film and because of this particular record has made me fall in love with music again."
The reality star is currently on a multi-city tour
Braxton has been teasing new music since the start of the New Year. She Tweeted: "The album. Slaps. Get ready [fire emoji]." The new music and studio album she's working on will be her first full-length release since 2017's Bluebird of Happiness. She's also shared videos and photos of herself in the studio on her social media.
She surprised fans by sharing live dates on an East Coast Tour that began in her home state of Maryland on Saturday, April 30. She captioned the Instagram post: "If you would be so lucky to get a ticket. I'll have something special and NEW for you," hinting that she would perform new music on her set list. 
Video footage from the first two shows that fans posted includes Braxton singing her hits like "The One," "All The Way Home," and "Love & War." She also performed "Crazy Kind of Love" mixed in with Whitney Houston's "Saving All My Love For You," which her single samples. 
Aside from her individual performances, Braxton is also on a few other lineups. She will be performing at the Nashville R&B Fest on June 4 alongside Keith Sweat, 112, Tevin Campbell, Pretty Ricky, Raheem DeVaughn, and H-Town.
Her tour announcement came weeks after her sister's death
Tamar's sister Traci died on March 12 from complications of a year-long battle with esophageal cancer. The family stuck by her side throughout the private ordeal. To honor Traci, the sisters held a birthday celebration on April 2 on what would have been Traci's 51st birthday.
It appears going on tour and performing live is a way for Tamar to grieve her sister's loss. She captioned one post promoting her string of performances: "Whether you experience a LOSS or feeling LOST, you'll always find your way back #underconstruction." 
The singer's NAACP Image Award-nominated podcast of Tamar's is titled Under Construction. Many fans believe it may also be the title of her forthcoming album.