Tamar Braxton Says 'Braxton Family Values' Is The Cause Of Estrangement With Her Sisters
Braxton Family Values made history as the longest-running reality show featuring a Black cast but according to Tamar Braxton, the show is the cause of destroying her relationship with her siblings. The "Love & War" singer blames the show for the current estranged state of her and her four famous sisters and cites the need for We TV to keep up high ratings with fake drama as a result.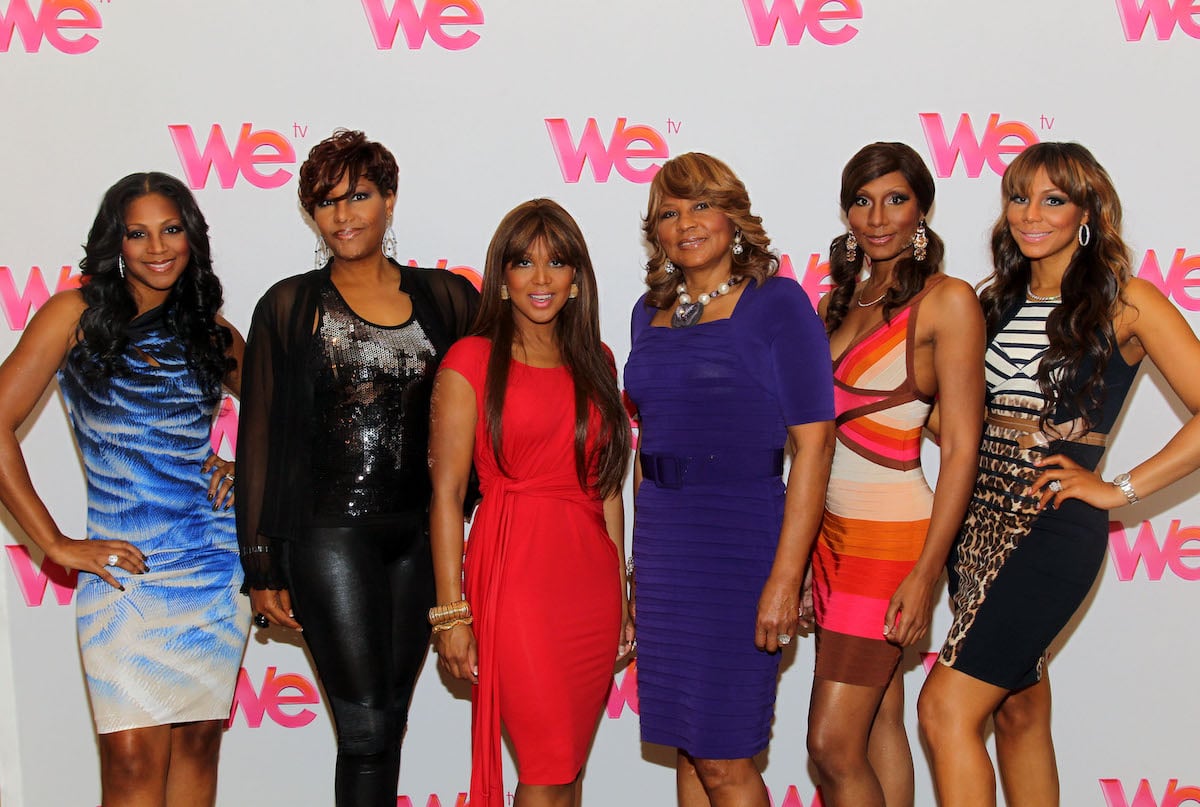 Tamar Braxton previously admitted that she no longer enjoys 'Braxton Family Values'
Braxton Family Values has been the number one show on We TV since its debut in 2011. For seven seasons, the series has documented the relationships and careers of Toni Braxton and her four younger sisters, along with the guidance of their mother. 
Viewers of the show fell in love with the Braxton's tight-knit unit, talent, and sassy personalities. But along the way, there have been explosive arguments and family division. Tamar says the show is no longer a good experience for her.
"At first, it was a lot of fun because I felt like we were speaking for the African American family and then for the African American female and being individuals – and that was maybe for the first five years," she told Nick Cannon during a June 2020 interview on his morning radio show. "I absolutely, positively hate it. I hate what it's done to my family."
Tamar says the show documents everything but actual family values now and hints that producers behind the scenes create drama for entertainment purposes.
"I don't feel like you get anything positive from it – a lot of arguing and fighting and shenanigans and it's not what my parents raised and designed for our family," she says. "And I think what it's turned into, what you see on television is definitely not something I want to stand by…if you're not gonna tell the real story…the ups and downs but also the resolve…if you can show the chaos, the resolve, and the success then you have a true American Black family story."
Tamar Braxton says 'Braxton Family Values' is a huge reason why she and her sisters are not on speaking terms
Tamar is no longer following her sisters or their mother on Instagram. She says the network and her family are exploiting her attempted suicide by including her family's reactions in the trailer.
While speaking to Tamron Hall, Tamar elaborates her belief that the show negatively affects her family. She admits that she's been a willing participant in the drama at times.
"I'm not going to sit here and act like a complete victim – I played a part in that," she says.
Still, she says that at some point she began to realize that losing her family for the show is not worth it.
"I love my family and I don't want to fight with my family…Now we're at the point where it's assaults and threats. This is not the show that I created. I created the 'Braxton Family Values' because I wanted to be an example part of the Black community with five Black amazing sisters, from all different walks of life, who can inspire and help and people can learn from our experiences along the way.

Tamar Braxton, Tamron Hall
Tamar admits that the relationship between her and her sisters is not at the best place as a result.
"I talk to my mother every single day," she says. "Look, I love my sisters. I feel like I have what I want from them and I have their love and I know my family loves me…I know, everybody wants me to blame my family. When you sign up for something like this, and you have the kind of people behind the scenes that you have [in control]."
As for what it would take to get things on track with her and her family, Tamar says forgiveness and accountability on both sides. She also says that she's done with reality television forever.
Season 7 of Braxton Family Values premieres on We TV on Thursday, November 5 at 9 pm EST.