Tamar Braxton Says David Adefeso Cheated During Their Relationship
In spite of him seemingly going on a smear campaign in the wake of their breakup, Tamar Braxton refused to bad mouth her ex, David Adefeso. She defended Adefeso as a great partner during their two-year relationship. But, she's now alleging he was unfaithful.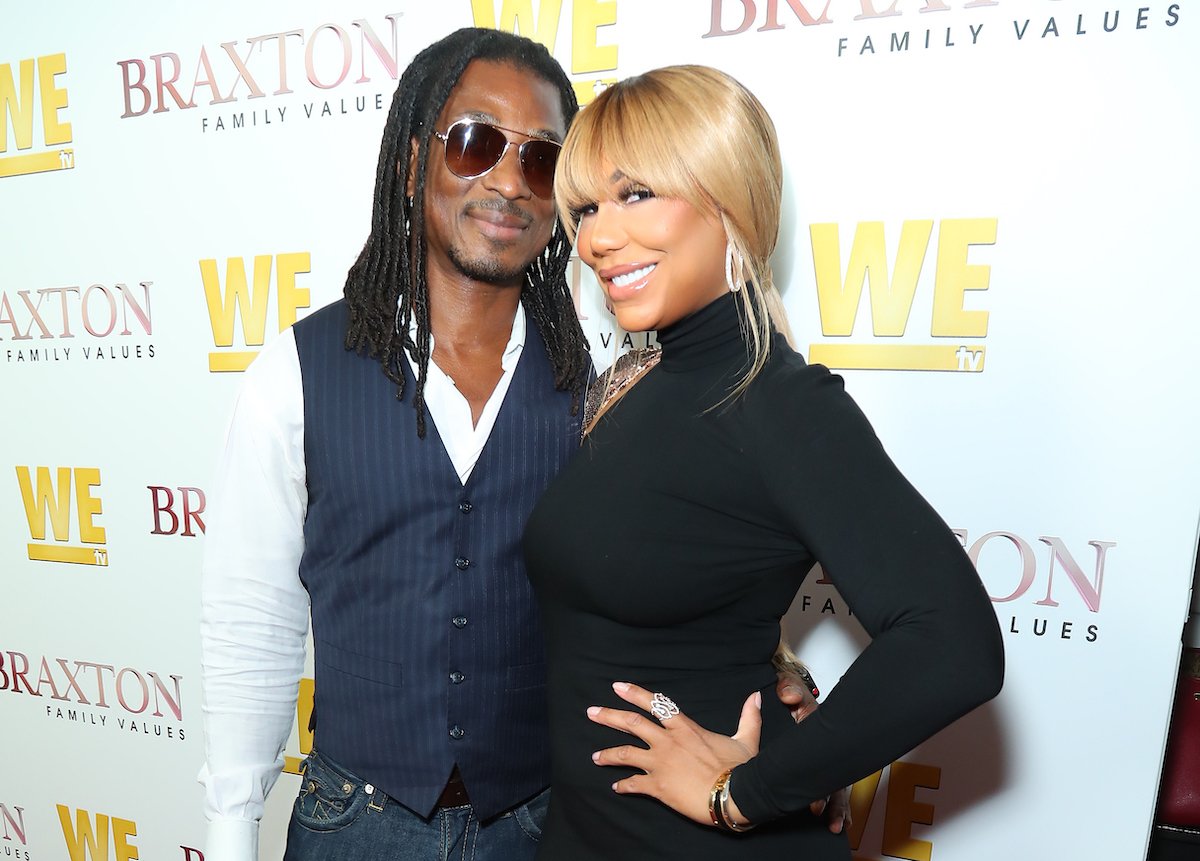 Tamar Braxton accuses David Adefeso of being unfaithful
Rumors about Adefeso cheating hit the next when Hollywood Unlocked reported that a source came forward claiming Adefeso was cheating with his employee during his relationship with the reality star.  
The gossip site posted photos of Adefeso with the woman in question vacationing together on a yacht. The report also alleged that Adefeso was using his fame from his relationship with Braxton to expand his financial business.
Related: Tamar Braxton Denies Reports That Her Boyfriend Is Controlling; Hints To Marriage
Recently, media personality Jessica Woo Tweeted Braxton her admiration of Braxton's relationship with Adefeso.
"It ain't none of my business but… I really liked your fiancé," Woo wrote. "He was a good man Savanah! But filming that show with you know who wasn't a good idea for you two. Maybe God can fix that? If not, I pray God sends you your Boaz."
For the first time, Braxton addressed the cheating rumors and confirmed that Adefeso was unfaithful.
"He was cheating with his then assistant now CFO since 2019 Jessica…God fixed it," Braxton wrote back.
Adefeso hasn't responded to Braxton's claim but his Instagram account still features photos of the two from their time together.
The breakup between the two was brutal
Braxton and Adefeso split in August 2020 following reports of the two getting into a major physical altercation. Multiple media outlets reported that Adefeso filed for a restraining order against Braxton, alleging he was the victim of domestic violence. He later released a video detailing Braxton hitting him and nearly causing him to crash the vehicle he was driving amid an argument.
The restraining order was granted but sources close to Braxton claim Adefeso was the aggressor. Hollywood Unlocked also posted a photo of a bruise on Braxton's arm, allegedly from the attack. During an interview with Jason Lee, Braxton explained that due to legal circumstances, she could not divulge what happened but insisted their relationship was not abusive.
Related: Despite a Restraining Order, Tamar Braxton Defends Her Ex-Boyfriend David Adefeso on Twitter
That day in the car was a horrible day and it was a lot of emotions. It was a lot happening. And I'm not making excuses for him…It was probably the worst argument I've ever been in my life. But I'm going to tell you that David and I were not in an emotionally or physically abusive relationship. But that was the worst argument we've ever had in our lives.

Tamar Braxton on Hollywood Unlocked
The restraining order was later thrown out after both failed to appear in court. As for what caused the argument on the fateful day, reports say Braxton confronted Adefeso about cheating and questioned his intentions in their relationship.