Tamar Braxton Says Family Continuing 'Braxton Family Values' Without Her Was 'Disrespectful'
Tamar Braxton is not shy about her negative experiences working with We TV on Braxton Family Values. The youngest Braxton sibling famously quit the show midway through season 6. She accuses production of orchestrating drama with her family. Now, she is explaining why her family continuing the show without her was disrespectful.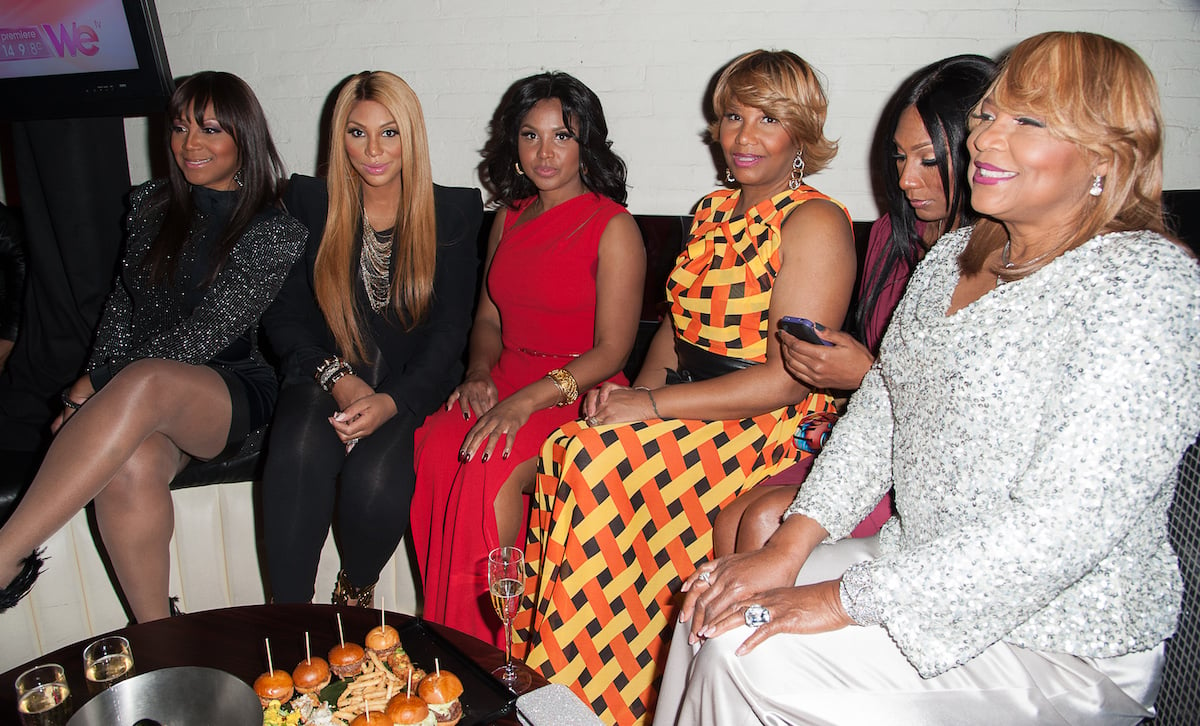 The singer says it was a disrespectful business move for her family to continue the show in her absence
Braxton lets it be known that there would be no Braxton Family Values without her. She and her ex-husband, Vincent Herbert, played a crucial role in the creation of the show. Her family continued filming after her contract with the network was terminated. She admits she was not happy with their decision.
"It really wasn't about the family per se, it was more business-related," she told Entertainment Tonight. "I just felt it was a bit disrespectful about a show I created and Vince and I funded and it was disrespectful to act like we didn't exist – it was disrespectful to act like, 'Oh, this is just a show that we got and we created and now it's ours.'"
Related: Tamar Braxton Says She Felt 'Stifled' by 'Braxton Family Values'
She's been open about how much the show caused a strain on her relationships with her family, admitting they were not in communication for many months. Despite such, Braxton holds no malice toward her family. Though she won't return to the show, she has no problem if they decide to continue.
"I love my family. We have since all made amends and God is good and the future is good," she says. "I know for a fact that Braxton Family Values as a family is not done. I can't really speak on my sisters but they definitely have my blessing at whatever endeavors they want to pursue." 
Tamar Braxton hints at returning to reality television after previously vowing against it
Braxton previously vowed to never do reality television again, citing her experience with We TV and Braxton Family Values. But she's recently had a change of heart.
When asked if the future would include another family show, Braxton says she's not opposed. But, she is not interested in docuseries-style television centered around her life any longer. This time around, she says it'll be minimal drama in whatever television projects she does participate in.
Related: 'Braxton Family Values': Trina Braxton Disagrees With Tamar Braxton's Stance on Bad Editing
"There is a lot of Tamar epic television coming your way," she promises. "I believe in making amazing television without divulging your inner dark secrets and making it all about drama and I think most people have been through enough this year to see other people's problems," she continues, noting the effects of the COVID-19 pandemic.
"I feel like we want to see laughter and fun and how to go outside again and have your best life," she says. "And that's what I'm really all about. I feel like TV needs to take a different spin, a different turn and remind people of all the fun we used to have."
Braxton is currently hosting BIGO Idol, an online talent competition. She's also working on two new albums and is excited to return to the stage.