Tamar Braxton Says Family Therapy Helped Her and Ex-Husband, Vincent Herbert, Become Friends Post-Divorce
Tamar Braxton and Vincent Herbert split after nearly nine years of marriage and the breakup was not easy. Braxton says she and Herbert are now friends after participating in family therapy with their son.
Tamar Braxton and her ex-husband Vincent Herbert have come a long way since Braxton filed for divorce. Herbert dragged his feet in the divorce process by refusing to respond to Braxton through the legal system and found himself buried in financial problems. On the flip side, Braxton quickly moved on and found love again. But thanks to family therapy, Braxton says she and Herbert are now great friends.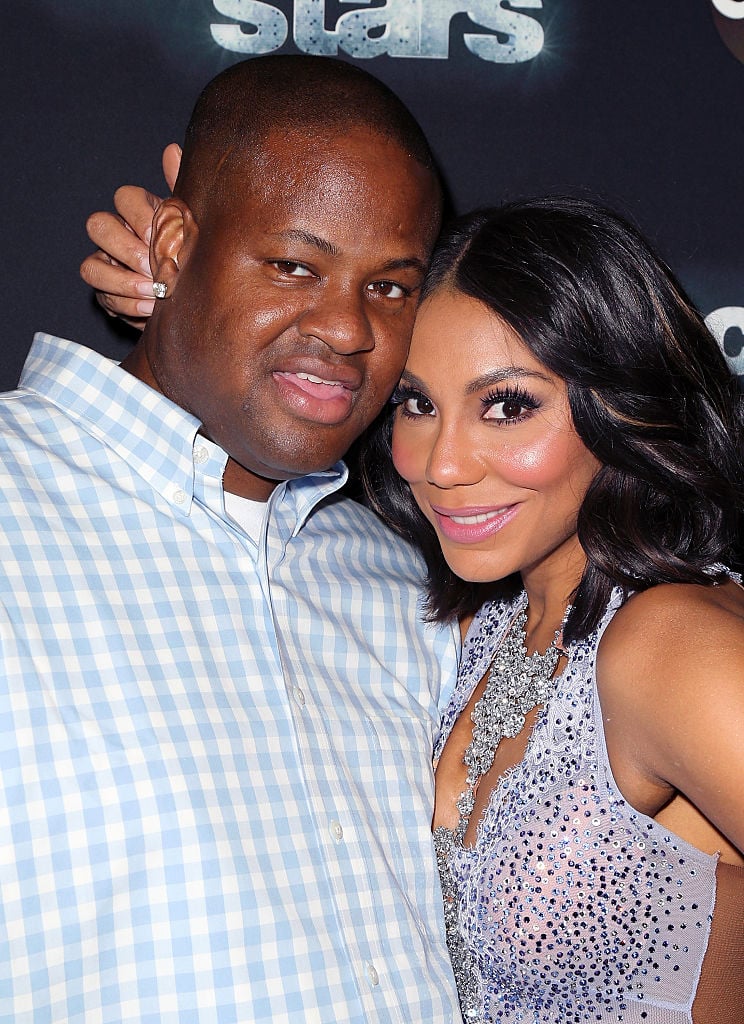 Tamar Braxton and Vince Herbert's divorce involved financial trouble for Herbert, cheating allegations and allegations of domestic abuse
Braxton filed paperwork to divorce Herbert just a month shy of their nine-year wedding anniversary. The demise of their marriage was documented during the fifth and final season of their WeTV reality series Tamar & Vince. Braxton desperately wanted out of the working relationship she and Herbert shared as he managed her career. She says working together only intensified their problems.
Related: Tamar Braxton's Ex-Husband, Vincent Herbert, Experiencing More Money Trouble
She also accused Herbert of making financial decisions behind her back, including switching Braxton to a different label which landed him a $4 million debt and selling their marital home. Herbert felt that Braxton was selfish and unappreciative of his work as her manager.
Braxton later claimed that Herbert had an affair and fathered a child out of in a now-deleted Instagram post. According to her, Herbert's mistress called her and told her that she was carrying Herbert's child. Braxton and Herbert did a joint interview on The View in the midst of their divorce drama and spoke about the post, which Braxton said she later discovered was untrue.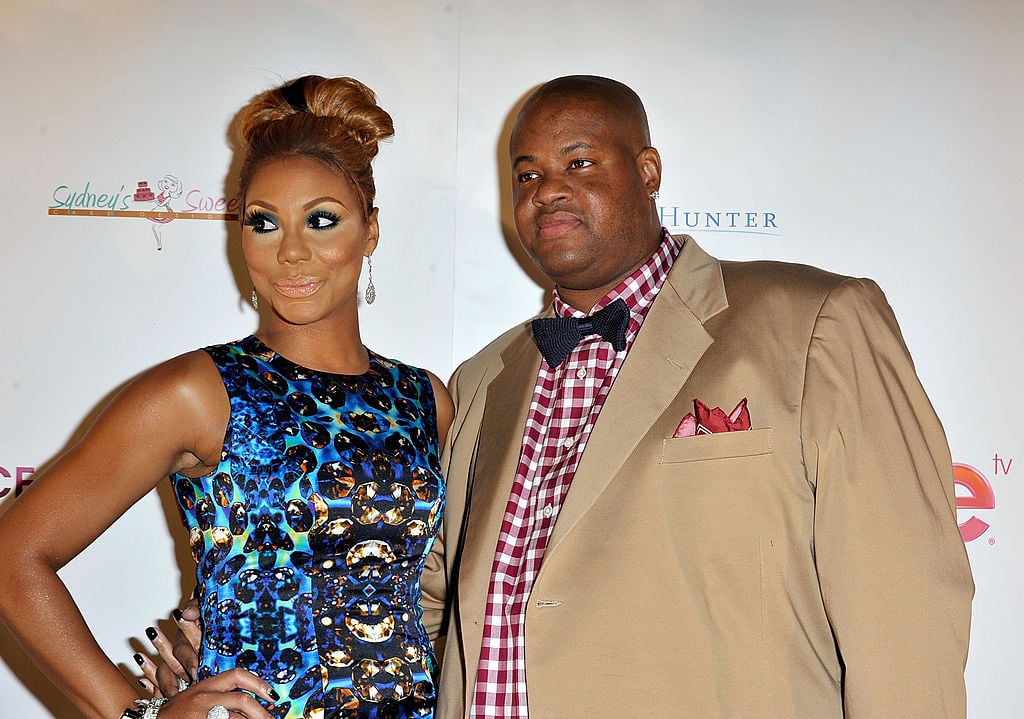 Braxton's family accused Herbert of being physically abusive, most notably her mother who spoke in interviews of witnessing the violence. There were several media outlets that reported on the alleged abuse leading up to the divorce filing.
Love B Scott reported that police were called after Herbert bit Braxton's finger during an argument and caused her to bleed. No charges were filed. Both Braxton and Herbert denied that abuse was prevalent in their marriage. 
Tamar Braxton says family therapy post-divorce with Vincent Herbert helped re-establish their friendship
Herbert never responded to Braxton's divorce filing and she pleaded with a judge several times to sign off in spite of Herbert's hesitation. After nearly two years, a judge granted Braxton's wish and declared Braxton legally single in July 2019.
At the time of their divorce being granted, the former couple had yet to finalize the split of their marital assets. Braxton moved on prior to the divorce being finalized with Nigerian born businessman, David Adefeso. She joked during an episode of Braxton Family Values that she and Herbert's son told her that his dad was also dating and "has a wife."
Despite their rocky road to divorce, Braxton gave a positive update on the status of her relationship with Herbert during an interview with Entertainment Tonight. She revealed the two are in a great place as co-parents and as friends but admits it was challenging getting there because neither of them knew how to properly let go of their lengthy romantic relationship.
"It's all the years of trying to figure out where we fit, right? Because for 16 years, we've been together and been best friends, and I think what we had to revert back to is, remembering that we were friends first and it took a little while," she said.
Braxton told the host that family therapy is the reason the two were able to get to a positive space. She said that she put their young son in therapy immediately after she filed for divorce as she knew the confusion that could occur as she's a product of divorced parents.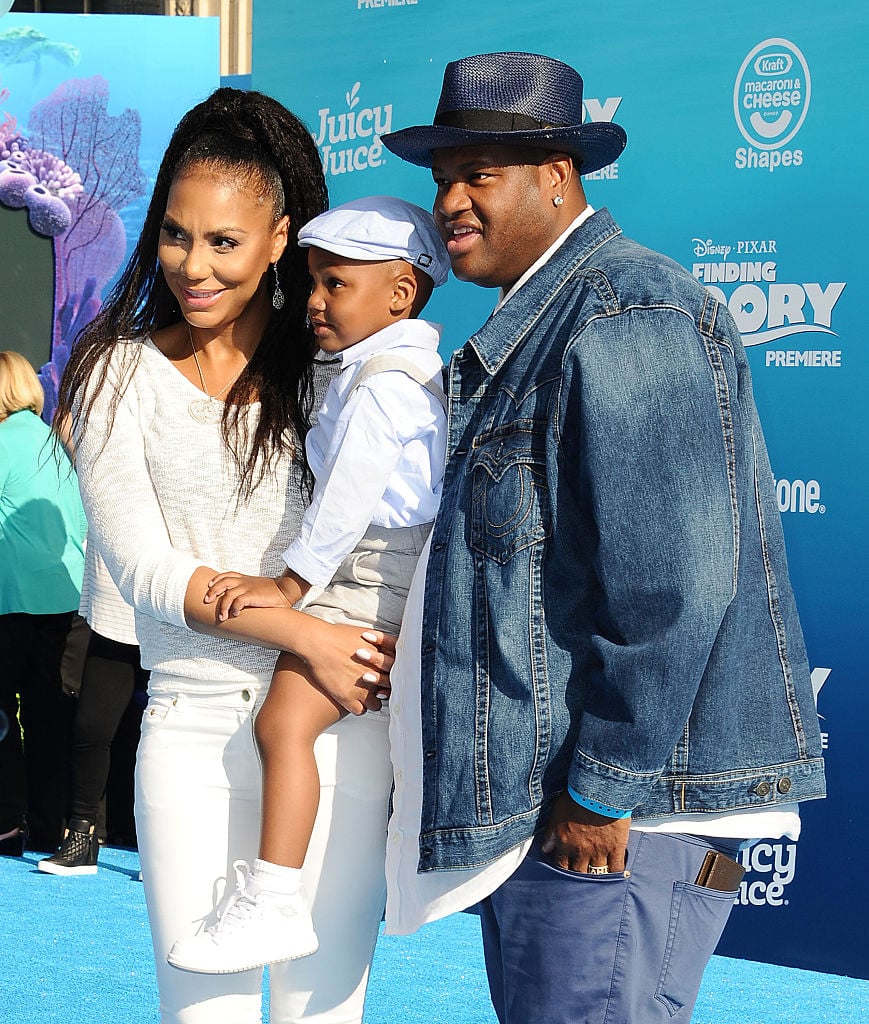 "The counselor was like, 'You guys might want to get along for your kid,' and then that is when we made the decision," she said. "It's about him and not about us…it's about us setting the best example for him and being there for him."
Braxton's new beau and Herbert get along as well. Adefeso shared a photo of him with Herbert on Instagram declaring their mutual respect for each other. The two men apparently hang out from time to time.