Tamar Braxton Says Her Ex, David Adefeso, Is Lying About Being a Victim of Domestic Abuse
Tamar Braxton is not taking her ex David Adefeso's claims of abuse lightly. Despite defending Adefeso against her family calling his behavior into question, Braxton says Adefeso is lying about being a victim of domestic violence and has no idea what Adefeso's motives are.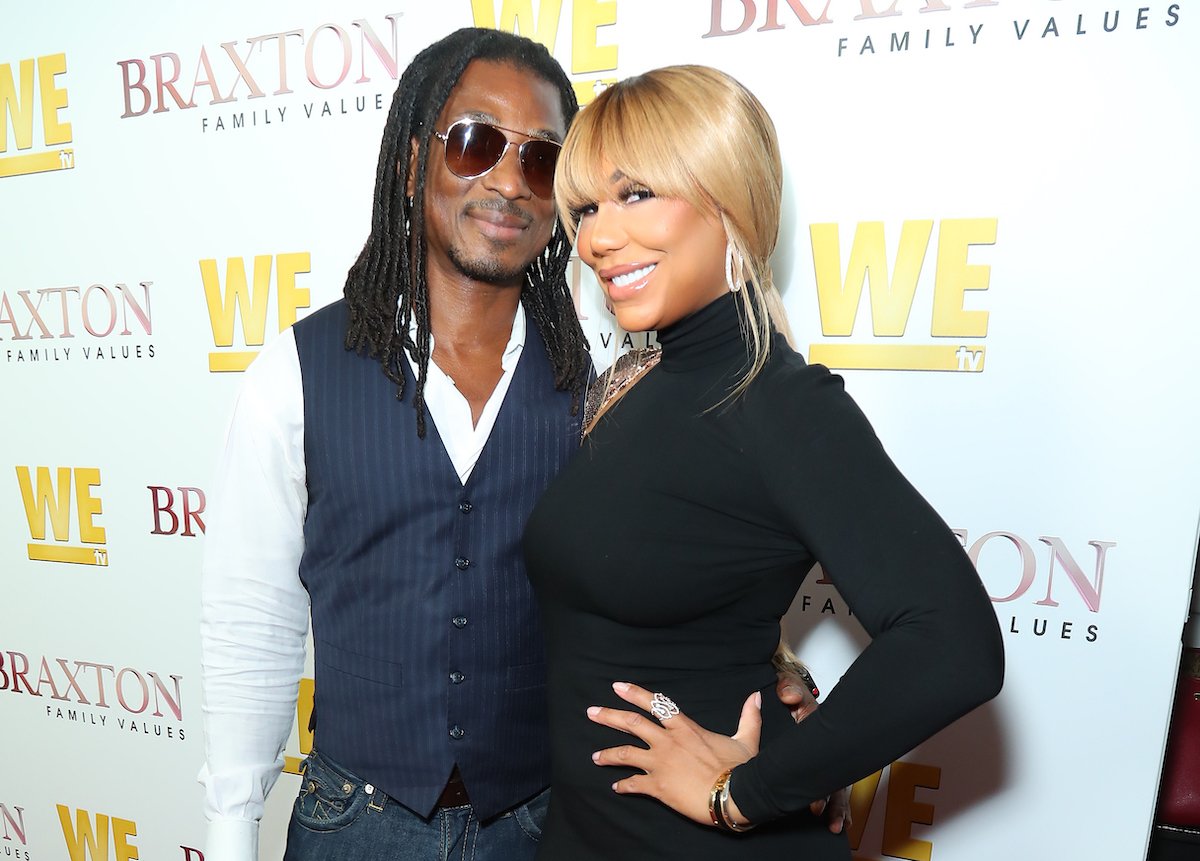 David Adefesio files restraining order against Tamar Braxton alleging she physically attacked him
Adefeso was granted a temporary restraining order against Braxton in September following an argument that he says turned physical on Aug. 30. In an Instagram live video captured by The Shade Room, Adefeso alleges Braxton attacked him while he was driving.
"I've been a victim of domestic violence, domestic assault – I was driving on high-speed and I was attacked on my jugular," Adefeso says.
As a result of Braxton's hit, Adefeso claims he lost focus and tried to diffuse the situation by calling his mother. During the call, he says Braxton began filming him from the backseat. 
According to Adefeso, being secretly recorded the ordeal is illegal. He alleges the recording is now available for media outlets and fears that Braxton is trying to have it leaked. 
Adefeso also says that Braxton caused $30,000 worth of damage to his 2016 Rolls Royce. In his restraining order, Adefeso alleges that Braxton has hit him multiple times throughout the past year. He also claims she's threatened his life. 
The argument between Adefeso and Braxton allegedly began over Braxton questioning why he shared a video of him with her 7-year-old son without her knowledge. She allegedly began to question Adefeso's intentions of being with her.
Tamar Braxton says David Adefeso is lying about being a victim and says there's proof of such
In her first interview since her split with Adefeso, Braxton denies that there was ever any domestic violence in their relationship.
"I am a survivor of a domestic violence relationship," Braxton tells Tamron Hall. "And not at any point was [sic] David and I in an abusive relationship."
She admits that she voice recorded the incident in question and that Adefeso has cameras inside of his car that captured everything as well. Braxton says the footage proves that she did not attack Adefeso as he is alleging.
But TMZ reports that Adefeso claims otherwise. He tells the outlet that Braxton destroyed the camera in order to destroy his evidence. 
Braxton says she's hurt but Adefeso's actions, telling Hall, "He was my best friend. He was an amazing, amazing partner," she says. "And it's just so hard because through everything else, I never expected this from him. Now, I have to be real with myself. Is he acting like this because he found me the way that he found me? Probably. I don't know."
The Braxton Family Values star continues to defend Adefeso against claims that he was controlling and with her for fame. She recently released a statement in his defense after her sisters blasted Adefeso for his alleged shady behavior. She says despite their current status, she and Adefeso had a great relationship and that he was an even better stepfather to her son.