Tamar Braxton Says Her Ex-Husband, Vincent Herbert, Was Jealous of Her Success
Tamar Braxton's new We TV spinoff explores her attempt to rebuild her career on her own terms. Throughout the series, Braxton is without the help of her ex-husband and former manager, Vincent Herbert.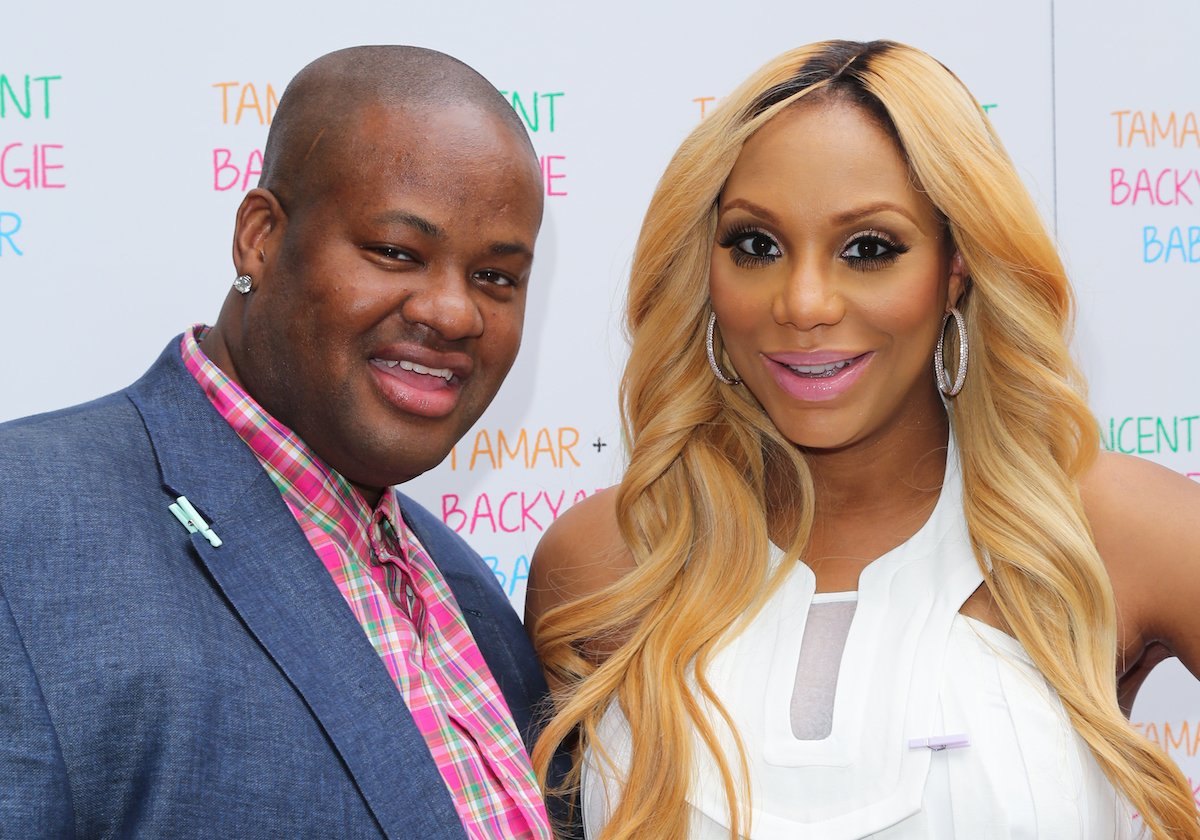 The Braxton Family Values star says working alongside her spouse became unbearable. She says the constant conflict regarding her career and her marriage hit an impasse. Braxton now says Herbert became increasingly jealous of her success.
Vincent Herbert is Tamar Braxton's former manager
In addition to being her husband, Herbert also worked as Braxton's manager and took charge of her music career. Because of their dual relationship, Braxton often referred to Herbert as her "husbandger."
Braxton has been open about the struggles of working together as a couple. She says working so closely together with Herbert in business added extra strain to their marital relationship.
According to Braxton, the lines between the two roles of husband and manager became blurry. She became increasingly frustrated with him as a manager, which transitioned into their personal relationship.
To try and salvage their marriage, Braxton suggested they hire another manager but Herbert did not get on board. As a result, she retired from music for a few years.
"It wasn't working anymore…I couldn't talk about work, I couldn't ask about work, I couldn't ask about the relationship, he couldn't ask me nothing," she says in a confessional during the fifth season of her We TV spinoff Tamar & Vince. "It was just a toxic situation for us both."
In episode one of her reality series Get Ya Life, Braxton doubles down on the difficulties of working with Herbert as her manager.
"There was no break – I go to sleep with my work issues, I wake up with my work issues," she says.
Braxton filed for divorce in October 2017, just a month shy of their nine-year wedding anniversary. The divorce was finalized in the summer of 2019.
Tamar Braxton says Vincent Herbert was jealous of her success
For years, rumors have spread that Herbert kept a close eye on Braxton's business dealings, often leaving her out of the loop. Braxton admits that she had no idea she was dropped from her record label and signed to an independent deal elsewhere.
There are also rumors that Herbert knew firsthand about Braxton's job at The Real being in jeopardy long before Braxton's public firing. She also says she had little say in creative control for her music.
Braxton elaborates about the conflict in episode one of Get Ya Life. While speaking to Mona Scott Young, Braxton answers honestly when Scott Young questions if Herbert became jealous of her success.
"[Yeah he was jealous] – When he would bring somebody in, it was, 'Don't talk to her,'" Braxton says. "I didn't work with any producers. [He picked every single song on my albums]."
Braxton is taking reign of her career by managing herself. She currently does not have an agent nor a manager but continues to tour and is an active television personality.
Her VH1 series To Catch a Beautician just ended. Get Ya Life airs Thursdays on We TV at 9 pm EST. Braxton Family Values returns this November.