Tamar Braxton Says She's Mariah Carey's Biggest Fan and Is Excited That Carey Is Part of Virtual Easter Service
Tamar Braxton comes from a musical family, with all four of her sisters having great singing ability. The youngest Braxton is a vocal powerhouse and despite the talent she's been surrounded by in her family, Braxton has long maintained that her biggest musical influence is Mariah Carey. After the announcement that Carey will be performing during Joel Osteen's live stream Easter service, no one is more excited than Braxton.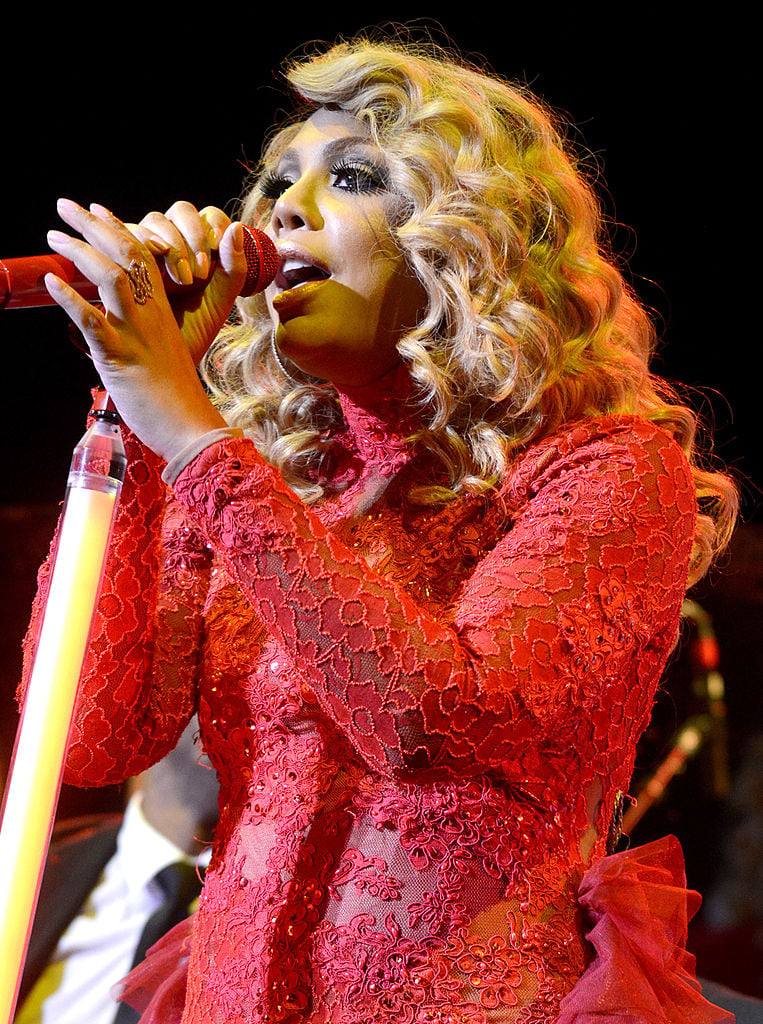 Tamar Braxton has always praised Mariah Carey and says Carey is her idol
Though Braxton has had her big sister Toni to look to for musical advice, Braxton has been a lifelong fan of Carey's. During her press run for her 2013 album Love and War, she was asked what artists she listens to on her downtime. "I listen to a lot of Mariah Carey…she's my idol," she responded.
When Braxton released her Christmas album Winter Loversland in 2013, she said in an interview with Hip Hollywood that Carey ruled the Christmas music genre."First of all I love Christmas", Tamar explained, "I have named myself the Christmas Princess because Mariah (Carey) is the Christmas Queen."
Braxton doubled down on the praise when asked in 2017 who her favorite R&B singer was. "Is Mariah Carey R&B," she asked. "Yes, she's ribs and barbeque, she was at first," she joked. She also reiterated that she was the "Christmas princess" in the interview. "After Mariah, it's me," she declared.
Braxton was also slated for her own talk show to be produced by media honcho Steve Harvey. She revealed in 2017 that Carey would be her ideal guest, saying, " I am the number one Lamb in the world. I'd have questions, honey."
Unlike her sisters who have deeper tones to their voices, Braxton has a higher range. Much of her admiration for Carey comes from the similarities in their voices. Both Braxton and Carey are five-octave singers and Braxton has admitted that she learned to hit high notes from listening to Carey.
She's spoken about it on her reality series Braxton Family Values while recording or in vocal training sessions. Her sisters even once joked that she reminded them of Carey after one of her performances.
Braxton also frequently posts videos to her social media pages of her belting out her favorite Carey tunes and has adopted Carey's famous saying, "Darling," into her vocabulary. Another trait of Carey's that Braxton followed is the way Carey sings with her hands.
Tamar Braxton is excited that Mariah Carey is performing at Joel Osteen's virtual Easter Sunday Service
Braxton may be quarantined and unable to attend Easter service in Chruch but she got the wish of her dreams when it was announced that Carey would be performing live during Osteen's virtual Easter service.
The Lakewood Church pastor told TMZ that Carey reached out to him and offered to do a special tribute to healthcare workers and first responders. Osteen revealed that he and Carey are friends.
Braxton took to Instagram to share her excitement that Carey would be performing. Braxton hoped that Carey would sing her inspirational tune "Fly Like A Bird" from The Emancipation of Mimi album and even belted out her own rendition.
TMZ revealed that Carey would be singing "Hero" during the tribute. Either way, Braxton will be tuned in.